Three kids down, and I still face this conundrum: What is the easiest way to go grocery shopping with a baby?  Usually, I  keep my baby in the carseat in the stroller.  (So, no room for groceries). However, Desmond is off the charts huge for his age, so the carseat is way HEAVY! Really, around 2 months I couldn't carry it anymore without ripping my arm off, so I started baby wearing in the store.  To experiment a bit, I've teamed up with Binxy Baby tell you what it was like to use their Binxy Baby shopping cart hammock!
This hammock was free to me to review, but all opinions and experiences are my own. This post contains affiliate links, meaning if you purchase through them I will receive a small commission at no cost to you.
A shopping trip
I'd honestly never seen this until it popped up on my Instagram feed, and I thought, that's a pretty nifty idea! But even still, I was skeptical because there are just too many baby products out there.  So, headed to Aldis, we went to get a weeks worth of groceries. Peter quickly attached it and I put Des in the hammock, Laila in the front of the cart, and Nigel walked.
First thought
My one thought was that it may be tricky to secure  the hammock to the cart one handed if I was holding a baby in one arm.  However, after doing it alone, it was not hard to secure one handed at all! So, good news, it's easy to attach, and the baby is buckled in. Just snap it to both sides of the cart, and secure the velcro straps.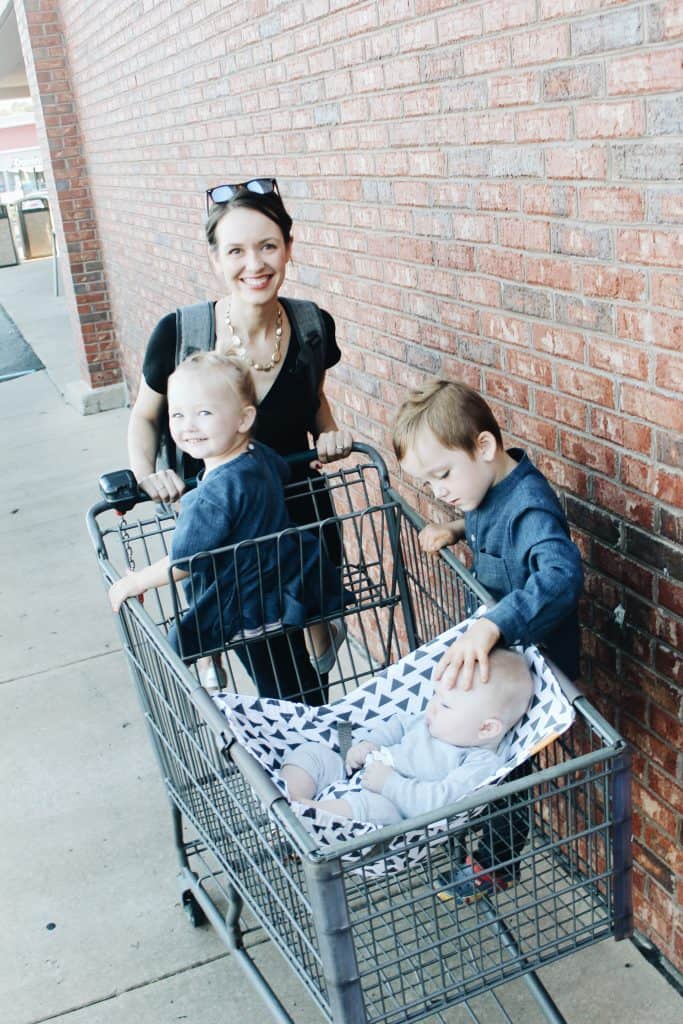 The lowdown
The hammock is pretty easy to use, and new! Get prepared for a lot of people to stop and tell you, "That's nifty!" Especially people your parent's age, who never had anything like this.
It fits most grocery carts and can hold up to 50 lbs! It's been tested and is safe for babies until they can sit up, usually around 6-8 months old. Here is an explanation of how to use it.
The Binxy Baby Hammock is so unique because a carseat  can sit in it, or just the baby.  This frees your cart up to actually put groceries in, without having to lift out a sleeping newborn from their carseat! In the past, my biggest problem with the carseat has been that it fills the WHOLE cart. Too bad I didn't try this product 5 months ago when it would have sat right on this hammock!
For reference, Desmond is 5 months and 20 lbs here. He is pretty long, so this hammock won't be useful too much longer.  It has elastic to safely stretch onto different size carts.  So while we can do a wide Target cart no problem, Lowe's carts were a bit too narrow and his head was all scrunched.  Wish I tried this when he was smaller!
He liked it, so I did too!
He just laid there happily the whole time, around 45 minutes! I was kind of surprised actually, because he usually wants carried. Not a peep!
I liked it because I didn't have 20 lbs to carry, and I could still fit almost the same amount of groceries in the cart.
Get a discount
You can get 10% off your order! Just go here to purchase. Let me know if you try this and like it! Or hate it too, but I don't expect I'll see any of those comments because you will wish you tried this sooner.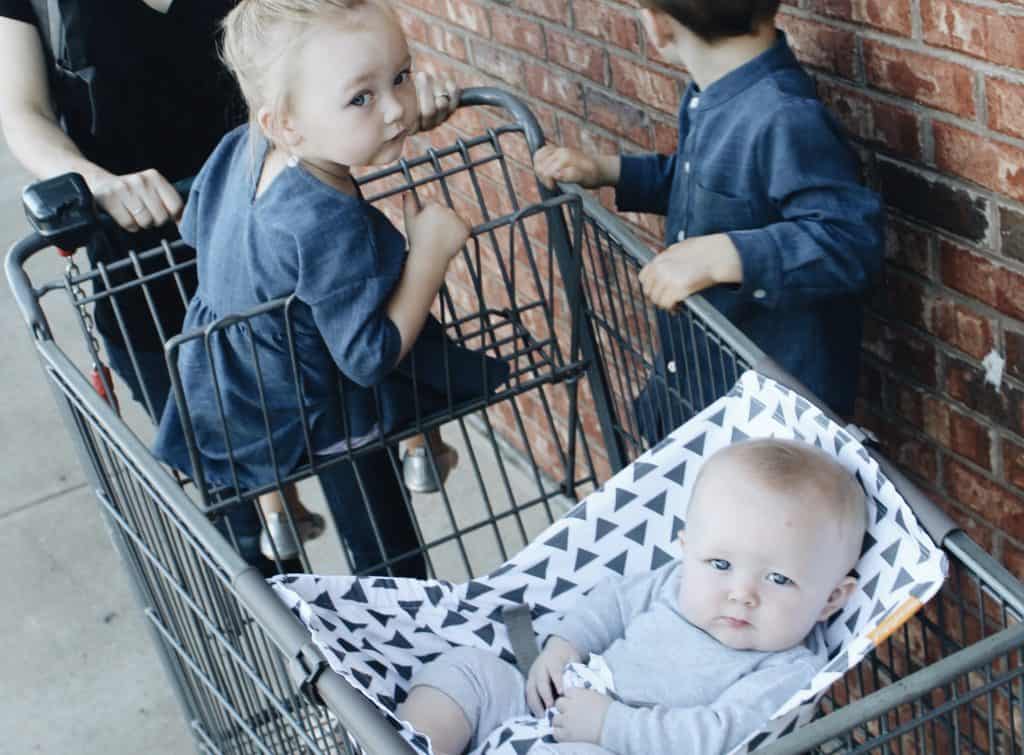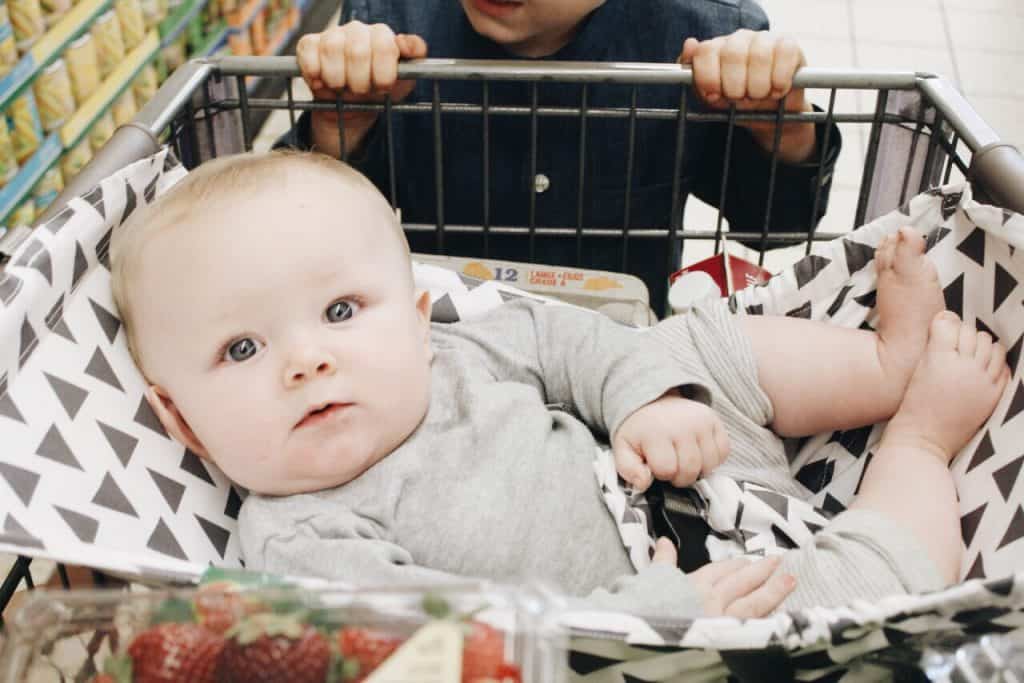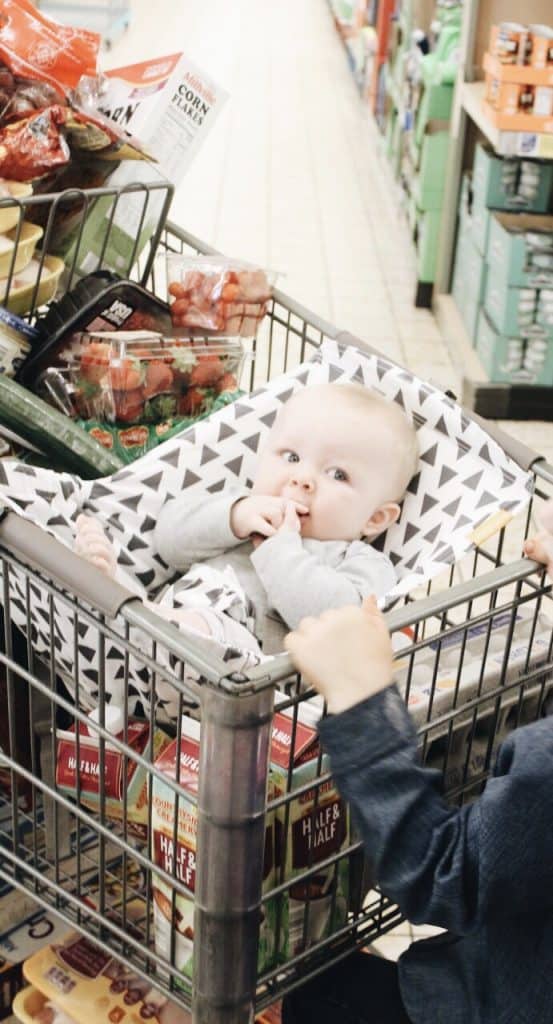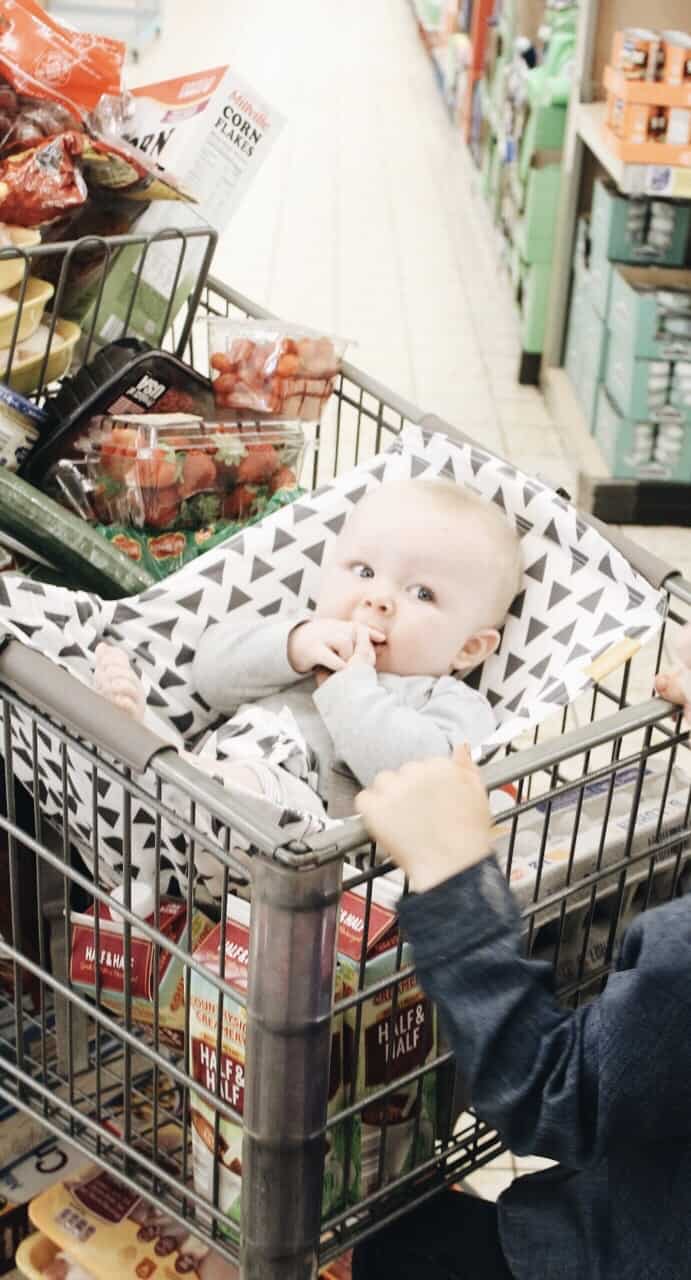 SaveSave
SaveSave
SaveSave