I used to pack around a diaper bag (FULL!), and purse (FULL), and a baby. Wow was that a lot to carry! Bag lady coming through! Now, with my third baby and two still in diapers, I use my purse for a diaper bag instead, and in turn carry only what I will likely need for that outing.  I was motivated to 1. carry around less baby stuff, and 2. have a cute way to carry around my baby stuff…cause…why not?! 🙂
This only really works if you are going out for a few hours and coming home to restock. I also don't pump or use formula, which would make this a lot harder!  I highly recommend keeping a larger stash of everything in the car just in case…it's saved my bacon when I forgotten to restock that diaper in my purse.
This post contains affiliate links, meaning, at no additional cost to you, if you choose to purchase through them, I will receive a commission. 
Here is how I pack a diaper bag using only what will fit in my pretty large purse.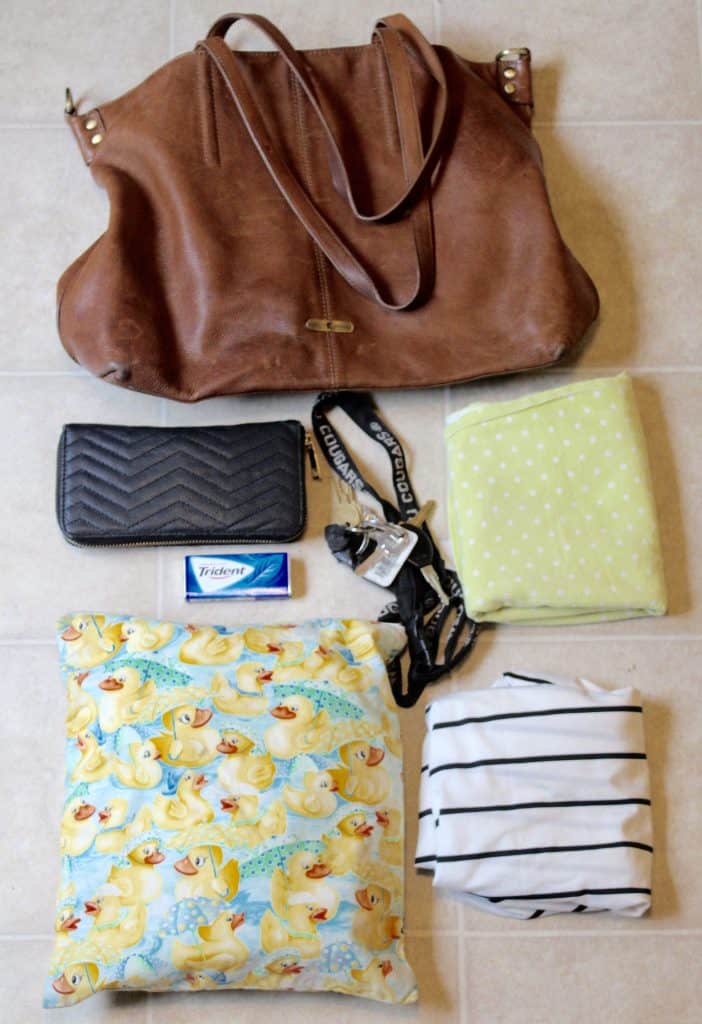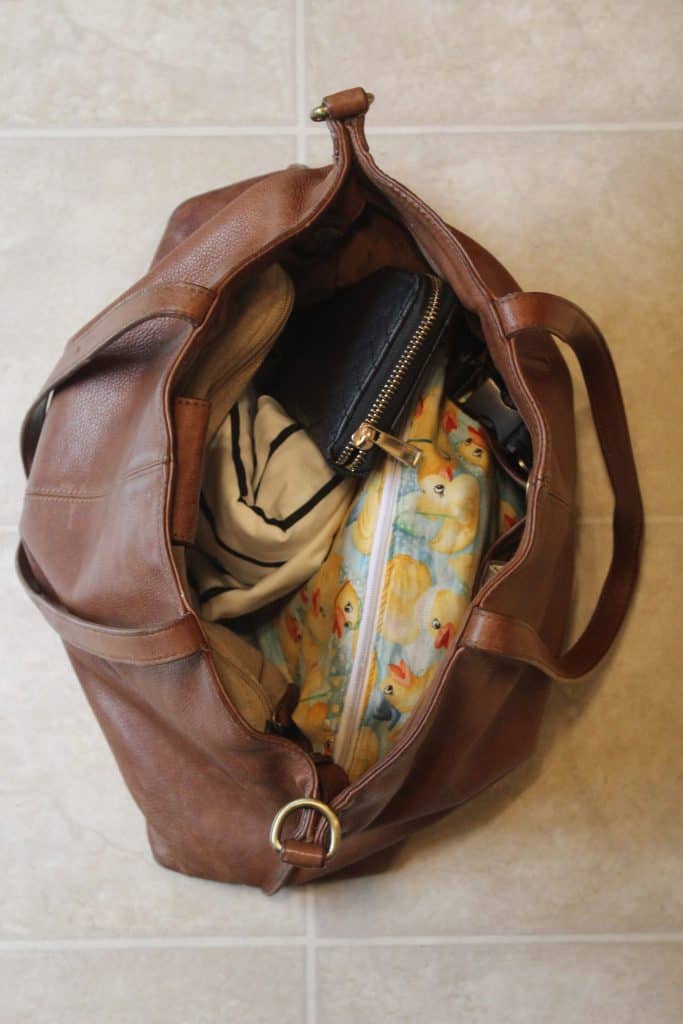 This post contains affiliate links, so if you purchase through them I will receive a small compensation to support my blog at no cost to you.
Mama Stuff:
Wallet.
Lipstick.
Gum.
Keys
Baby/Toddle Stuff:
(my kids are 3.5, 2, and newborn and two are in diapers)
2-3 size 1 diapers
1 size 6 diaper
wipes, not a full pack.  I use a sandwich ziplock bag to put in a small handful, enough for a few poopy diapers (or sticky toddler hands).
Poop bag like these to toss a diaper in so the whole trash doesn't smell rank for everyone else all day wherever you are 🙂
Snack of some kind. Usually crackers.
Swaddle blanket, which is my burp cloth, or changing pad.
Nursing cover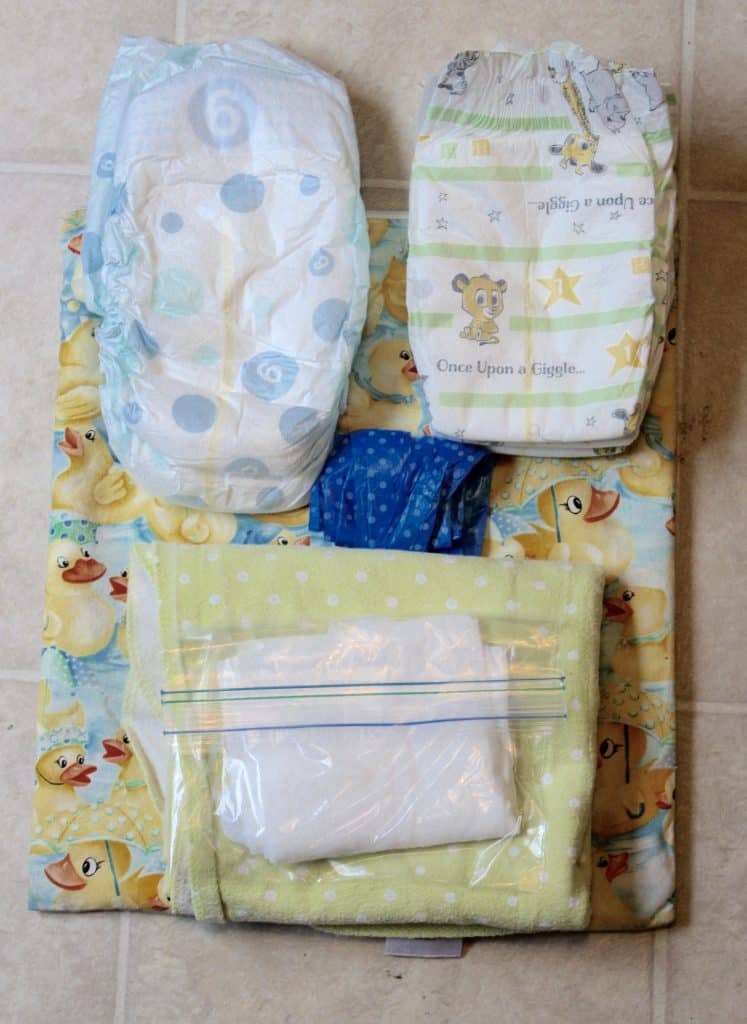 I combine everything into a baby bag  within my purse so I can quickly pull it out rather than dig ( or just find my wallet faster 😉 Wet bags work great and double as a way to carry wet clothes if need be.  A gallon ziplock bag works well too, and can double as a disposable poop bag if you need! It's also super easy to just toss this baby bag in the stroller so you are always covered.
What I don't put in my purse, but may add to an extra bag in the car.
Diaper cream, this Destin smells and works the best to me.
Toys
Extra outfit
Bottles, as I only breastfeed and have no need to pump.
Baby medicine
changing pad (I bring a swaddle blanket as it's multipurpose and way smaller and easy to wash)
I used to carry ALL of the above with me everywhere, and now I love having less with me! I also like knowing that I could run to the car to grab something if totally necessary.  But, word to the wise, refill those diapers as you get home or refill your car bag backups as you need…its awful to get somewhere and realize you didn't do that! Ahem..never happened to me… 😉