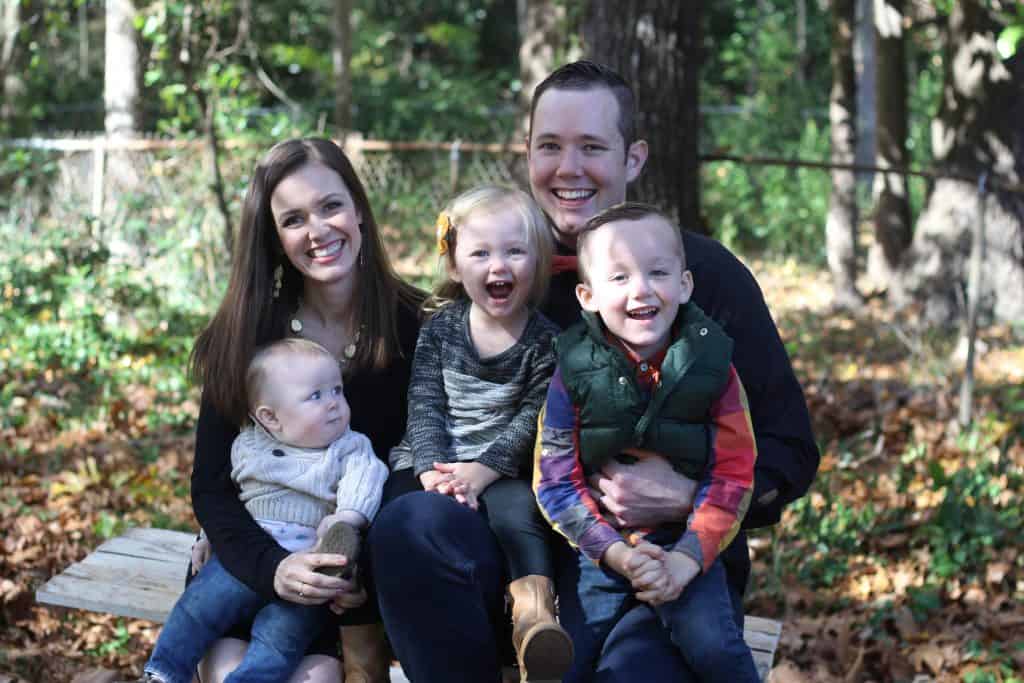 About my blog:
Hi, my name is Liz and I am the owner of Blue and Hazel! I share mom tips to help you enjoy motherhood and your kids. From raising babies to toddler activities to homeschool preschool, you will find inspiration here to make your life easier and your kid's life more fun. I also share products that I have personally tried ( just the awesome ones that improve your life or save you time).
About my Family:
I am a stay at home mom with three kiddos under 5 years.  I also do homeschool preschool with my oldest. Being a mom is a dream come true for me, and it has shown me how much moms need each other to learn from and be inspired by!
My hubby is my college sweetheart and a really awesome husband and dad. He is a resident doctor and future dermatologist, and I'd like you to know I snagged him before he knew he was going to be doctor 😉 My degree is in nutrition but my expertise is now in doing this whole mom thing!
I love being home with my kids, blogging, creating restaurant quality food at home (ok, well trying!), and snuggling my babies whenever they will let me.
Hopefully you will be inspired to try some new things that you would have never enjoyed or found otherwise!  You can also follow Blue and Hazel for updates on Instagram, Facebook, and Twitter.
SaveSave
SaveSave