I didn't realize how handy wearing an older kid could be until we added our third baby.  My oldest is 4 and can walk and obey well but we keep my 2.5 year old a little closer on outings.  I didn't know we could wear her without using one of those giant hiking backpacks! Peter wears my 2.5 year old, and I wear our 6-month-old. So far it's going well and here is our experience with the Lillebaby ring sling and Toddler Carrier!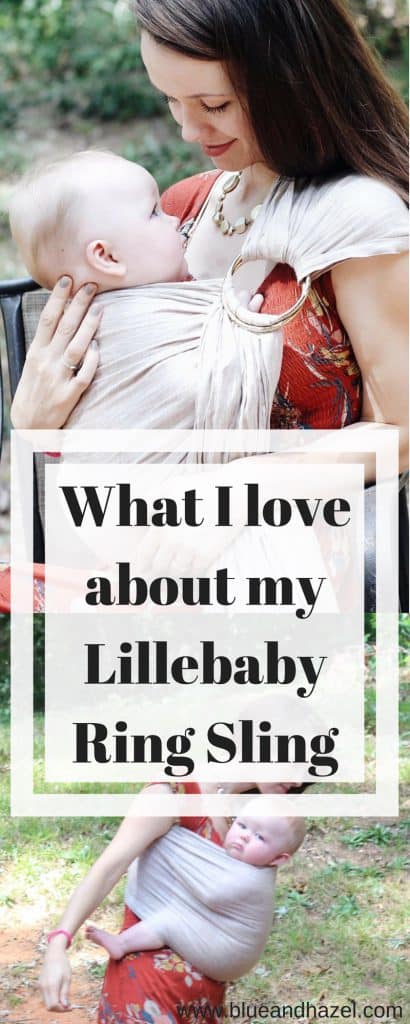 These products were provided for free by Lillebaby for an honest review. All opinions are my own. This post contains affiliate links.
Choosing a carrier.
Lillebaby has SO many options, not to mention cool prints, that you will want to check out their comparison chart.  It has all the features and weight limits of each and is easy to compare. We are using the Ring Sling for Des (now 6 months) and the CarryOn Airflow Toddler Carrier for Laila(2.5 years).
Update for March 2018! The Toddler carriers are available at 40% off! Head here to see them.
I picked the Airflow model because we live in the South where it gets HOT.  Ours is very lightweight and the black area that you see on the front is made of 100% cotton 3D mesh for cooling.  I can put my hand on one side and literally feel a breeze through it on the other if it's in my hand!
This carrier is so adjustable that it fits me and Peter. Since it holds up to 60 lbs we can carry both of our older kids in it if needed. Peter always uses this carrier over other brands because it expands to fit him way better. And to be honest, he is the main one using it because I prefer to carry our 6-month-old and let Peter carry the extra weight of our 2.5-year-old.
The CarryOn Airflow has a wider and taller torso too, made for a kiddo about 2t and bigger! It makes it so we can take our kids places where its hard to take a stroller. I plan on bringing this if we go hiking or just keeping it in the car if we go someplace that we want Laila strapped in, like downtown.
The hood is removable and can snap over a head and onto the straps.
Did you know this works as a front, hip, and back carrier? Peter uses it mostly on the back. You can see their video tutorials on how to use it here.
Most loved feature:
The back support! This has a big support piece that really spreads the weight out.  I have a tiny back that gets sore quickly carrying kids and this helps SO much. Peter agrees.
Downside
I wish this came in more cute prints like the other Lillebaby carriers. I bet that is on it's way.
This may be a pretty large carrier if you are any smaller than me.  I'm 5'4" with a small frame and this fits me only when it's as tight as it will go on the hip strap. I wish it tightened just a smidge more.
Beware, this will bring up a LOT of comments and everyone will be asking if you got the "Wildbird" sling.  Nope, I say, "It's from Lillebaby!"
This is my first ring sling and I would like one of each of their colors now, of course! Check out all their colors!
It is a breeze to put on, very breathable and not too much fabric. (Which is what I dislike about baby wraps to carry infants and babies).
Desmond is 20 lbs at 6 months, and this fits babies from 7-35 lbs.
One question I get a lot is how it feels on my back.  This is not as easy on my back as other carriers, and I start to feel sore after about 30 minutes. But I have a huge baby and I'm a petite person.  I would not take this on a long walk, but rather for being at the park for a bit and I use it almost every Sunday at church.
It's made of real Linen! And gold colored zinc alloy rings.  I'm a sucker for gold.
It has a removable pocket pouch you see in all their online photos.  It slips onto the sling, holds keys or whatever, and pads the ring a bit. I usually keep it off because I love the look of those gold rings…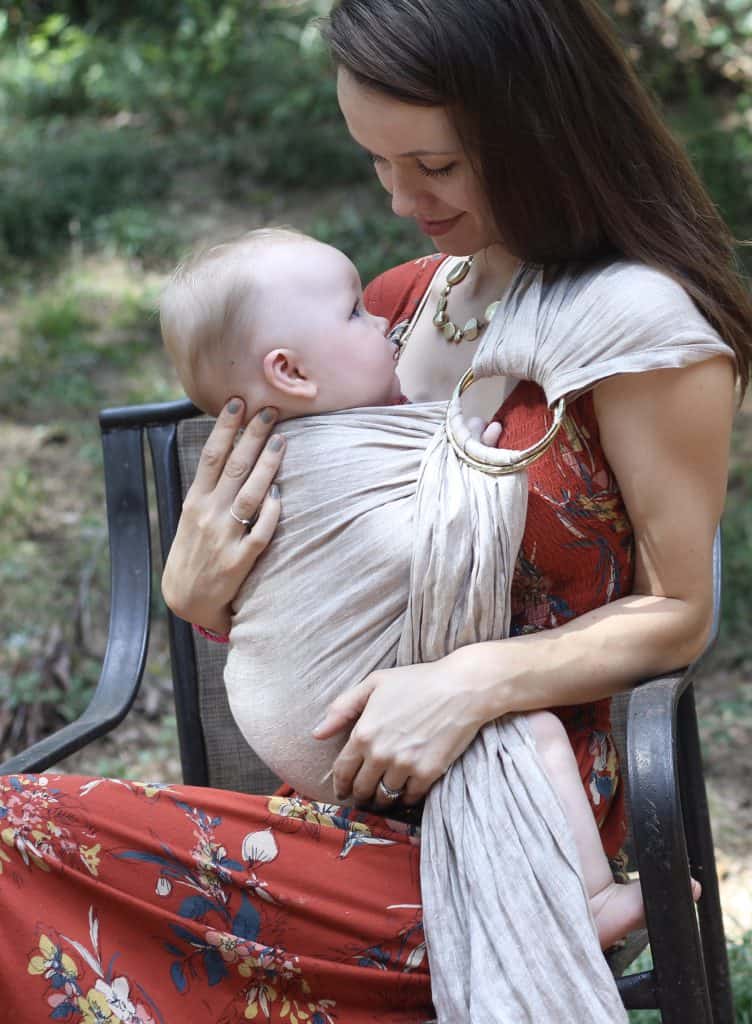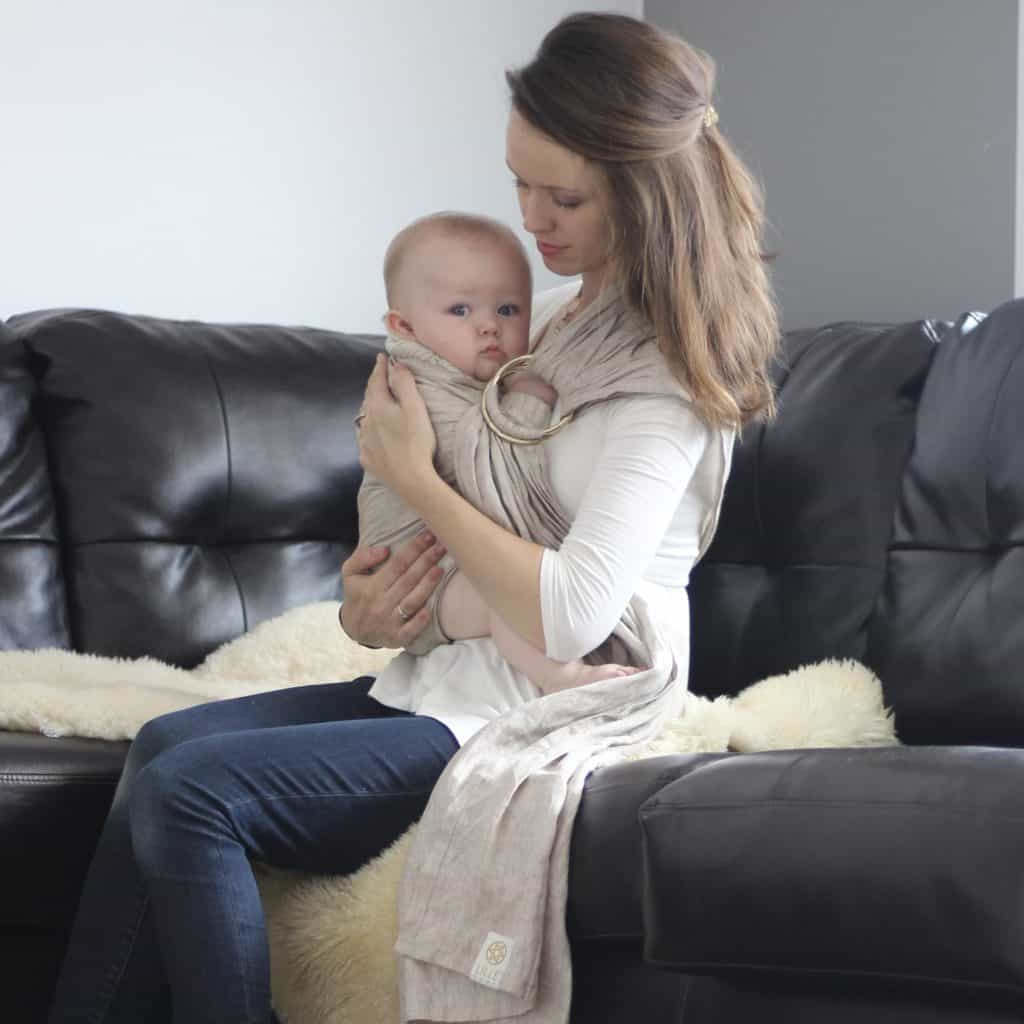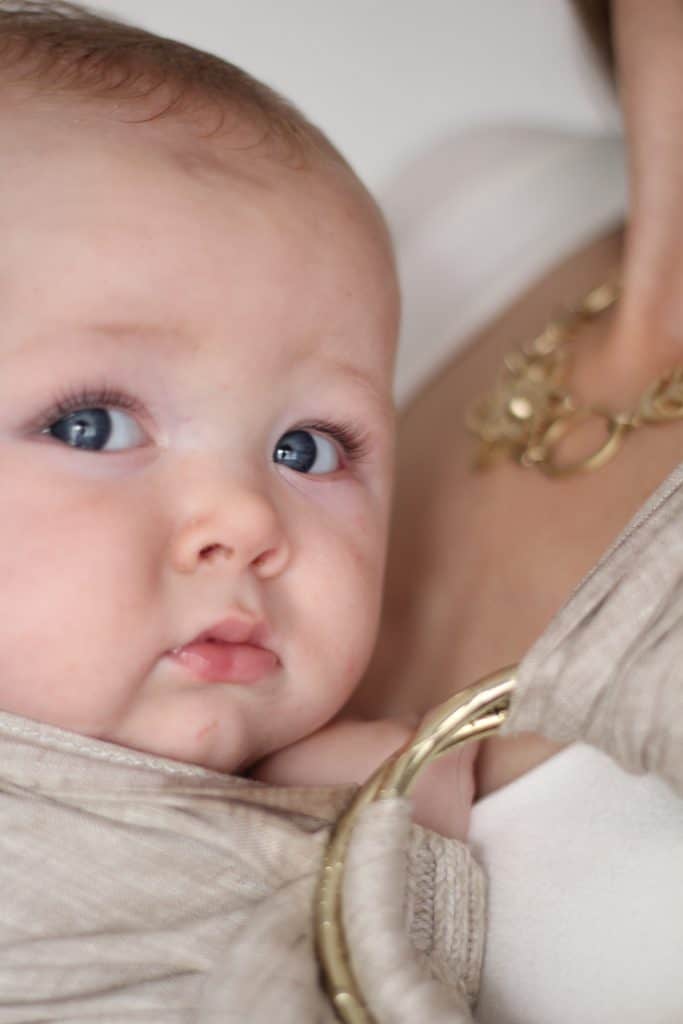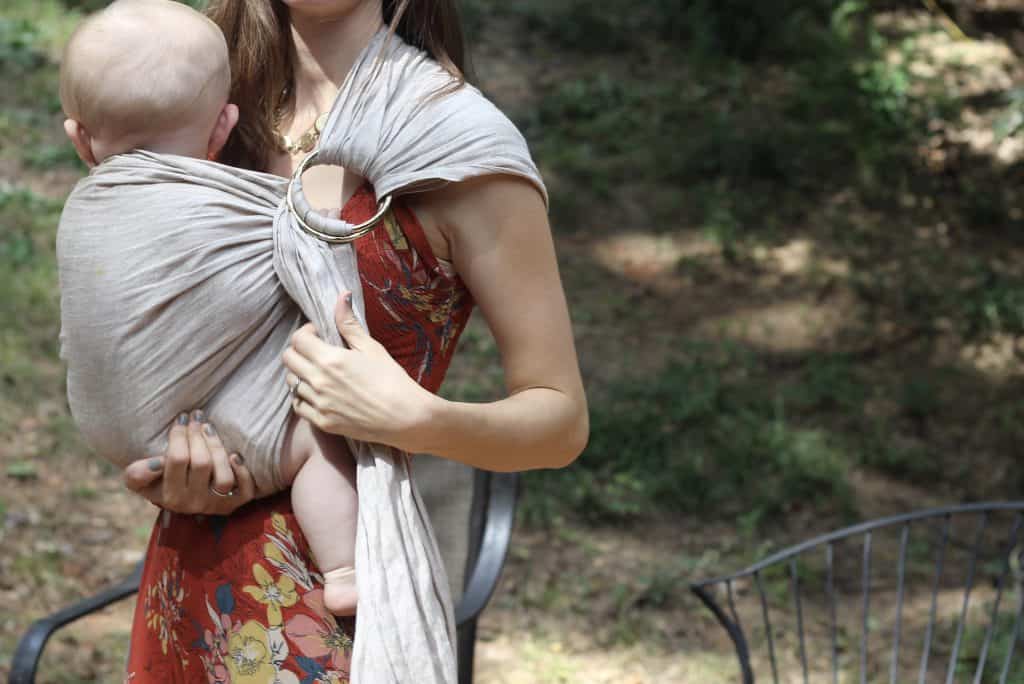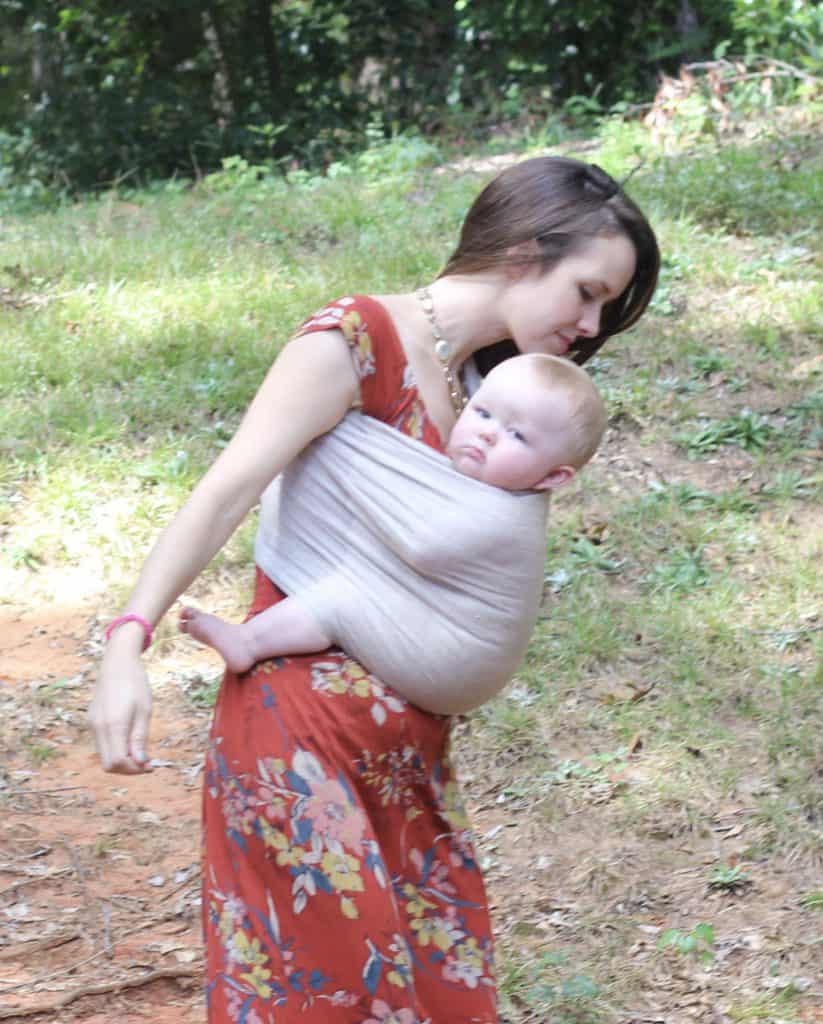 SaveSave
SaveSave
SaveSave
SaveSave
SaveSaveSaveSave
SaveSave
 What are you looking for in a baby carrier? I'd love to know how you think this compares to others you have seen.
SaveSaveSaveSave
SaveSave
SaveSave