After I had my third baby, I had the opportunity to partner with Lillebaby to try out the Lillebaby ring sling in golden harvest. I knew I would taking it everywhere, and it was just nice to wear my baby because I knew he was safest on me with toddlers around, not to mention happiest. Also, I just love the timeless look of a beautiful ring sling like this one.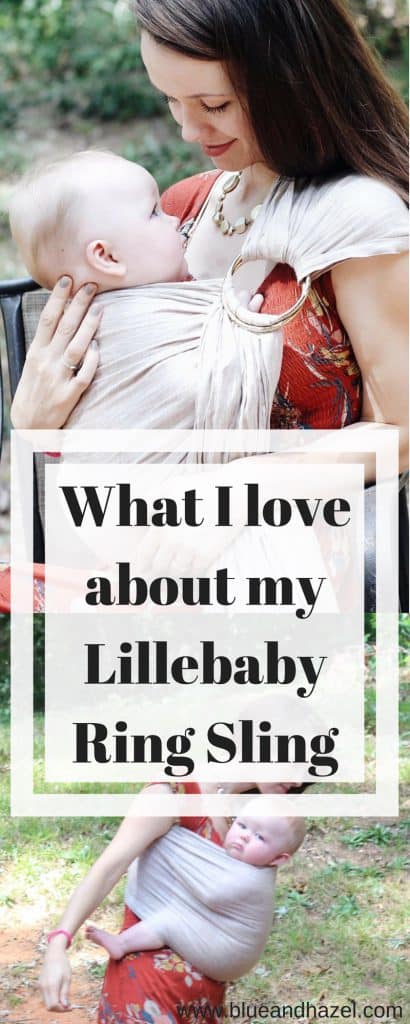 This ring sling was provided for free by Lillebaby for an honest review. All opinions are my own. This post contains affiliate links.
Beware, this will bring up a LOT of comments and everyone will be asking if you got the "Wildbird" sling. Nope, I say, "It's from Lillebaby!"
This is my first ring sling and I would like one of each of their colors now, of course! Check out all their colors!
What I like about the Lillebaby Ring Sling
It is easy to put on, very breathable and not too much fabric. (Which is what I dislike about baby wraps to carry infants and babies).
This takes up little room, and can fit in my purse. Other carriers are much too bulky for that.
I can use it throughout the first year! My baby is 20 lbs at 6 months, and this fits babies from 7-35 lbs.
It's made of real Linen! And gold colored zinc alloy rings.  I'm a sucker for gold.
It has a removable pocket pouch you see in all their online photos.  It slips onto the sling, holds keys or whatever, and pads the ring a bit. I usually keep it off because I love the look of those gold rings…
Downsides
One question I get a lot is how it feels on my back.  This is not as easy on my back as other carriers that place the baby on your front, because more weight is carried on one shoulder. I start to feel sore after about 30 minutes, but I'm very small and my babies are just huge.
I would not take this on a long walk, but rather for standing around at the park, going to someone's house, and I use it almost every Sunday at church.
Like any carrier, it takes a bit of practice to get the baby's bottom tucked in right. At first, he kept slipping down, and I didn't feel I could let my hand off of him. That's because I didn't have enough fabric tucked under his bottom to create a hammock. You really have to pull the fabric that goes under their bottom all the way up to your belly.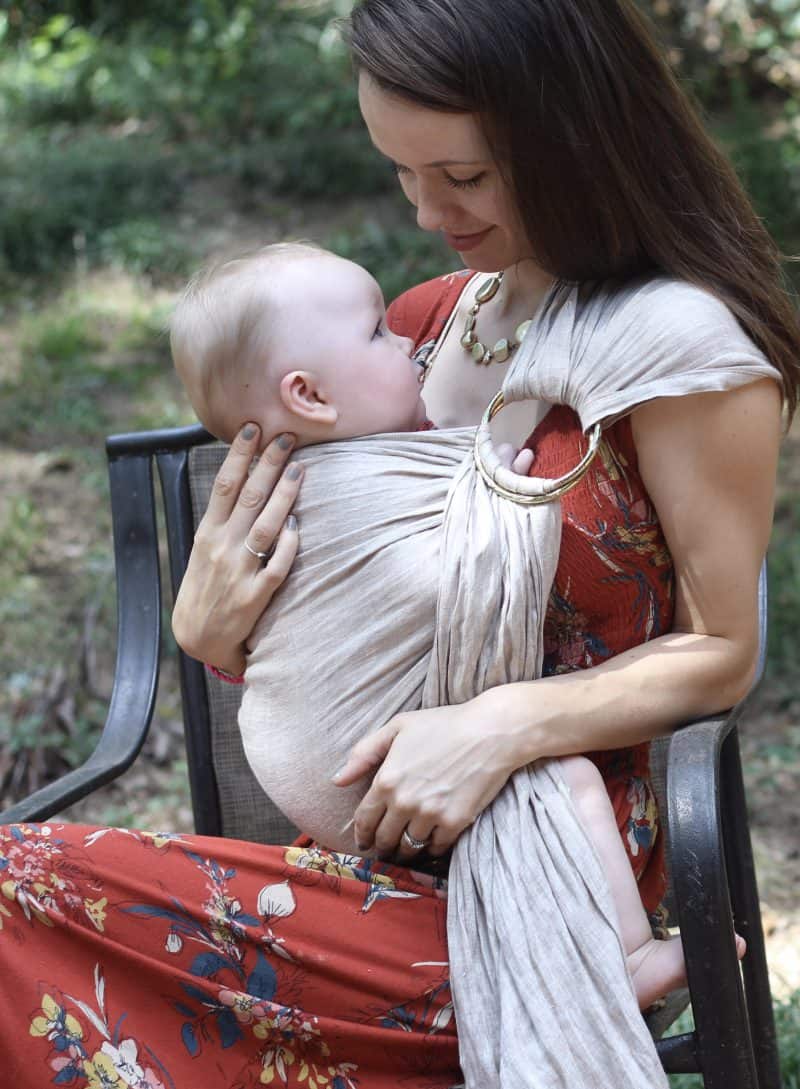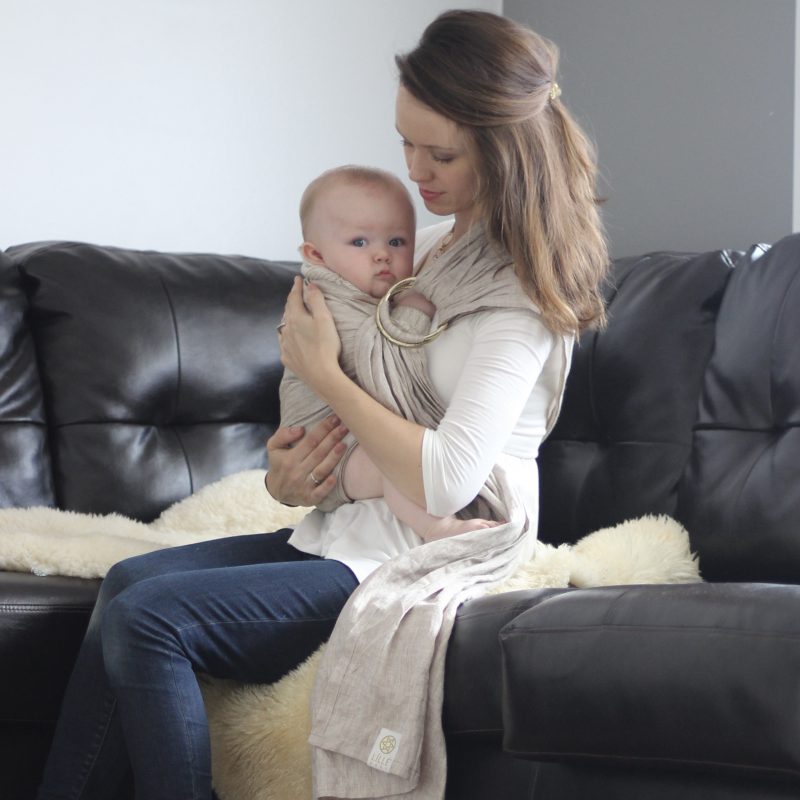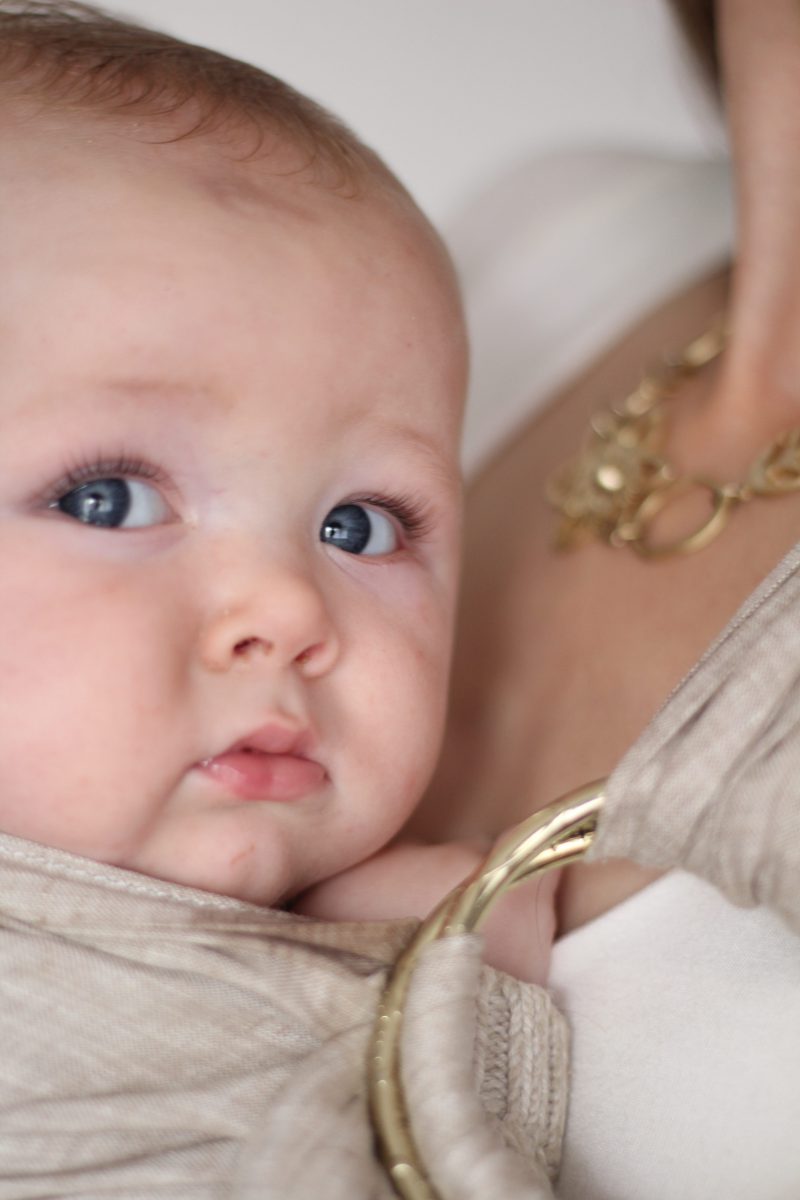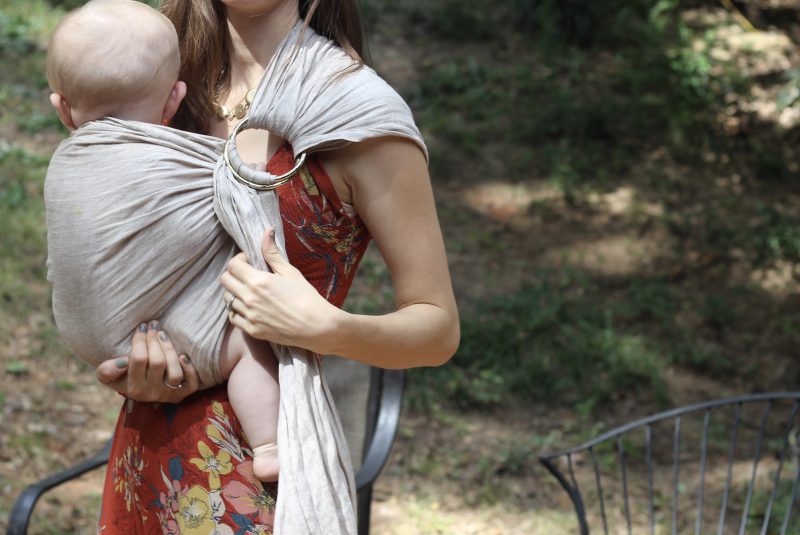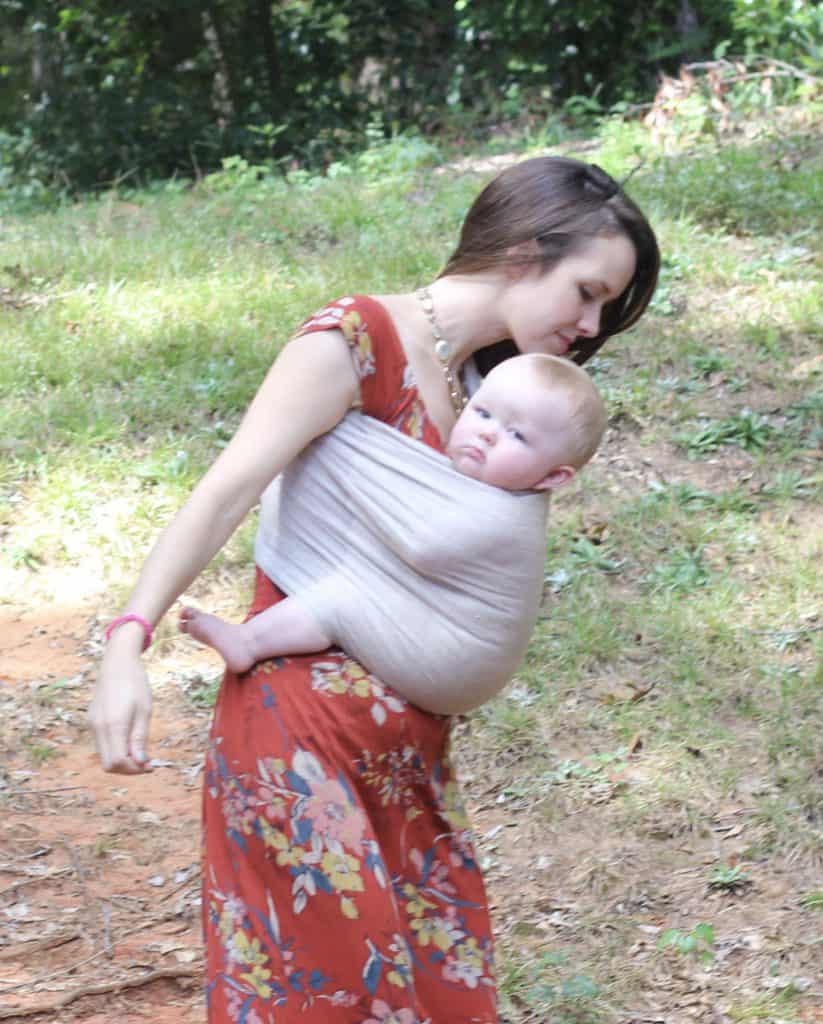 SaveSave
SaveSave
SaveSave
SaveSave
SaveSaveSaveSave
SaveSave
 How do you like to carry your baby? Have you tried any other brands of ring slings? Leave a comment and I'll respond!
SaveSaveSaveSave
SaveSave
SaveSave
SaveSave
SaveSave
SaveSave
SaveSave