This Boba vs Moby review will help you see the differences and similarities in the two wraps to know which one you most want to try. I did not have a wrap with my first baby, and thankfully I got a Boba wrap with my second and third! I used it every day for about three months till my babies got a lot heavier and then I switched to my Ergo which has much better back support for heavier kiddos. I loved how the wrap kept my baby scrunched right next to my chest when they were new.  I had hands free and could feel my baby breathing.  It was a real peace of mind!
This post contains affiliate links.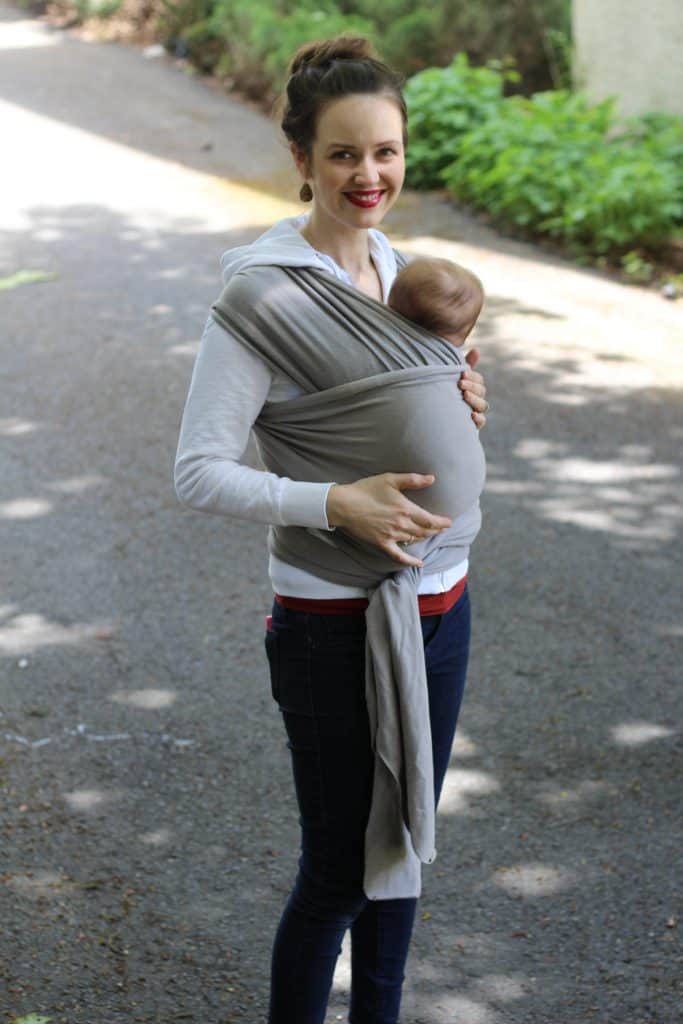 Similarities:
1. The overall look is very similar. Both should make your hands free and still able to snuggle your baby!
2. These both take practice, but once you get the hang of it most love these baby wraps!
3. Both wraps fall to the floor when putting it on. This can be so dirty in public, so its best used at home or put on before you leave in the car, and add baby once you arrive. This is one of the biggest complaints about both wraps.
4. People have reported both to be hot if it is hot outside due to baby's heat and so much fabric.
5. Fabric takes up a lot of space in a purse (like the whole purse). Best just put on at home or before leaving, and this will avoid it touching the ground in say a parking lot (it always touches the ground when wrapping due to the length).
6. Both machine washable.
7. So much fabric to wrap! Especially for a petite person (a large person can sometimes wrap it one less time around).
Differences:
1. Moby is 100% cotton (think t-shirt material), Boba is 95% French terry cotton (so soft) and 5% spandex (very stretchy…think cotton jersey stretch fabric). The Moby has also come out with another wrap with a lighter more breathable fabric called the Evolution made from 70% viscose fibers and 30% cotton.
2. Moby is about one foot longer than the Boba. The Moby is 18 feet long, and the Boba is 5.5 yards long (about one foot shorter than the Moby).  Keep in mind that although the Boba wrap is shorter, it stretches so the end result can be near the same length.
3. Moby claims 5lb-35lb baby weight, Boba is more conservative with 7lb-35lb.
4. Boba has 2 inward only positions. Moby has inward and outward, with 4 positions.
5. Moby made in Thailand, Boba made in China.

Pros:
1. Unbelievably soft, more than the Moby.
2. Some love the stretch, as you do not have to tie it looser to leave room to insert baby.
3. So comfortable to wear!
Cons:
1. Must tie more tightly than the Moby to keep baby from sagging with the stretchy fabric.
2. Some dislike the stretch and feel it is not supportive enough.
3. If baby slumps down too far then your back can hurt.
Pros:
1. Moby offers a petite version that has less fabric!  Must contact customer service to order.
2. Reported to be a little less hot than the Boba due to no spandex.
3. Does not sag or stretch much at all.  Baby stays tucked in tightly.
4. Moby now makes a lighter weight version that is cooler and more breathable, out of 70% viscose fibers and 30% cotton as opposed to 100% cotton.
Cons:
1. If you do not leave enough room for baby, you will have to rewrap, because this does not stretch.
2. The steeper learning curve in the beginning due to no forgiveness in the fabric.
Overall I'd say both of these carriers are a great tool for carrying your baby and was a lifesaver for me for the first few months.  Having purchased the Boba, I would recommend it for the new baby phase.    These wraps take practice, and it is worth taking the time to watch a youtube video of someone wrapping this so you can see it in action. They also come with pictured instructions as well.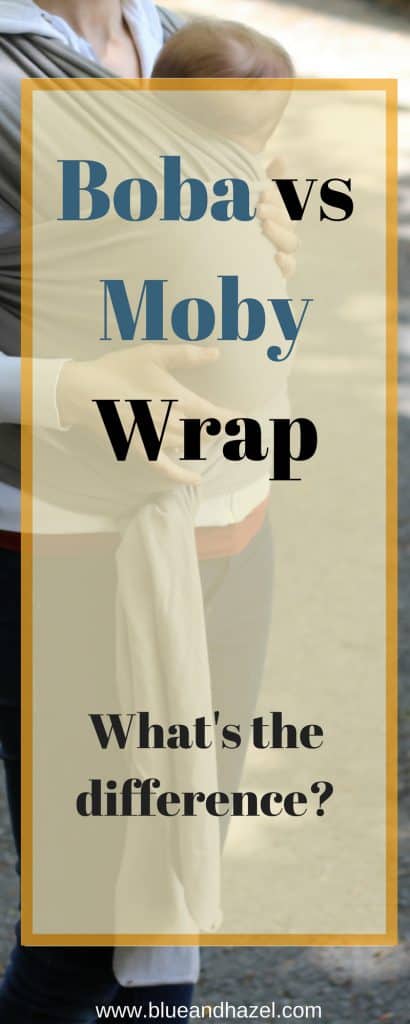 SaveSave
SaveSave
SaveSave
SaveSave
SaveSave