My kids are ages 3 and 4, and everything on this gift guide for preschoolers is something they either play with a lot or would go bonkers over! We especially love toys that inspire creativity and imagination as opposed to toys that just do one thing.
We also don't have toys with batteries and loud sounds (we have enough noise here without those things). Hope you love the suggestions and don't forget to make yourself an Amazon wish list to share with family!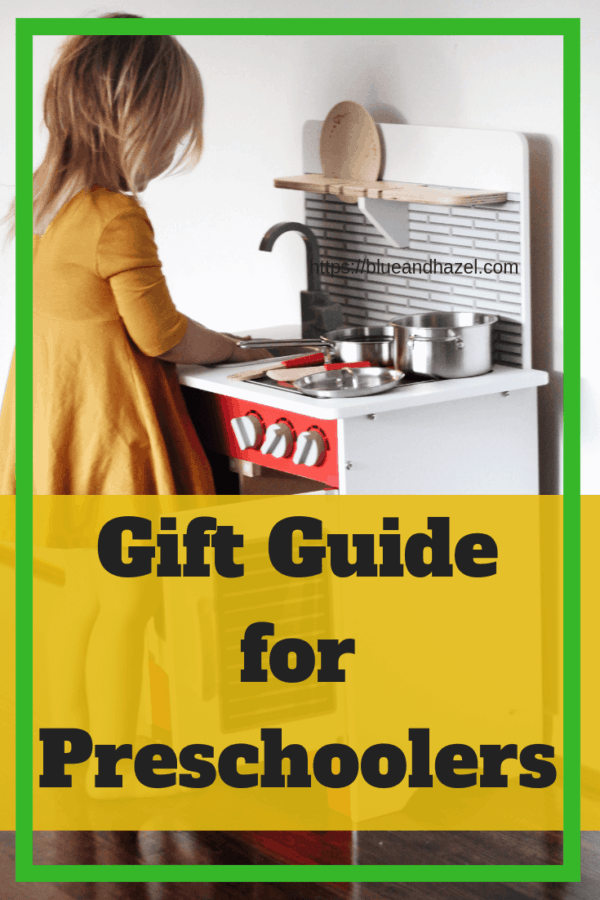 Holiday Gift Guide For Preschoolers
This post contains affiliate links, and any products we received free of charge will be stated below.
Picasso Tiles Bristle Blocks
*This was sent to us free to review.
Bristle blocks are awesome for little kids with less than optimal building ability.  The bristles press together easily. We play for about 30 minutes and put the pieces away. At age 3 and 4.5 they build simple structures but not anything complicated, and they really like these!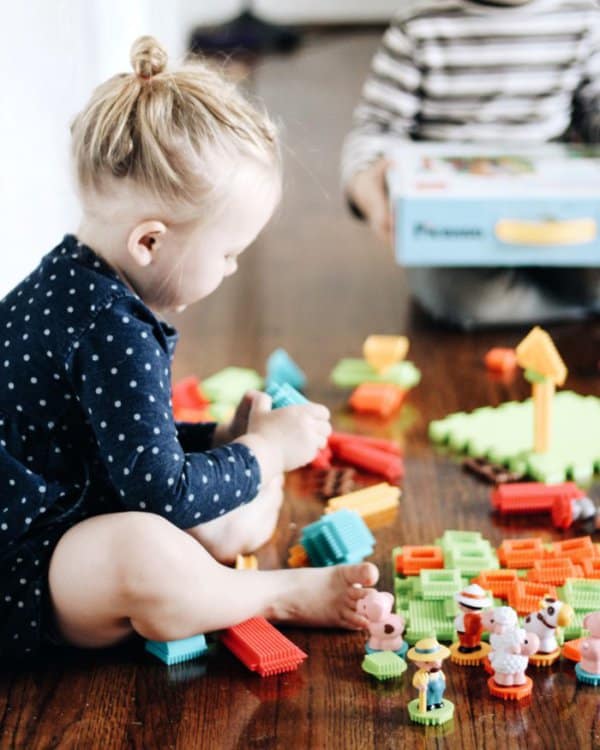 Update 2018: These bristle blocks are still some of their favorite toys to build with even 1 year later! They now build awesome things on their own like "spaceships", towers, and little housing structures.
This is just like kinetic sand and comes with some fun sandcastle molds. It sticks together, is soft, and sort of addicting to play with! You can also buy the 6 or 12 lb kit too.  Even adults like this stuff!  I like that it is a hands-on toy that requires shaping and imagination.
Check out my post for some 24 Toddler Activites at home here.
*This item was sent to us free by Hape Toys.
This is height adjustable so it will last from ages 3 to 8. To adjust the height you turn the red knobs in the photo. One side has a magnetic white board and the other has a chalkboard.  So with two kids, both can play at the same time…score.
It comes with 3 (empty) paint pots, a paper roll, and the easel, so remember to snag the actual paint, markers, and accessories separately. Be sure to snag this kit that comes with 4 tubes of paint, brushes, chalk, erasers, and one dry erase marker.
The only thing that would make this product way easier on parents is if it actually came with all that. It would be a sad day if your kid opened this as a present and couldn't use it right away.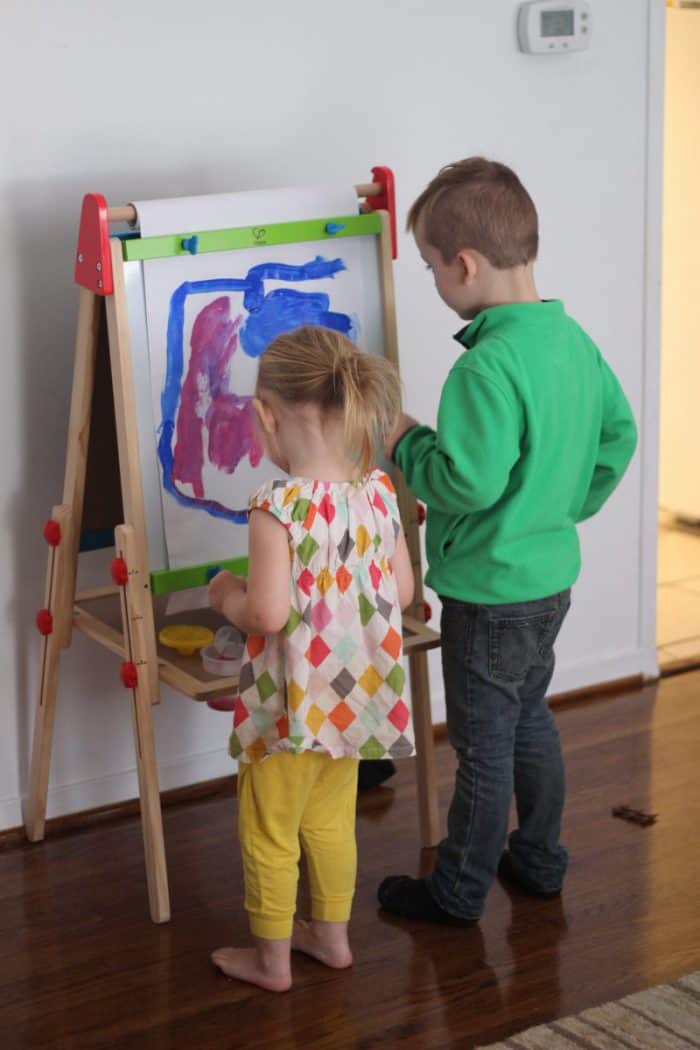 I had to include this because our son has used this from age 18 months to 4.5 years.  It's so adjustable a toddler can walk on it, and later on glide and balance.  This allows them to skip training wheels since their balance is SO amazing after using it.

We have used so many of these (age 18 month and up)  and they are especially amazing for car trips! The pen holds water and the water reveals the picture as they color.  Then it dries and is reusable!
I like these packs better than the flip book versions for $5 because these have 26 smaller pictures that clip together, as opposed to 4 large ones in the other product they sell.
My kids love these!! 24 pages/book. As soon as they can hold a pen they can use it!  It's especially nice for little kids who tend to color on more than just paper…because the marker is colorless.  It only reveals the picture on the paper when it touches.  Older kids love it too, and color more thoroughly.
A classic toy we all played with.  These are not cheap but they will be played with for years.  From age 3 and up they allow endless building and imagination.  And, you will have them around for the grandkids. I know my parents still have ours!
Duplos
Digger set & Cafe Set (had to throw in a pink set because those were special to me growing up 😉 )
We were gifted this for Nigel's 3rd birthday and it was one of the few toys we kept around our house.  Hands down the battery powered drill was the favorite toy and still is here.  You can unscrew and put back together all the parts of this plane.  If you have two kids, get two of these sets just for the drill.  I've also pictured a few of their other toys, but we love the plane.

We have this one in natural, provided to us free to show you.  It is currently the only wooden growth ruler on Etsy with the numbers burnt into the wood.  No paint chipping off in 20 years! It is made of high quality clear white pine. Use code BLUEANDHAZEL20 for 20% off.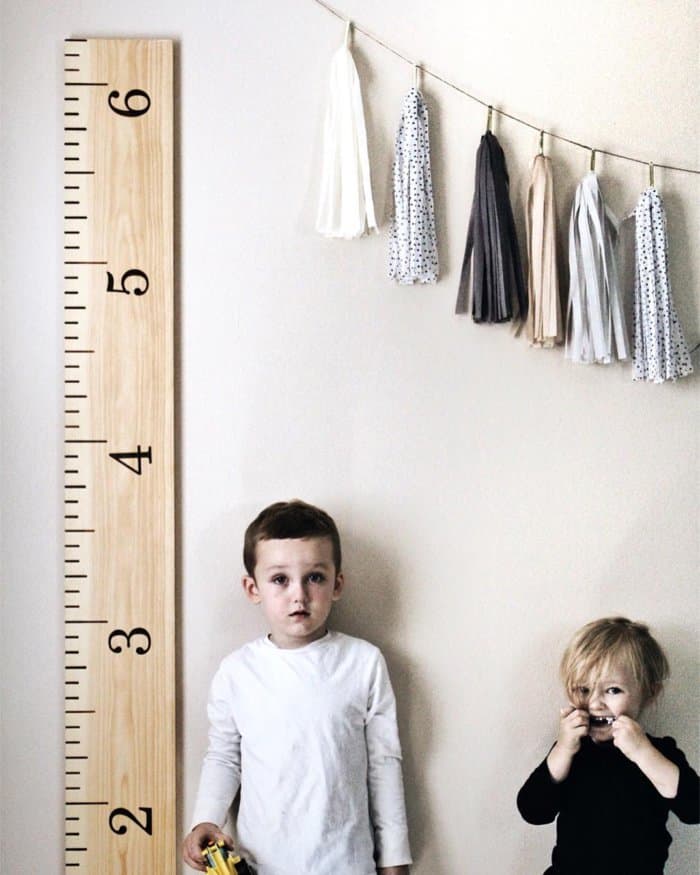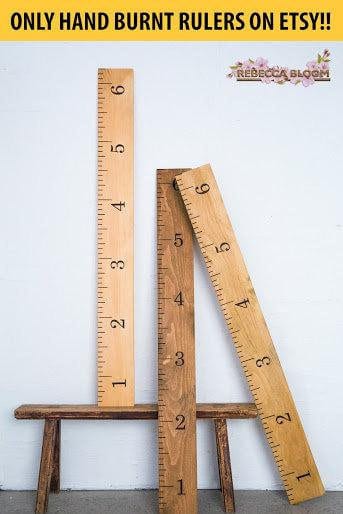 My 3 year old wore these in ice-cold water for half an hour without socks and came inside with warm feet! We love them in the summer months too when we get huge rain storms.

*This item was sent to us free to test by Hape Toys.
I love the modern look of this one, the mini size,  and that it comes with a few cooking pieces! It's one of the more affordable play kitchens on Amazon too.
I easily set this up in about 20 minutes.  I did use a screwdriver so you will need a Phillips head for that. Also, it was shorter than other play kitchens which is great for my two-year-old but my tall 4-year-old towers over it.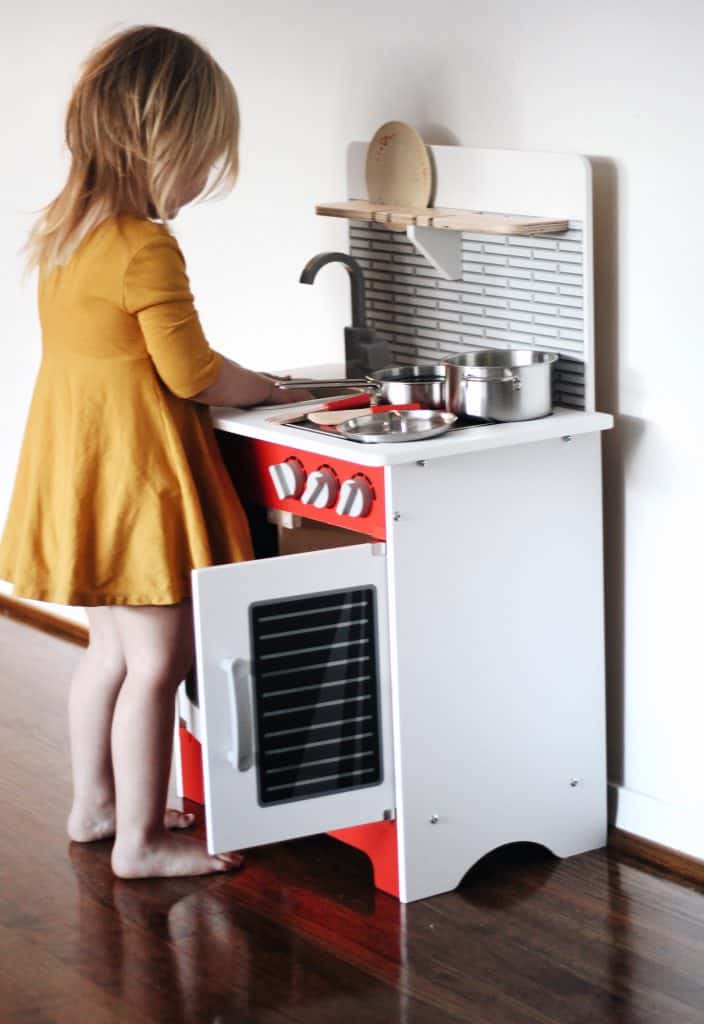 Play Food Sets
Every single one of these would be LOVED at our place. You don't even need a play kitchen to have fun with these!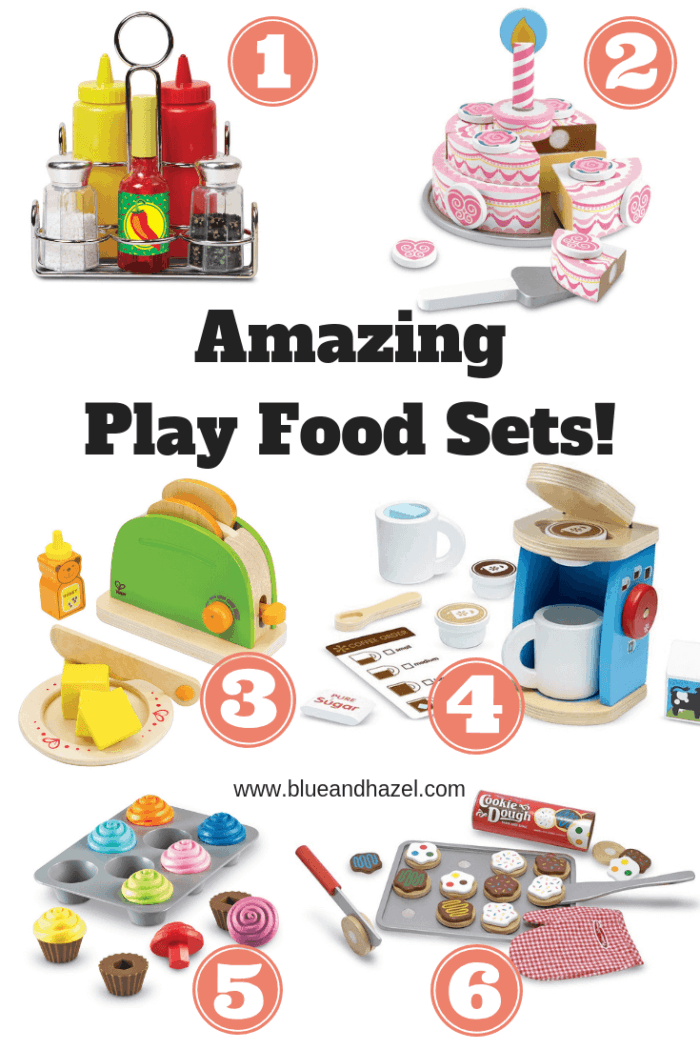 Matching Pajamas: Sweet Cheeks by Lazyone
*Lazyone provided these to us free of charge.
What a fun way to take family pictures! We loved our pajamas. Order a size up. The 3t fit my little gal who wears 2t, and the 18 months fit my 9 month old who normally wears 12 month pajamas. You can get these exact ones in the links below on Amazon.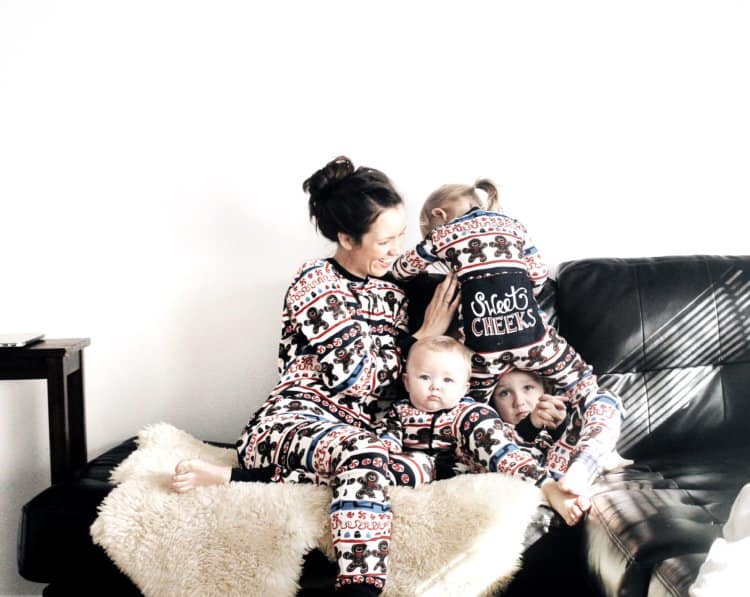 SaveSave
SaveSave
Hope this gave you some good preschool gift ideas!  What do your kids like to play with at home? Drop a comment below to share! You can also 
follow Blue and Hazel on Instagram.
Other gift guides: 
SaveSave
SaveSave
SaveSave