Gifts for busy active preschoolers is the way to go this year! Find a gift that keeps on giving year round here! I love toys that require kids to build, manipulate parts, and some of the best gifts are ones that can help your preschooler get exercise!
If your kids are like mine, they never stop moving, climbing on the couches, or figuring out how to turn the house into an obstacle course. I've included toys that inspire creativity, and toys that get kids up and moving. Hope you find the perfect gift for your preschooler here!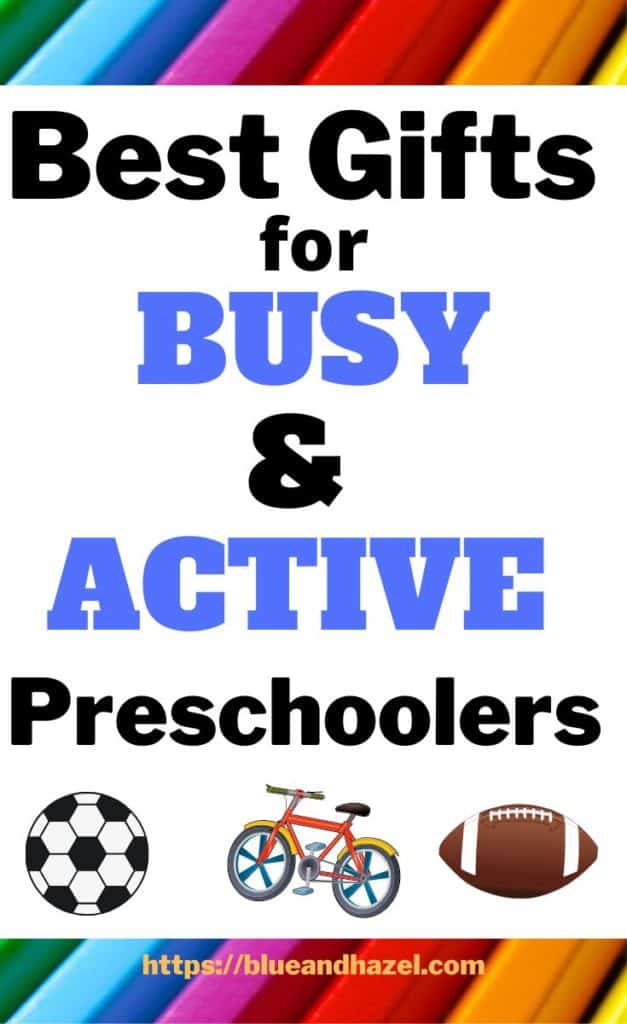 Holiday Gift Guide For Preschoolers
Indoor Bounce House With Slide
Seriously, if you have the space inside, or even outside, this bounce house with 9 foot slide gets the wiggles out! Two of my friends have bounce houses this size and it's what my kids want to do when we visit! It's majorly helpful when you are in a time of life where leaving the house is just hard.
Check out my post: 24 Toddler Activites at home here.
Gymnastics Rings For Spinning
We have owned a pair of gymnastics rings for 4 years now, and they have been the best anti-stir-crazy device we have ever owned. These rings have a clasp with them to adjust height, but you will have to either have a pull up bar or something to hang them from.
When we lived in a two bedroom apartment, we hung gymnastics rings similar to these in our hallway by screwing in two hooks into ceiling studs. My 2 year old can use ours, all the way up to my 6 year old. Check out how we install these rings or a swing in our doorway!
Balance Beam (stackable for storing)
This balance beam is an excellent idea for setting up an obstacle course, or just some great balance practice for kids to build stabilizer muscles and body control! It stacks on itself too!
I had to include this because our son has used this from age 18 months to 4.5 years. It's so adjustable a toddler can walk on it, and later on glide and balance. This allows them to skip training wheels since their balance is SO amazing after using it.
Climbing cushions
I can see my little guy climbing up these cushions, summersaulting down, and jumping off of it all the time! They already do this with our couch cushions, but this would be amazing.
Ball Pit with Tunnels
We have owned pop up tunnels (in a 2 bedroom apartment!) and let me tell you they were a huge hit! It got the kids moving, and they could be broken down and put away taking up almost no space in the closet. This set does not come with balls, and it recommends you get 400-600 balls. I think my kids would love this even without them!
Indoor trampoline
We stayed at my sister in law's house for a summer, and between her kids and mine, somebody was always jumping on their indoor trampoline like the one below. Even if a kid does this a few times a day without thinking, that is some awesome added exercise!
Wooden Wobble Balance Board
I've seen these wooden balance boards at friend's homes, and their kids love them! It lets kids practice their balance, is very simple and beautiful in design, and great for kids to have something indoors to wiggle on!
Bristle Blocks
*This was sent to us free by Picasso Tiles to review. We loved on them for over 2 years before saying goodbye.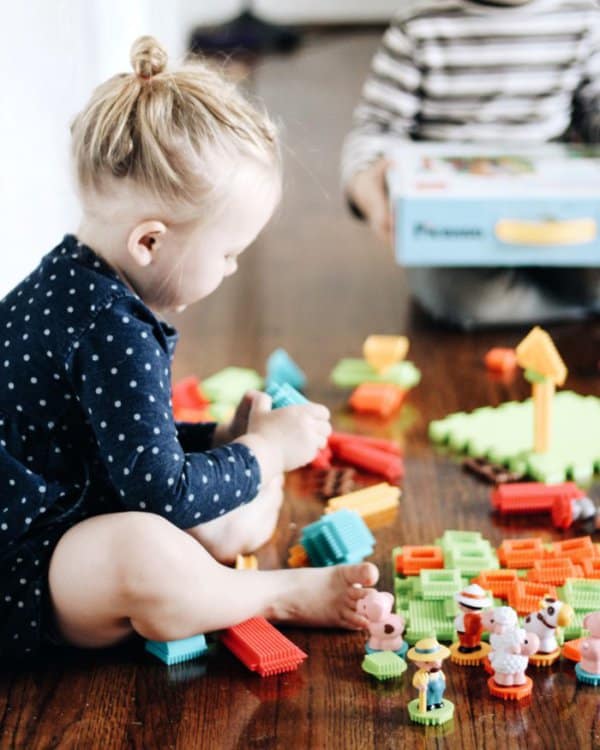 Bristle blocks are awesome for little kids with less than optimal building ability. The bristles press together easily. We play for about 30 minutes and put the pieces away. At age 3 and 4.5 they build simple structures but not anything complicated, and they really like these!
Update 2018: These bristle blocks are still some of their favorite toys to build with even 1 year later! They now build awesome things on their own like "spaceships", towers, and little housing structures.
This is just like kinetic sand and comes with some fun sandcastle molds. It sticks together, is soft, and sort of addicting to play with! You can also buy the 6 or 12 lb kit too. Even adults like this stuff! I like that it is a hands-on toy that requires shaping and imagination.
A classic toy we all played with. These are not cheap but they will be played with for years. From age 3 and up they allow endless building and imagination.
Duplos
Digger set & Cafe Set (had to throw in a pink set because those were special to me growing up 😉 )
We have this one in natural, provided to us free to show you. It is currently the only wooden growth ruler on Etsy with the numbers burnt into the wood. No paint chipping off in 20 years! It is made of high quality clear white pine. Use code BLUEANDHAZEL20 for 20% off.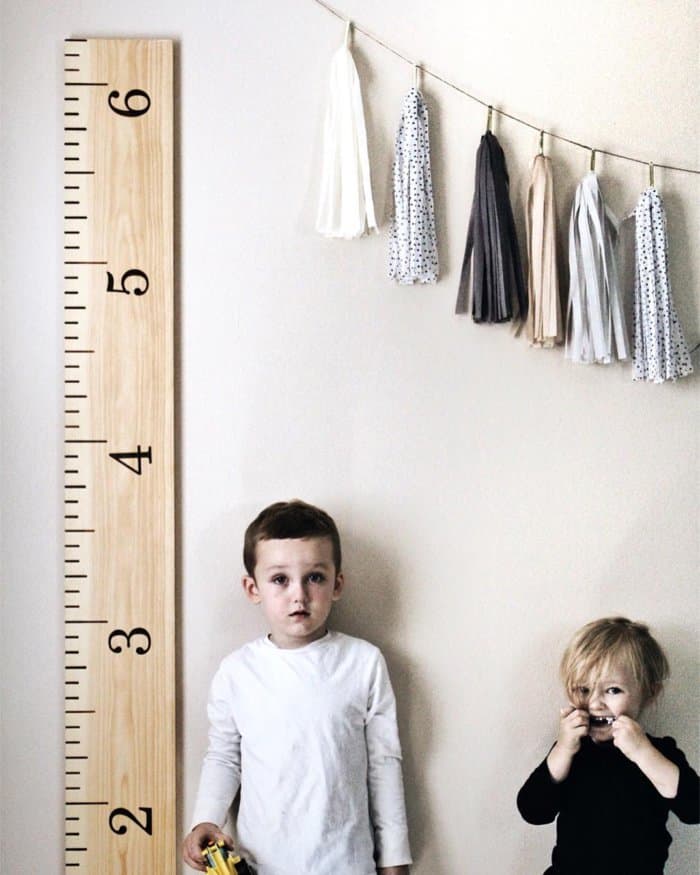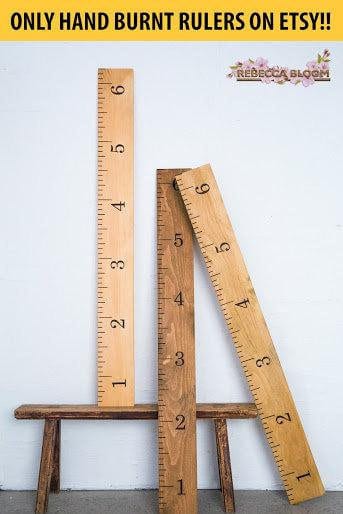 Other gift guides:
SaveSave
SaveSave
SaveSave