As a mom of 3 kids under 4, I can tell you that good sleep is something that is highly sought after here! I can hardly believe that I used to START activities around 9 or 10 pm. Ya no more. A huge part of falling asleep quickly for me is a good mattress. And pillow. I've partnered with Tomorrow Sleep to give you the inside scoop on their medium soft memory foam hybrid mattress, pillows, and comforter!
Tomorrow sleep sent me these items free of charge, but the experiences are my own. This post contains affiliate links.
How it showed up:
I have always been SO curious how a bed could be squeezed into a box. Not going to lie…the postman didn't carry it up to our stairs and neither could I. My strong hubby did that since it's pretty heavy. I decided to surprise Peter when he was at work and see if this tiny mama could unbox a bed by myself. And I did it!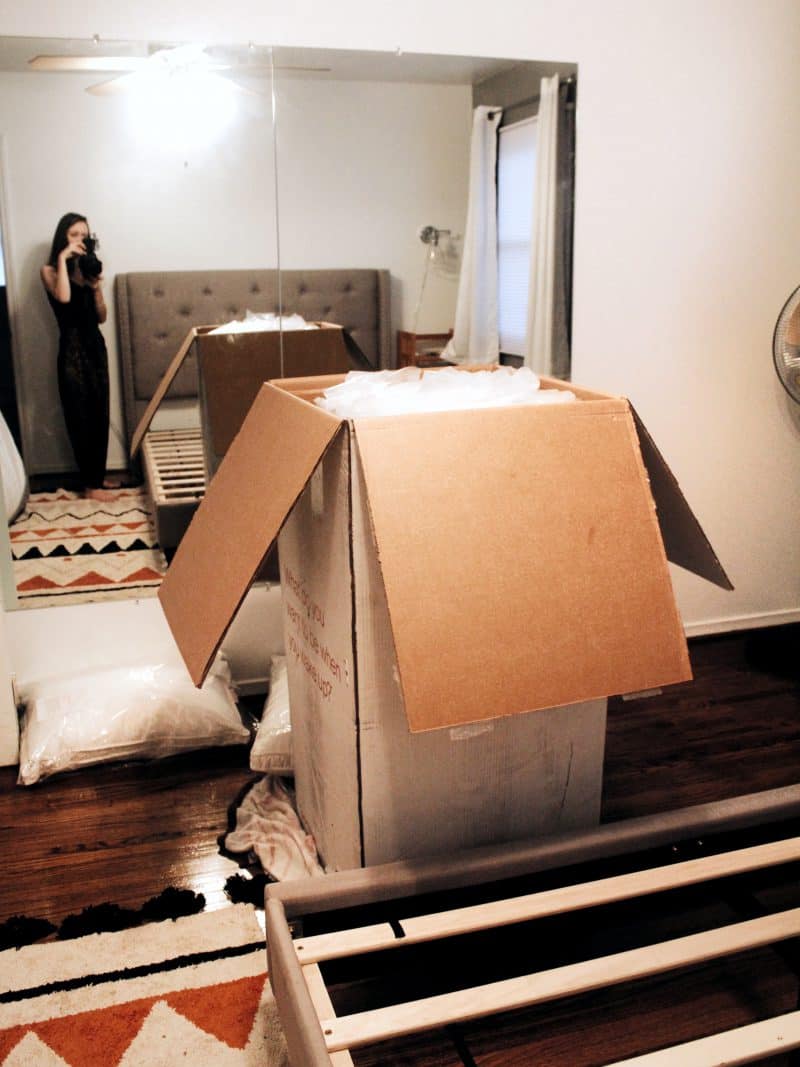 Setting up my Tomorrow Sleep bed
This part was VERY simple.
Take out of the box.
Open plastic outer layer with an included safety blade.
Unroll onto the bed while still vacuum sealed.
Take off the vacuum sealed plastic layer. Tada, it puffs up into a bed!
Simple, but I will say for a tiny mama this was heavy. I'm kind of glad I don't have a video for you to see me trying to get this onto my bed frame alone! It was a bit of tug of war between me and gravity. Clearly, I need to get some muscles for things like lifting mattresses 😉 Even still, if I can do it alone then you can definitely can.
Time for some shut eye and sweet dreams!
I slept like a baby on this! As a tired mom, this mattress passes as comfy, convenient, and I never wake up sore. You know that feeling of crawling into bed and finding that comfy spot just before drifting off? That's what I feel when laying down! If I'm ever tired in the day, it's not because of my mattress! (more like getting up in the night to nurse and chasing three kids around all day ;-)!
It is much thinner than our old mattress and yet extremely comfortable. I ordered the medium-soft as I've had a firm coil mattress before and it was so hard on my hips as a side sleeper. (Tomorrow Sleep offers medium-firm also, which sets them apart from other brands that just offer one bed).
When Peter turns at night I barely feel the bed move, so you can expect not to be woken up by someone tossing and turning.
Set it up in the morning to let it air out
The mattress did a have a new mattress smell to it for the first two nights I'd say, which wasn't the best. But it also wasn't unbearable either. The pillows didn't smell to me, and that's the part that is closest to my face when sleeping.
I would definitely recommend setting up the mattress in the morning though so it has all day to air out. Then open up a window to get some fresh air in.
Other Tomorrow Sleep products
Tomorrow sleep is no joke when it comes to the full sleeping experience! They offer other products like a sleep monitor, pillows, sheets, drapes, mattress protector, and comforter.
Plush Pillow
I got to test their plush pillows (as opposed to memory foam), and comforter. I LOVE my pillow from Tomorrow Sleep. My memory foam pillow I had from Mattress Firm was just too thick for me and cranked my neck all wrong.
Tomorrow Sleep's plush pillow has enough body to it to support my neck without cranking it, and I never wake up with a sore neck. I hope to also try their memory foam pillow and let you know how that is as well compared to their plush pillow.
All Seasons Comforter
The comforter is very lightweight and warm. It's a thinner blanket and lighter feel then I am used to (we typically use heavy down blankets) but that is nice in the south where down can be a little too warm! I will be finding a soft new duvet cover to complete the look.
Also, my husband and I typically buy a King size comforter for a queen size bed so there is more blanket to share. However, we actually got the Queen size comforter for our new queen mattress and it is perfect size. It seems larger than our other "queen" comforters, and had I ordered a King comforter from tomorrow sleep with their Queen mattress, it would have almost touched the floor.
Glad I stuck with their recommendation!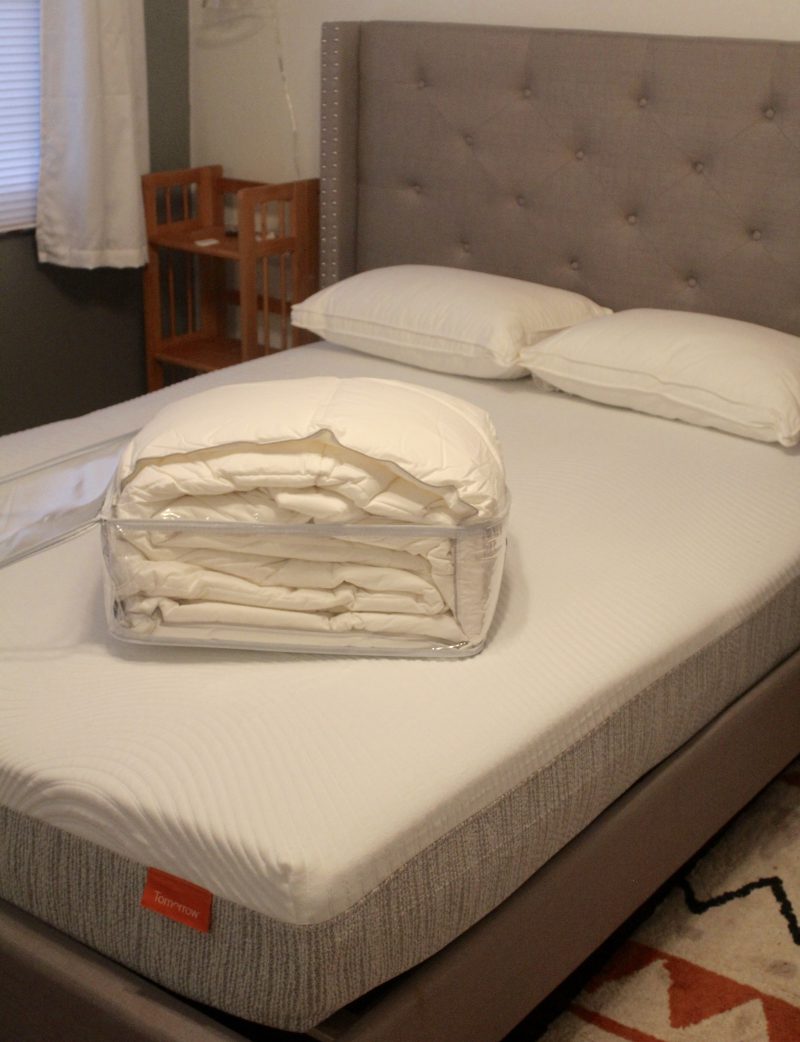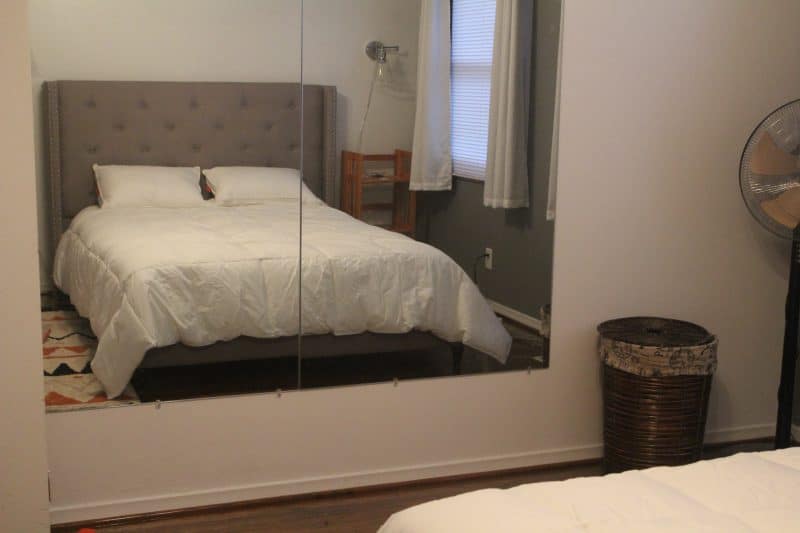 A few things I like about this company:
They manufacture their mattresses right here in the USA. And they ship it, meaning no middleman and therefore lower prices.
10-year warranty on the best hybrid mattress!
Our bed arrived in 3 days.
100-night risk-free trial.
And that's how easy it is to unbox a mattress from Tomorrow Sleep! Now time for a nap 🙂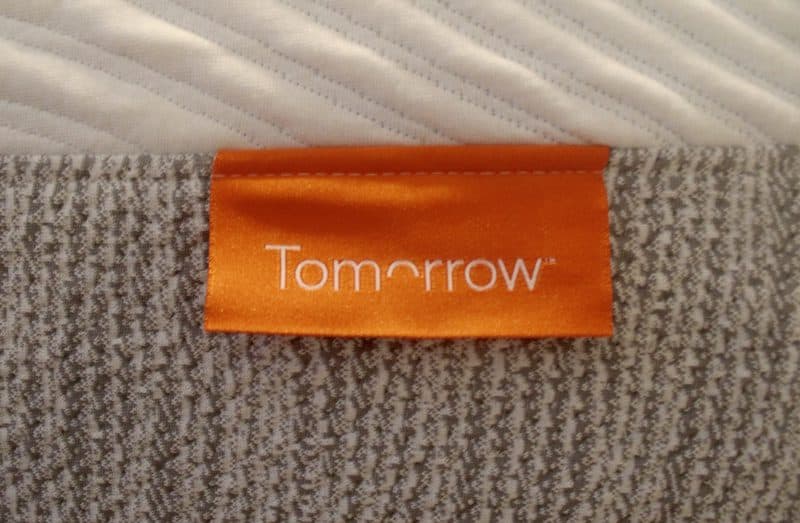 SaveSave