This is a sponsored post, but all opinions are my own.
We just switched up our living room rug to a beautiful hand-tufted wool rug from Rug Shop And More. I was looking for a rug that would work well in high traffic, and not show so much dirt since we have little feet that go outside a lot.  I also wanted a rug that didn't need constant fluffing up to look its best for high traffic as well.  This one was perfect!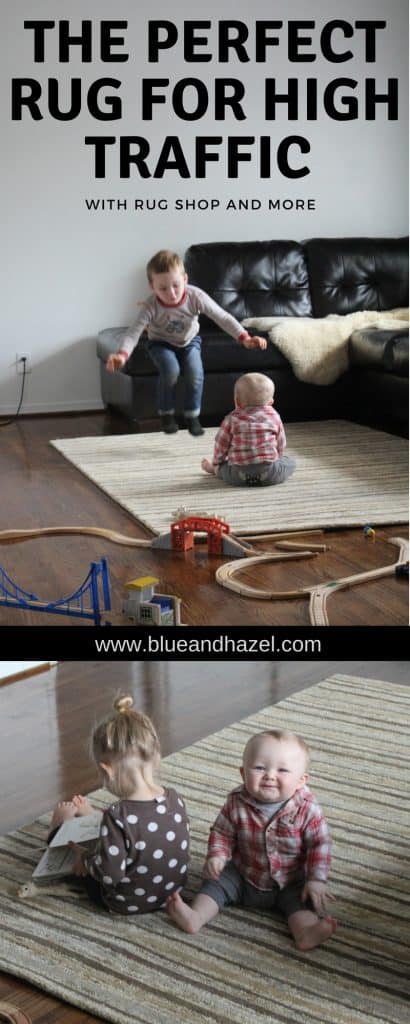 The perfect rug for high traffic
This rug came in the mail and our first thought was how beautiful the colors were and how and thick the rug felt.  It is a high-quality rug made from New Zealand wool. Very neutral, it has greens and beiges that I knew would hide dirt well in between vacuuming.   And, with a crawling baby, this had an awesome amount of cushion to it with a lot of texture.  Very perfect for a high traffic living room because it never gets that squished walked on appearance. The first few days we experienced a lot of shedding from the wool (which I had to keep Desmond from trying to eat), but after that, it does not shed much at all.
Versatile
What I love about this rug is that it would look great in any room. Our living room is white and grey, and yet the beige/green still goes well.  I could also put this in the kitchen, nursery, or office and it would blend and add warmth to our hardwood floors.  So when that day comes that I want to change the look of our rooms, I can easily rotate this rug to another spot and it will go perfectly.  But for now, it will stay in the living room because it is the best rug I have for high traffic! It also comes in a larger and smaller size than the one pictured which is a 5×8.
Ships right to your door
This is a pretty standard must have in our house. With Rug Shop And More I can get free shipping and easy returns in the USA, and their selection is HUGE!  I am very pleased with this rug and it will be used for years!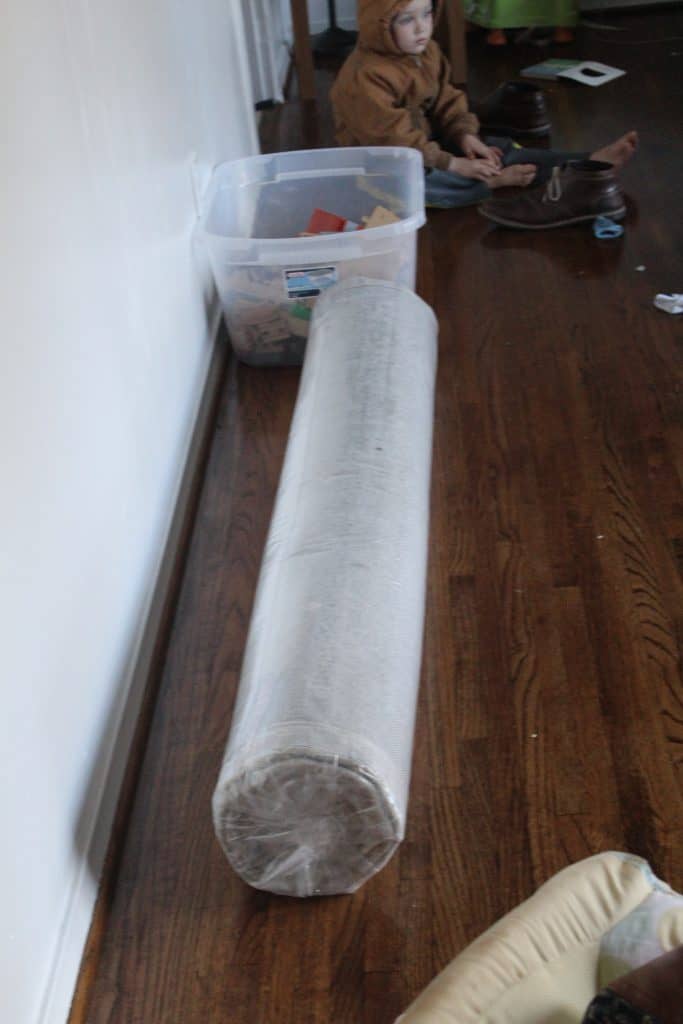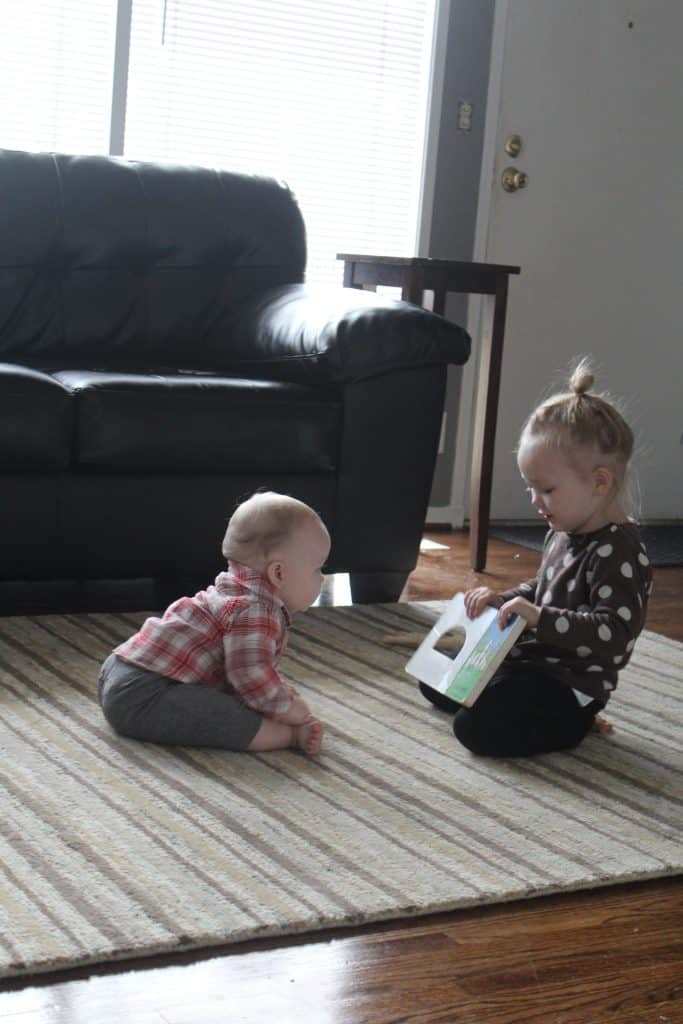 Now that we have a crawler who bonks his head a lot, having a squishy rug to plop him on is SO nice. This rug is not a soft texture and is made from wool, but it is SO squishy. He can tip over and does not cry because of the cushion.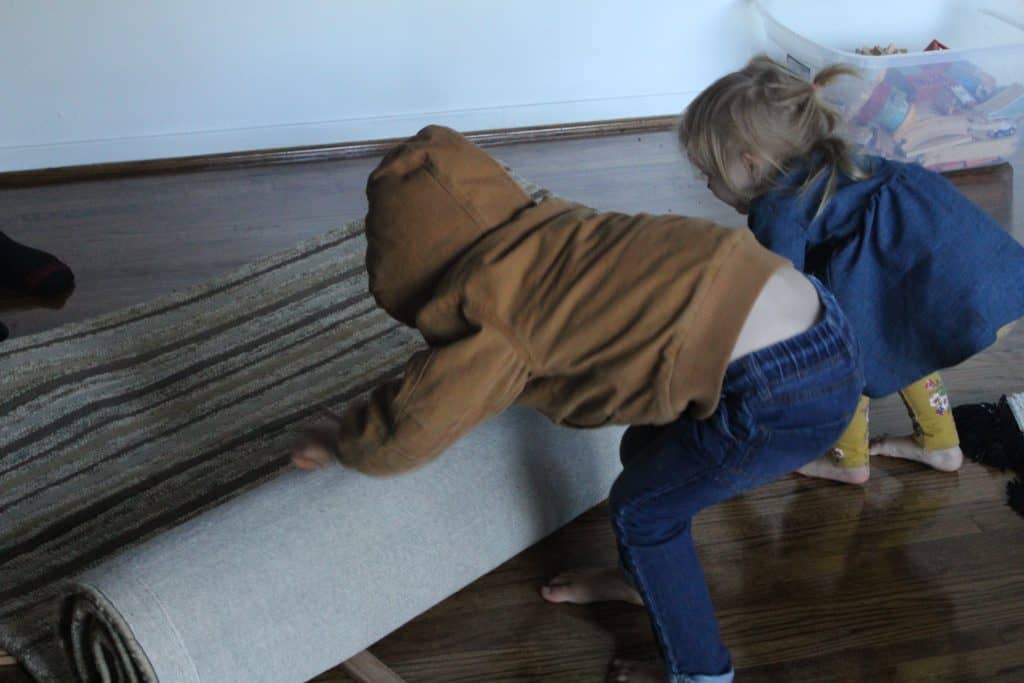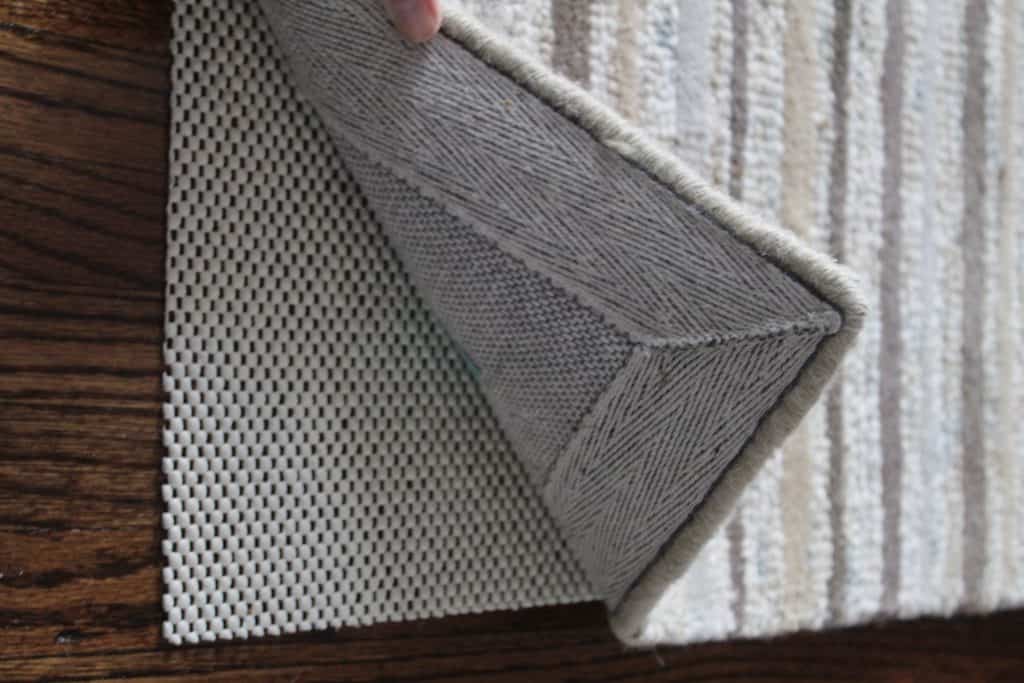 SaveSave
SaveSave
SaveSave
SaveSave