I had so much fun making this list of gifts for 3 year old girls, but it was hard to cut myself off! My daughter is really into pink (big surprise, I know), and everything on this list is something little girls her age would be thrilled to get! These days are passing by too quickly and it's so fun to watch them play in a way that you can tell it's REAL to them in that moment. This is the age where kids get frustrated when you eat their pretend cake, haha. I wish my girl would stay little a little longer!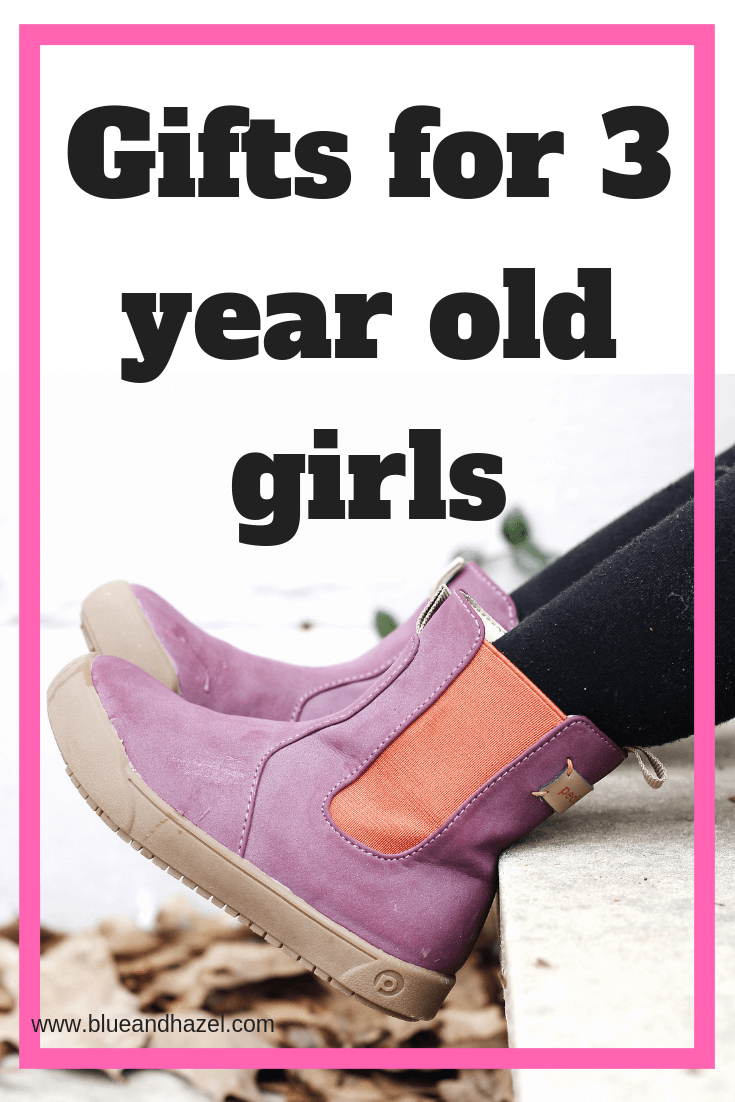 Gifts for 3 year old girls
This post contains affiliate links. We are a participant in the Amazon Services LLC Associates Program, an affiliate advertising program designed to provide a means for us to earn fees by linking to Amazon.com and affiliated sites.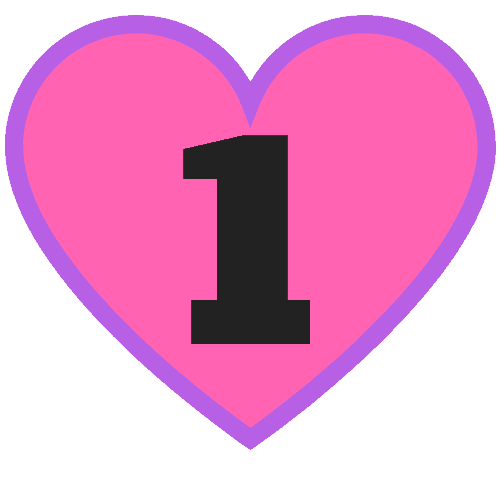 Pink Porcelain Mini Tea Set
If your little gal is into REAL tea parties and likes pink like mine, this mini set is SO cute! Teapot holds 8 oz and cups are 1.5 oz. Plus, there is a plastic insert inside the basket where each piece can be stored so they are not floating around loosely and won't break when carried in the basket.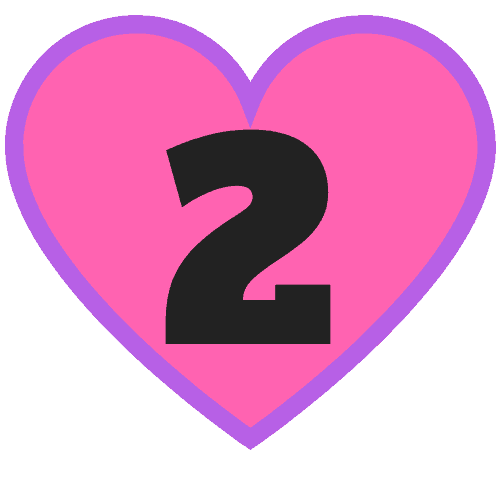 100% Pretend Makeup
Any little girl that sees her mama put on makeup is going to sneak in and try some for herself. It's just too pretty!
This set will give your little girl her own pretend makeup and it's completely fake. Many reviewers have said it looked so real they had to feel it to be sure! I love that the lids open, there are sparkles, brushes, and a bag to carry it all in. My daughter would LOVE this.
Unicorn Pogo Pal by Flybar
This was gifted to us by Flybar.
If your little girl likes unicorns as much as mine, she's going to be so excited about this Unicorn Pogo Pal Jumper! It's foam handlebars and sturdy base make it fun for kids as young as 3 and perfect for older siblings too (can you believe it's safe up to 250lbs?!).
Choose from any of the 5 Pogo Pals, which are different colors and come with names, personality traits and background stories to give them a real "pal" feel. This unicorn's name is Ursula. Kids love the squeak it makes with each jump, and thankfully it's an outside toy too if you need to send the kids outside! Use code FlybarHol15 for 15% off on Amazon!
Klean Kanteen Stainless Steal Sippy
Avoid plastic altogether with this awesome sippy that comes in 6 colors (including pink and purple), with a NEW 2018 leak proof sippy cap. Plus, it comes with a lifetime warranty! This may be on my wish list and hasn't come true yet. Annnnd, they have adult sizes so I could potentially match my daughter…yesss!

Dress Up
My daughter LOVES dress up, sometimes changing into 3 or 4 new different ones every day. The reason I justify having that many (and costumes for boys too) is because when kids come over everyone has something to wear.
These also double as Halloween costumes! On that note, around Halloween go to your local thrift stores where you can find a lot of cheap dress up costumes that can be used ANY time of the year!
Purple or pink shoes by Pediped
As much as I love the warm fall colors, my sweet 3 year old LOVES pink and purple. She's also my only girl, which means I'm ok letting her love pink and purple!
Pediped has earned my trust with quality, and after trying them I have spent my own money buying more. 
Their selection of pink and purple shoes is AMAZING too! Check out Pediped's full selection.
Of all the shoes we have ever had, these purple boots gifted to us by Pediped were her favorite. It's easy to see why! The zipper on one side makes them easy to slip into too. Her new favorite is the Purple Flex Dakota pictured below.  You can't tell from the pic, but the dark purple tops sparkle!
A soft bed time blanket
About once every other year we get our kids a new soft blanket. They sleep with this and a pillow. It'a a practical gift that gets LOVED on every day! This comes in 16 colors (including purple)!
Not going to lie this is probably what I will get for Christmas too 😉 Just ask my husband. We are a family obsessed with soft blankets I guess!
Russian nesting dolls
These hand painted stacking dolls are SO fun. We used to have some but gifted ours to a cousin. Each one comes apart in the middle and they all stack into the biggest one. This is a great gift that takes concentration and coordination.
Bento Box with Cooler Bag
This was a gift from Stuck On You. For a very practical gift, these Bento Boxes can be personalized with a name and cute design! The trays come out and are easily washable. Also, there is a matching design on the front of the Bento Box as well as the cooler bag.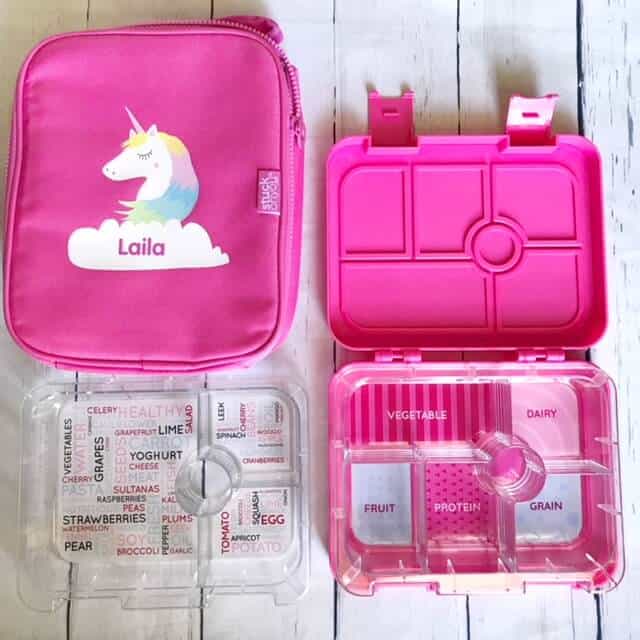 These have silicone seals so nothing spreads from one compartment to another (even liquid!), and the cooler bag will keep lunches cold. I also love having both inserts because one has a sandwich spot and the other has 5 smaller compartments plus a dipping spot. My daughter was so excited to have her own special box!
Activities from Goliath Games
We were gifted these by Goliath Games, and I'm so excited to start playing games with my kids! This is new for us, and these are age appropriate for 3 year olds.
A top selling game in 2017! Kids feed the pig and push on his head while his tummy gets bigger till he pops. Here's a short video of how it works.
This is a no battery needed game where kids load the rocket with stars, pull the string, and place their cups around. Stars suddenly "pop" out of the rocket and into cups (or not!).  The first person to collect 6 stars in their cup wins. Here's a quick video of it.
Comes with 3 bright colored water based paint pods specially made for no drips and spills. The easel can be set up on any table or the floor. You can also snag a set of 4 paint nibs that go on the fingertips and act like stamps, keeping fingers clean!
Picasso Tiles 180 Piece Set

This has been on my wish list for about 1 year and I was so excited when Picasso Tiles sent us this 180 piece magnetic tile set set to review! As friends have told me it's one of the few toys that will be great at age 3, and 4, and 5, all the way up to around age 10 I've heard! These are the highest quality magnetic tiles I've tried. My kids build double story buildings, set little animals inside, and this helps them to create in 3D.
Having a set this large is ideal for multiple kids as there are plenty to share including two cars! If you get a smaller set, I recommend at least buying the cars separately because of how much they steal the show at our house. I can't recommend these enough.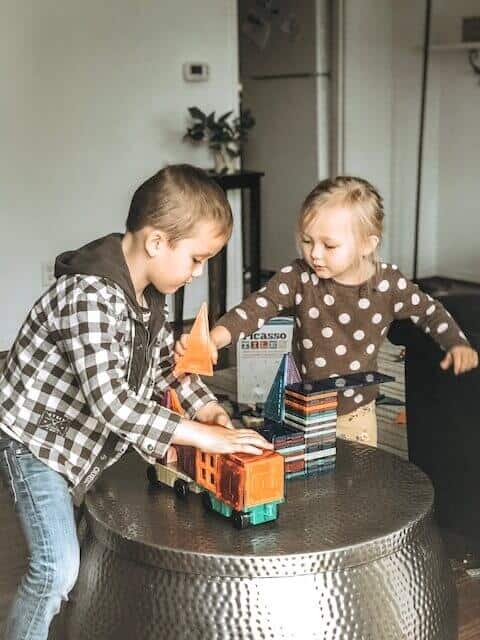 What are the best gifts for 3 year old girls?
The best gift is one that they are excited to open and will also use. Do you have a 3 year old? I'd love to know how you do gifts at your house at this age, it's still such a precious magical time! Let me know your favorite thing on this list in the comments if you enjoyed this gift guide 🙂
Follow Blue and Hazel on Instagram!