Finally, the perfect play kitchen made from junk. I am so excited that today my kids went outside and used their imaginations for two whole hours!   This hasn't happened in a while.  We collected a lot of junk and made an outdoor masterpiece.
It was all here. All junk.  All free. They don't need that cute expensive play kitchen to imagine. So last night we "built" it.
Why I love this play kitchen more than a real one from the store
If they get bored with this, I can throw it away, burn it, or repurpose it.  Tomorrow it could be made into a store or it could be a campground.  It could be turned into a lot of things, because if a kid can pretend wood triangles are noodles, then they can be anything right? I can remember as a kid playing kitchen with nuts and trees and leaves, imagining every detail, which I want my kids to do!
What we used
An old rusted Bbq that had some vegetable roasting pans with it.  They made perfect "pots and pans",
A frisbee was their serving plate.
Triangular cuts of wood from our garage were food (in this case macaroni noodles!) as well as rocks.
Wooden spoons I needed to get rid of anyways…perfect and real looking for mixing.
Tree branches Peter just trimmed made a nice "stove" with the oven underneath.
Empty plastic flower pots made good drinking glasses.
A built wooden base we had around that our old dryer sat on.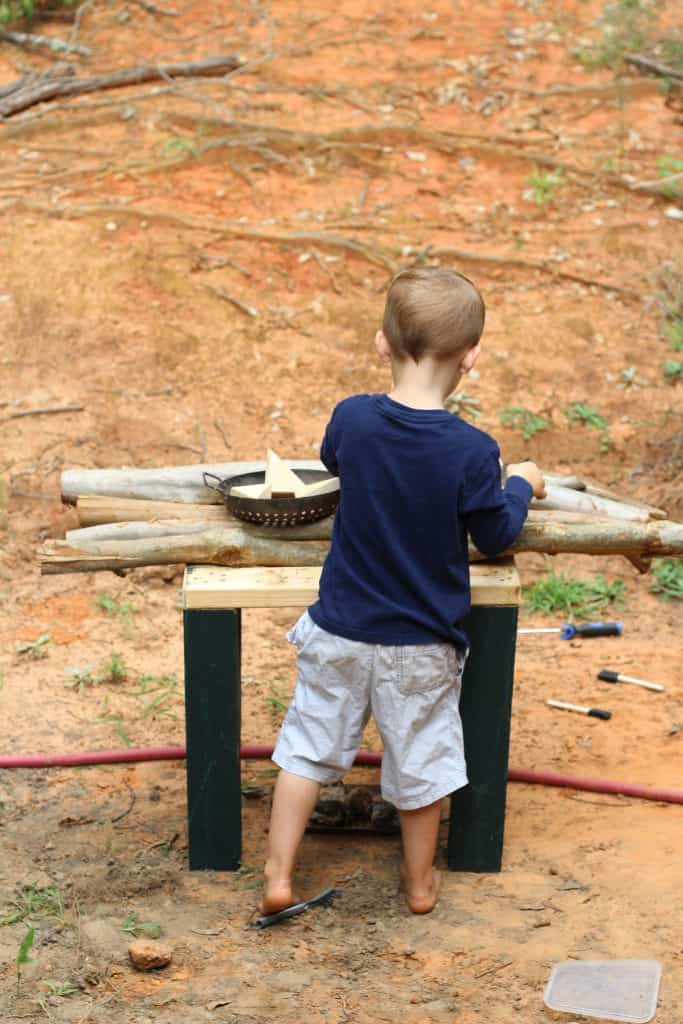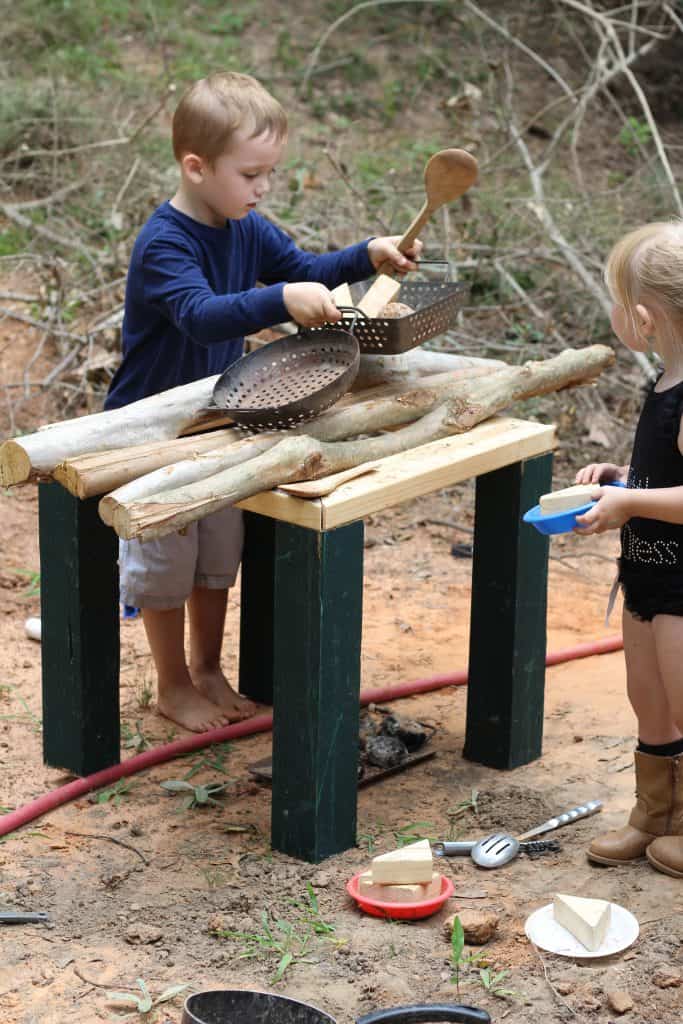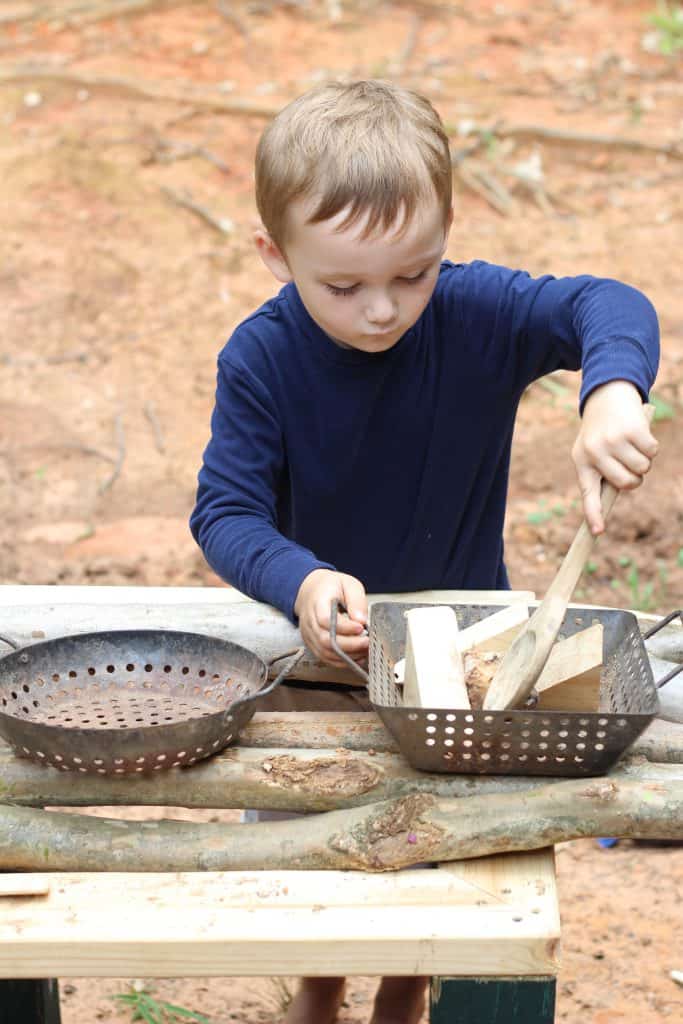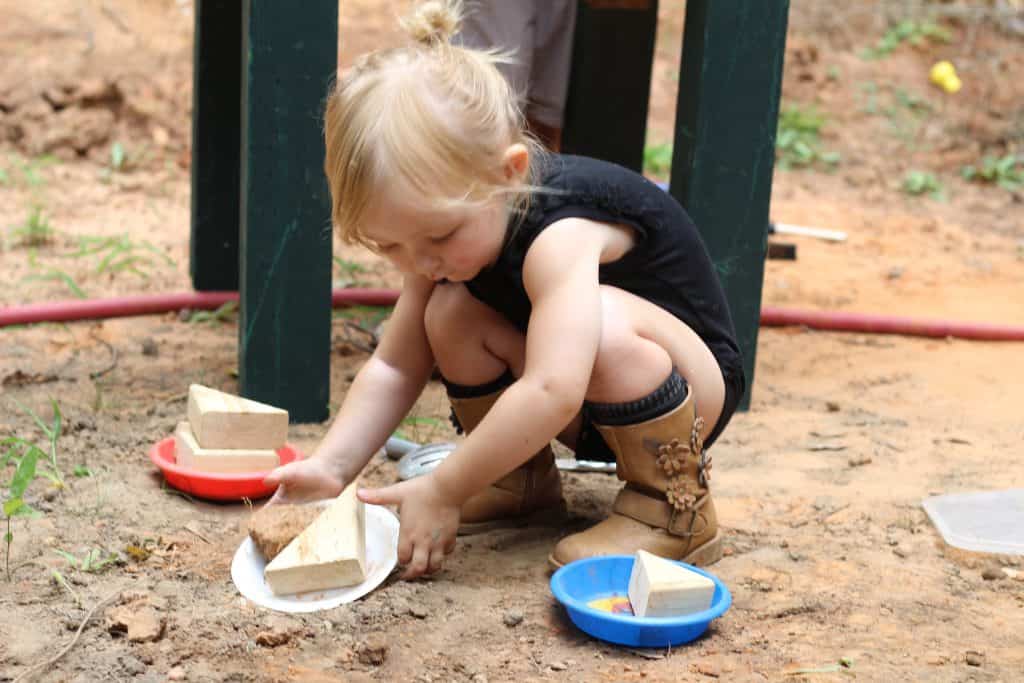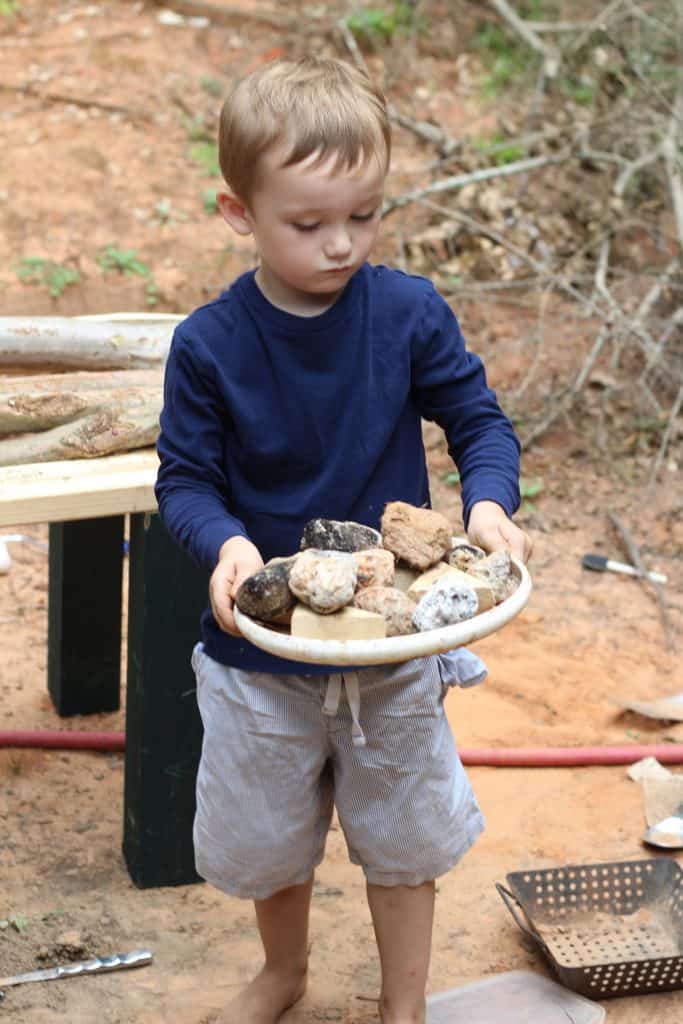 Minimalistic thinking
I'm on the hunt for play ideas that are fun for them, hands off for me, and don't require so many toys! If you are tired of your kids not playing with their toys, or just don't have the money for them, then something like this is the answer for you.  Drop a comment if you have any good play ideas for me!
SaveSave
SaveSave
SaveSave
SaveSave
SaveSave
SaveSave
SaveSave