You guys, Christmas just passed, and it was perhaps one of the best Christmas seasons we've had yet. But don't be fooled that I had it all together. I didn't get to most of the Advent activities I'd hoped for with my kids.
The Advent devotional I bought sat staring at me to start it…and we were half way through December!
Nor did I do our burlap bag Advent calendar, Advent wreath with pink and purple candles, or Jessie Tree (new to me but big here in the South).
I skipped our yearly gingerbread houses, didn't get Christmas cards made, didn't get Christmas pajamas for the kids to get those o-so-cute photos, didn't make that cinnamon Play Doh I saw on Instagram, and the only Christmas cookie I got to was my Grandma's Thumbprint cookie recipe.
My expectations were high and motivation was low.
If you start to dread Christmas…simplify simplify simplify
Mid way through December I told my husband I'd begun to dread the holiday because I just couldn't do all the things I wanted and didn't know how to keep the focus on Jesus.
The Advent devotional was supposed to help me with this…and as you know…it sat there untouched and overwhelming me with extra crafts, recipes, and pages.
Between going from 3 to 4 kids this year, homeschooling 1st and 2nd grade, and just life…it felt like I couldn't add one more thing.
Remembering the reason for Christmas
My husband chuckled at my usual over complicating of things, and suggested I ditch my advent devotional and that we just read the Christmas story out loud from the bible!
That's it?! Could my kids see the meaning of Christmas without all the extra crafts and symbolic projects?
Read on to see what made this Christmas awesome for me as a mom and so, so simple and joyful in this busy season.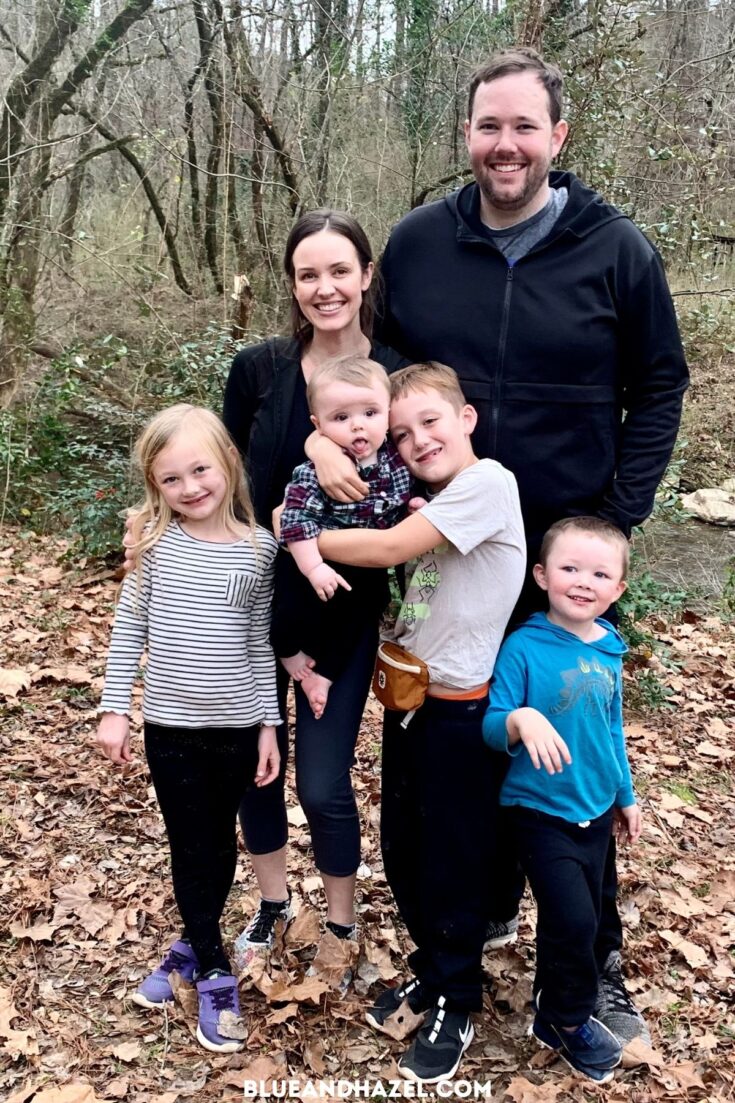 What is Advent?
Advent is a time of celebration and anticipation of Christ's birth. It's keeping our eye on the true meaning of Christmas as Christians. It's marveling that God would send his Son here.
Advent begins 4 Sundays before Christmas.
You don't have to do all the Christmas activities, or even an Advent devotional to teach your kids the true meaning of Christmas
I took my husbands advice and dropped our Advent devotional. I'd like to try again sometime, because the activities were awesome!
The devotional SEEMED like what I needed…but I couldn't seem to start because the activities required more of me than I had to give. Homeschool burnout is real, and sometimes you just gotta step back and do less "planned activities" so you can be more present with your kids.
It had a daily indoor and outdoor activity, short prayer, and a few sentences of the Christmas story read each day. Activities ranged from collecting pine for decor, to baking, lots of cocoa and reading days, making an advent wreath with candles, and much more.
We also paused homeschooling for a few weeks, and just spent the days living life together doing whatever I had energy to do that day!
My kids didn't even ask about gingerbread houses, or where our Advent calendar was this year, or all the extras. So with all that missing, what DID we do?
Ways we made this Christmas special and celebrated Advent with our kids
There were plenty of simple ways this Advent season to enjoy the magic of Christmas and to talk about Christ being born into the world.
We sang Christmas hymns and read the bible
My focus this year was to read the Christmas story from my bible. And we sang Christmas hymns from our hymnbook when I remembered, every few days or so.
No, I didn't know all the words to the songs…I'm learning with my kids! And sometimes they'd just listen to me sing from the hymnal since they didn't know the words yet either.
But wow there is so much richness and truth in the hymns that teach us the meaning of Advent and Christmas!
We put up a little tree and our nativity set
One of the first things to get us into the Christmas spirit is to put up our sweet, fake little tree. The kids LOVE it. The tree is NOT impressive guys. I'm taller than it is. But it gets the excitement rolling!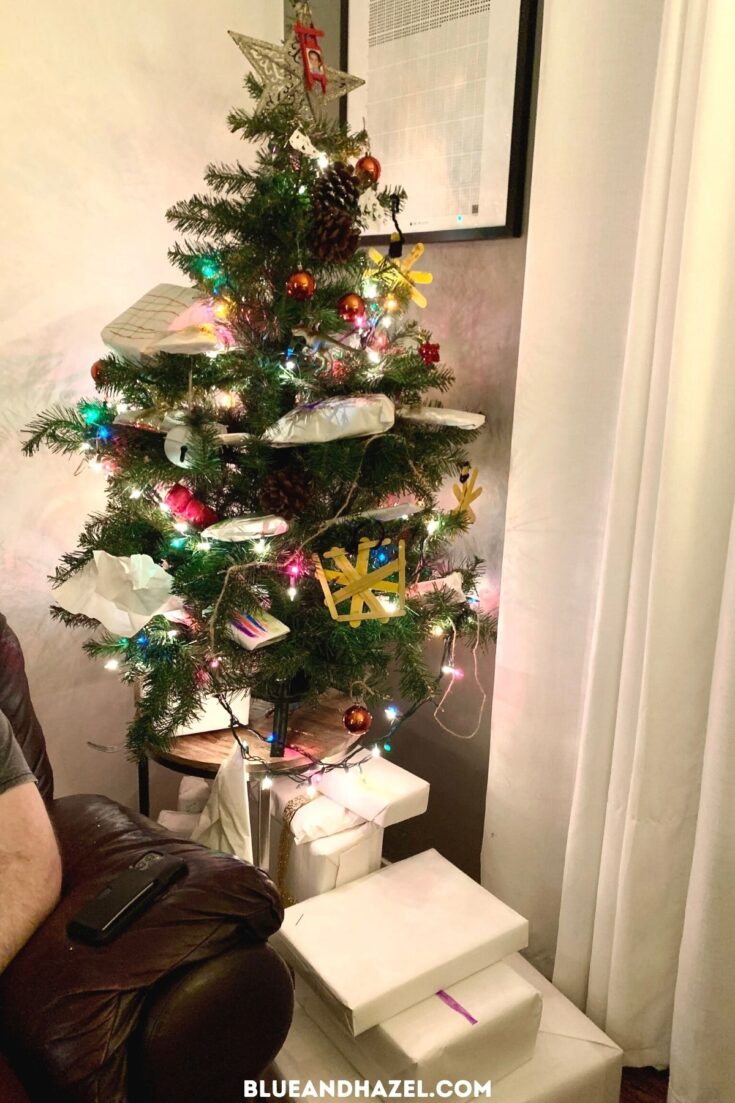 We finally bought a nativity set similar to this one. This is probably the ONLY decoration I really care about other than some greenery.
I have the best memories moving baby Jesus around and playing with the wise men and sheep as a kid…and want my kids to have those same memories.
It's a visual reminder of Christ's birth.
We put on Christmas music
I tried to play Christmas music throughout the month. Sometimes we'd just listen to the fun songs like Frosty the Snowman or Jingle Bells, but other times I'd put on a station like "Christmas Hymns" where all of the songs were focused on Jesus.
This really got us into the Christmas spirit and was often nice background noise while the kids were playing.
We drove around to see lights
My 8 year old's favorite thing this year (if I had to guess) was seeing the lights. We took 3 trips to different neighborhoods as a family and just admired the beauty.
The kids begged me to put up lights outside…but we are renting a house and will have to move once my husband wraps up his fellowship…so the last thing I want to do now is buy lights and then have to move with them.
We had the kids practice giving gifts to each other…and wrap them
A big cheer for my hubby, who took the oldest 6 and 8 year old on separate trips to pick out presents for their siblings. This is important to him, and I love it!
They were MOST excited to watch their sister and brothers open the gifts they'd picked out.
I chose a non Pinterest worthy wrapping this year and let the kids color the white paper however they wanted! We had a lot of rainbow packages going on under the tree this year…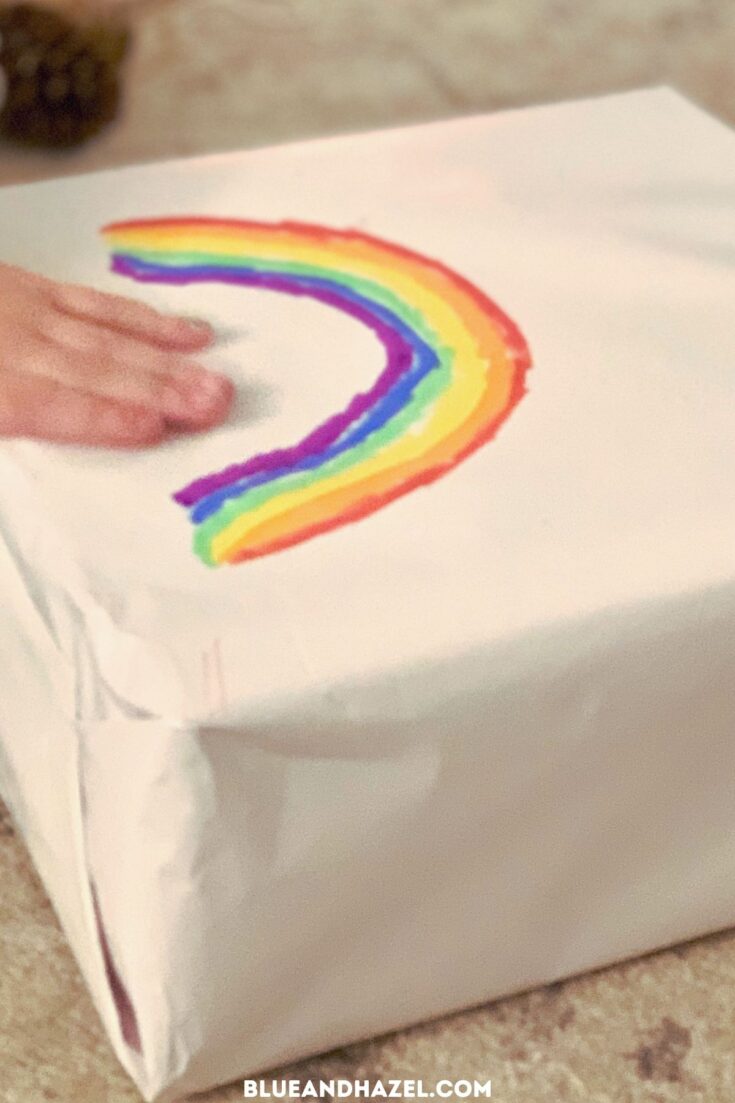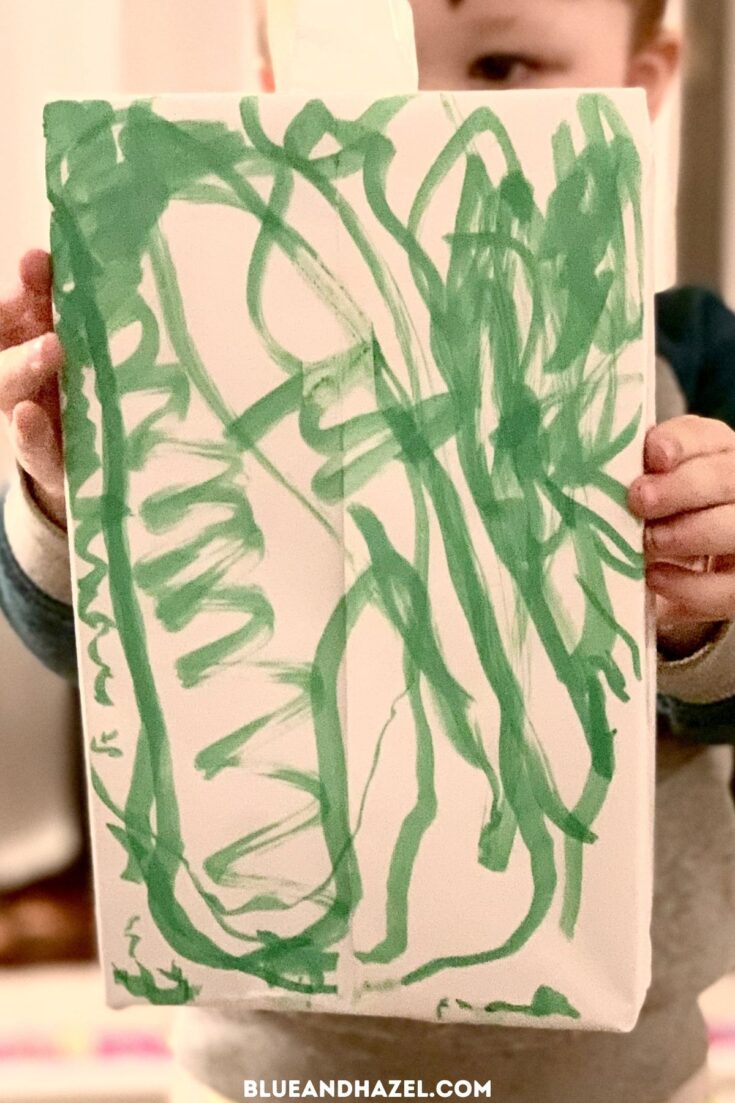 This is a good reminder to talk about the happy feeling you get when you give to others. And to talk about the gift that God gave to us at Christmas…his Son Jesus.
Easy Christmas smells
Whenever I was wanting some Christmas smells in our home, I'd put a small pot of water simmering on the stove with a cinnamon stick, 2-3 cloves, and some orange peels. Any one of those, or a combo smell amazing.
Smells create strong memories for a lifetime, don't you think?
Tip, add LOTS of water so you don't have to worry about burning the pan…did that and it's not fun!
Pre-made is my jam in this busy season
While we did homemake one kind of sweet treat my grandma always made us, this year I bought a few packs of Pillsbury pre made sugar cookies.
Guess what?! They were amazing, easy, fast, hardly any clean up, and the kids still LOVED frosting them. I think sometimes we feel if it's not homemade then it didn't really happen…kids are much more forgiving of this than we are!
Go to a Christmas Eve service
One of my favorite things to go to all year is a Christmas Eve service at church. All Christian churches pretty much do this (I think) and it's usually a bunch of Christmas hymns sung plus reading the story of Jesus' birth.
It's all planned for you, just show up. Worship the King and marvel that God would send his Son as a baby here for us!
Sure kids may be distracted and sometimes not even listening…but they'll remember those times over the years as being a special part of Christmas. I know I did as a kid!
A happy birthday Jesus cake
A friend of mine made this gorgeous cake and we all sang happy birthday to Jesus at our homeschool co-op Christmas party! I'd never done that before, but I like the reminder that Christmas is His day.
Of course the kids loved it too.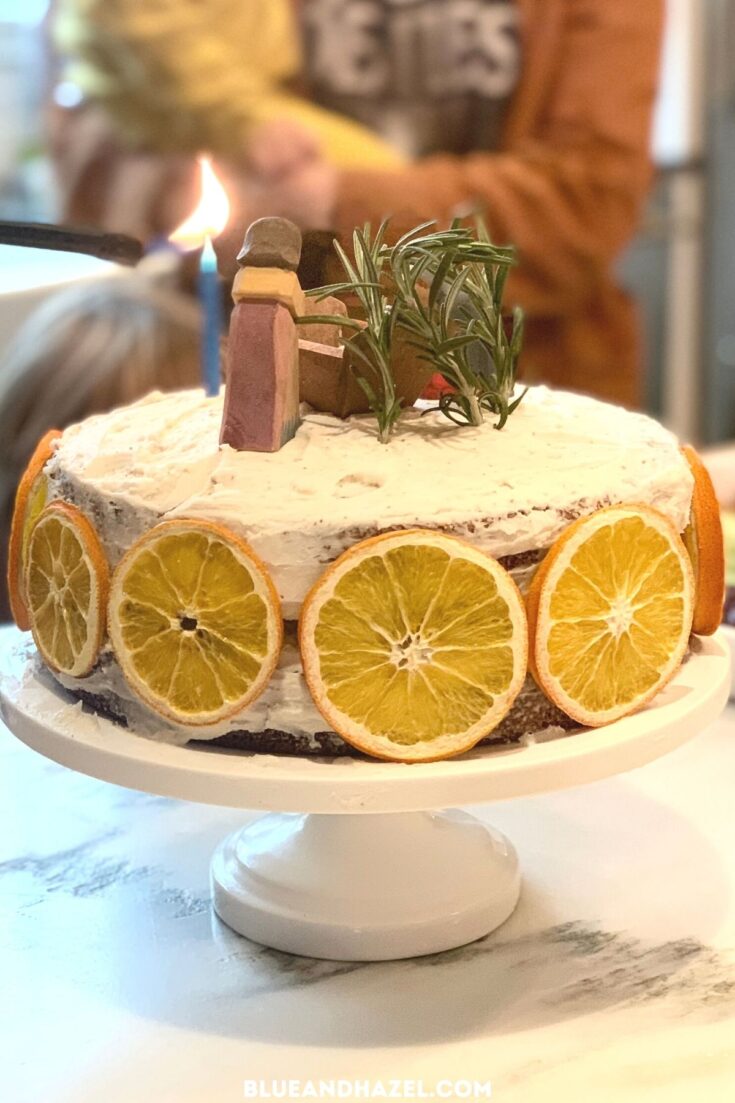 You could do this with a boxed cake, pre-made frosting, an orange, and it would do the trick.
Candles and tea Christmas morning
My husband grew up with this tradition and I love it. He set out tea cups (feels fancy) with my favorite bees wax candles. We had cinnamon rolls, which you could get pre-made.
We just woke up and ate together before opening stockings.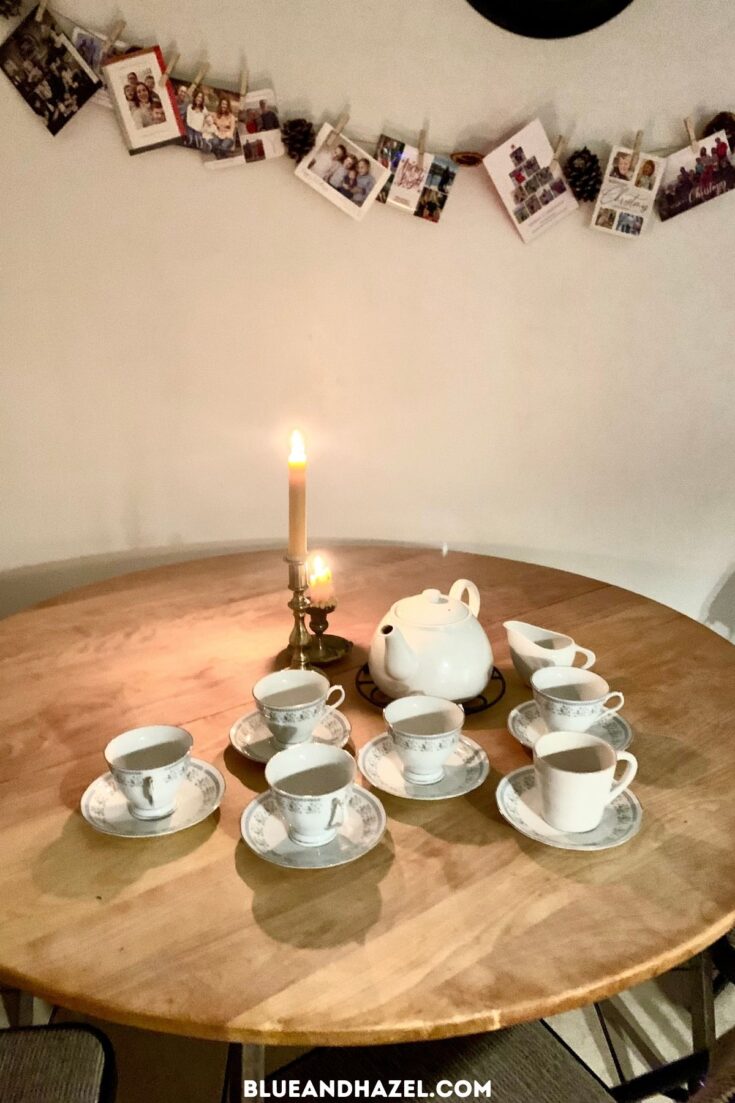 We kept Christmas dinner SIMPLE
I love traditional Thanksgiving food, but for Christmas…anything goes for me. This year it was just our family of 6 for dinner, so I made this Instant Pot Pot Roast. Not a lover of Pot Roast, but this was a make again recipe! We added a salad, corn casserole, and strawberries.
On paper plates.
In front of the T.V. watching a Christmas movie.
Not your picture perfect Christmas dinner scene…but everyone was happy enough and we'd just gotten home after a couple hours playing outside.
We don't do Santa in our home
I think I'll turn this into it's own post. Too long to talk about here. But long story short my kids know who Santa is.
They know he isn't real, that we buy their gifts, there's no spying elf, and all in all that saves me a TON of "things to do".
We don't wait in line to see Santa for a picture. It's not stressful if they don't get what they asked Santa for that's too expensive.
Yes, they miss out on the magic I had a a kid. But I'd say Christmas is still the most exciting time of the year for them even still! My 8 year old just told me, "Mom, I know why they call it the most wonderful time of the year!" My heart melted.
They still look forward to gifts and traditions. They still enjoy Santa movies, Santa books, and stories of elves making toys.
But my goal in telling them Santa isn't real is that they'll always know mom and dad tell them the truth.
No, they don't ruin it for other kids. I am so impressed with them when they keep silent as their friends talk about Santa coming.
Making This Christmas About Jesus
The last thing I'd want to do is cram all the fun things into our holiday and completely miss the mark. Meaning miss teaching my kids that Christ is THE gift given to the world to die in our place and save us from our sins.
So while I'm hoping that next year I'll be in a better position to "do more" of the fun stuff…I want to be free of feeling like I owe my kids all these experiences.
If we get to them great! If not, o well! So long as we focus on the Christmas story in the bible, and are learning some truly rich Christmas hymns. The rest is optional. Fun, but not eternal.
I hope that as you go through Advent with kids that you'll be encouraged not to overcomplicate things. I just needed someone to tell me that!
Make a VERY SHORT list of your top priorities this Advent
Pick 3-4 things you want to see done this Christmas and not 20.
I wanted to learn new Christmas hymns, have some yummy Christmas tastes and smells whatever those would be, go to our Christmas Eve service, and complete a homemade ornament with the kids picture in them.
The last one has been on my to do list for years! This year we made it happen on Christmas Eve after 2 trips to Walgreens (broken printer at the first) and I'll feel so happy to see those next year when the kids are bigger.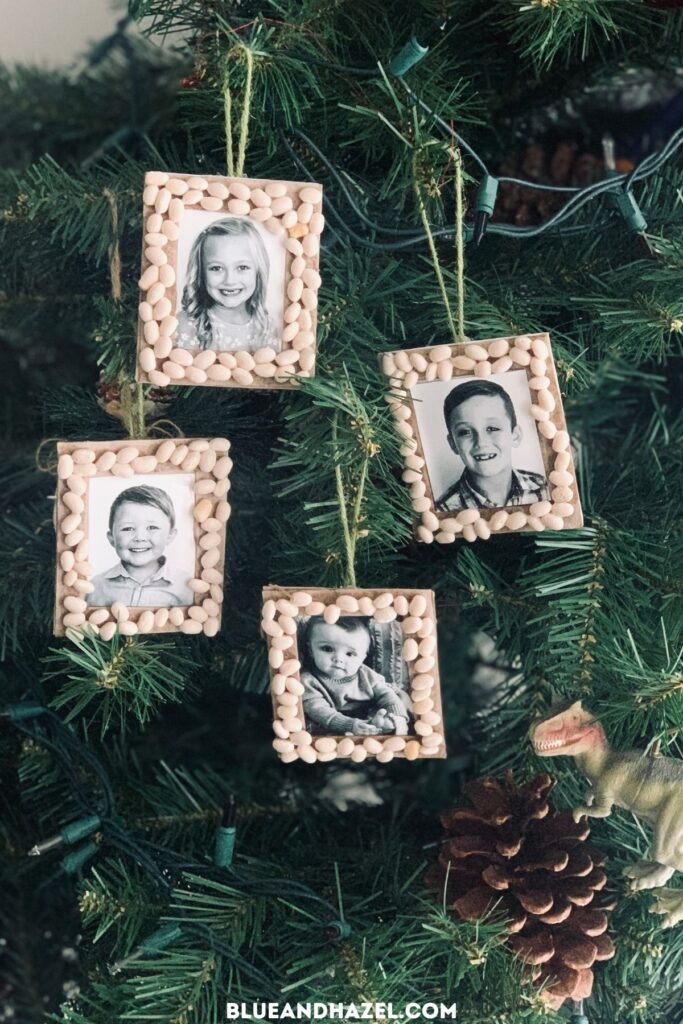 Share this with someone who celebrates Advent with kids!
Thanks for reading, and if you know a friend with kids who celebrates Advent, would you take a minute to share this with them? If could be the permission they need to take the overwhelm out of it all. What's one of your favorite things to do during Advent?
Gift Guides from Blue and Hazel
Useful gifts for homeschool moms
Nature inspired gifts for outdoor kids