This year for Black Friday, I gave Kiwi Co Crates a try for all 3 of my kiddos, ages 6, 4, and 2. It was hard to find many negative reviews about them! While I give them a thumbs up overall, there are some downsides of KiwiCo crates which I will share. So here's my honest review of KiwiCo.
So far we have tried out the Kiwi Crate, Koala Crate, Atlas Crate, and purchased a pinball machine crate from their shop. Here's why you might not like these boxes, and a few reasons why you just might want to try it out for 40% off!
This post contains affiliate links. It is not sponsored, and all opinions are 100% my own.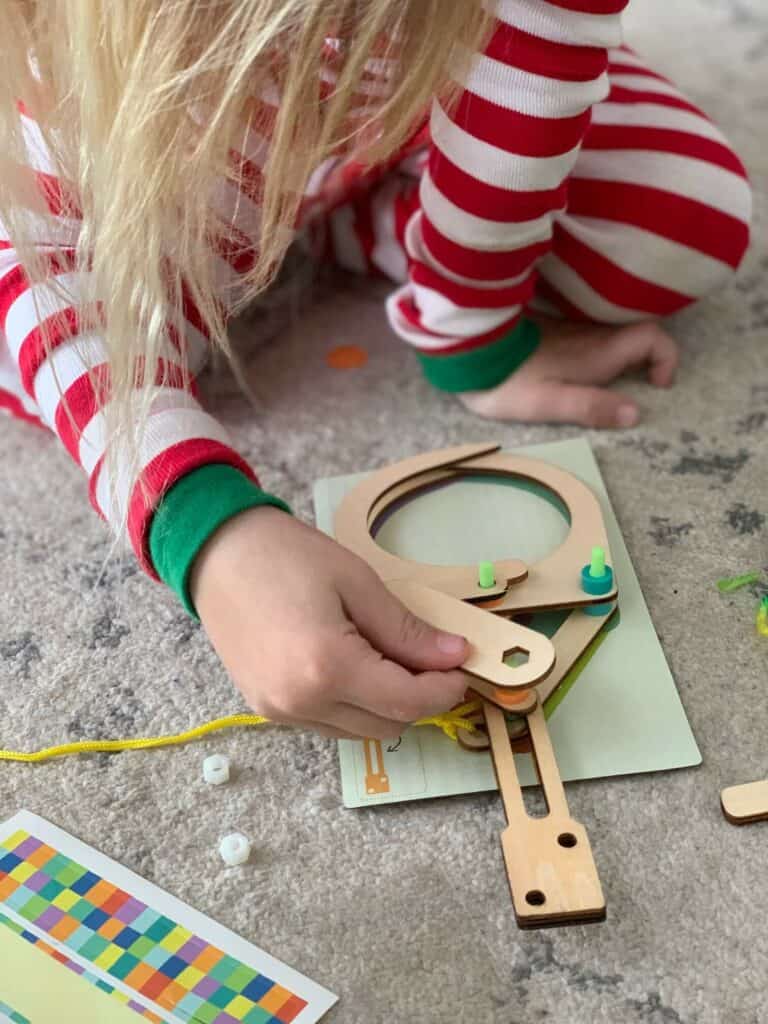 What is KiwiCo?
KiwiCo is a monthly subscription box for science and art projects for kids from baby to high school or older. It's super popular amongst homeschoolers, and is essentially no prep. You open the box and everything needed is there! Each crate has a recommended age. If you are ready to pick out a crate, click the KiwiCo image below and use code SCREENFREE for 40% off.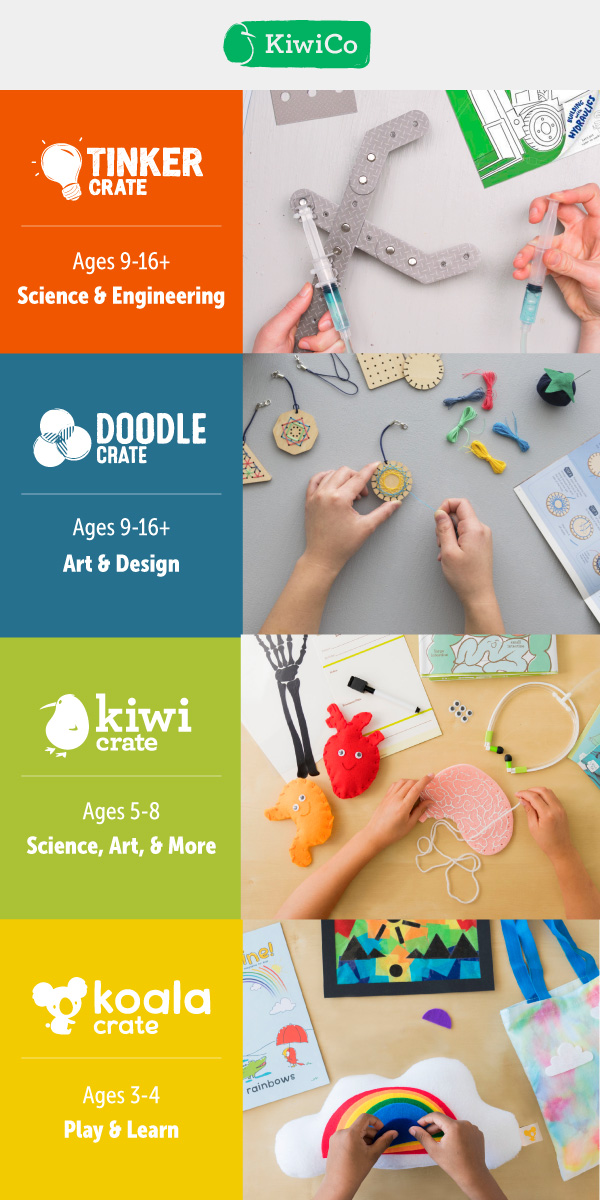 My honest review of KiwiCo Crates…the downsides
1. Your kids might start to think that the postman has mail for them
Getting mail can be so dang exciting…am I right?! Your kids may actually start checking for something with their name on it.
Sorry kids, gotta wait another 30 days. Or find a pen pal for in between…
2. You'll be forced to get off the couch so they'll stop begging you to help them with their crate
We all know it can be hard to get actual projects together for kids to create. When you order a crate, (especially if it's a surprise crate with their name on it!) you will not get much peace and quiet until it's opened and assembled!
I'm sure older kids can do their own crate, but for the Kiwi Crate (ages 5-8) with science, art, and more…they need your help.
3. Your house may soon overflow with projects your kids are really proud of
If you have a hard time tossing projects, watch out! Like any toy that does 1 thing, these get adored and played with for a week and then forgotten about. I'm a tosser, (or recycler if possible), so these don't clutter up our house too much over time.
The real joy of Kiwi Co Crates is creating something and learning. I'm not in it for quality toys…because it would not pass that expectation.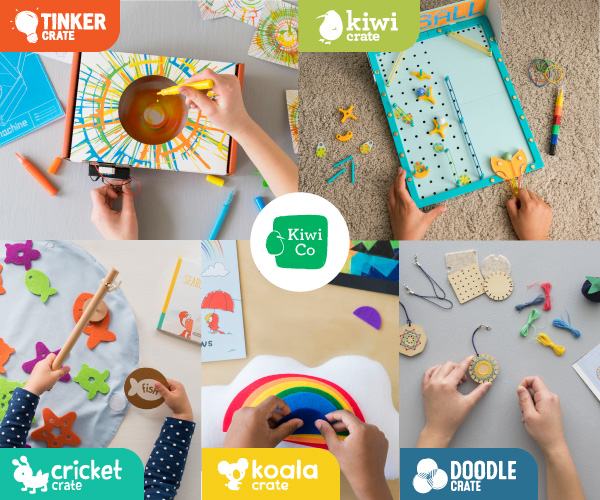 4. You'll find yourself floundering your free time looking for more Kiwi Crates and coupons to go with them
Yep. It's hard to beat that first promo code since it's basically made to get you to try these. But there's ALWAYS a promo code of some kind. Click the Kiwi Co image below for 30% off! (And surprise, for a limited time, use code SCREENFREE for 40% off)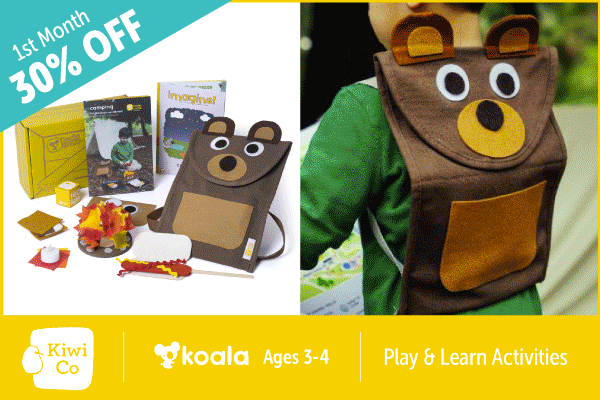 5. You may actually forget to cancel your subscription and then get another cool STEM kit
If it was a better price point per box, I'd be a lot happier with these kits.
I'm sure I'm not the only one who has forgotten to cancel a subscription from time to time. While you might have the best intentions to cancel after you get that huge discount on your first order, it's possible you'll forget.
The worst case situation is your bank account will be a little more sad and you will be forced to do one more fun project with your kids.
Ok, for real…what are the downsides of Kiwi Crates?
Yes, my kids get really excited to create these kits. Not a shocker. They have cool activities for them to build and assemble unlike anything I really put together at home for them. It takes zero planning. No Pinterest searching, and no supplies gathering.
But, since you probably want to know what the real downsides are, here's what I have found so far.
KiwiCo boxes are expensive
I guess this depends on your budget. For me, it's not something I can do every month. It's $20 per crate per kid plus tax and (free ship). You can get it cheaper if you use a 1 month subscription promo code, or if you pay in advance for 3, 6, or 12 months. Unfortunately, I've found it hard to find promo codes for customers who are not new.
The very best price is to sign up for 12 months ($204 plus tax) which comes out to $17 plus tax per box. That's $155 cheaper than buying it one month at a time.
Money Saving Tip: Sign up for Rakuten (used to be Ebates) and you can save another 7.5% on your order in cash back. Here's how I've saved hundreds online with Rakuten on things I'm already buying.
The projects can be flimsy
I would say the purpose and benefit of each crate is to build and discover. After that, these won't last super long. I don't expect them to! If you see value in the process of creating something, not just to keep it, then these are great! If you would rather spend $20 on something you can keep to play with long term…this is not your box.
These fill a purpose to teach my 6 year old to follow directions (similar to building a small lego set). He can compare the pictures step by step to what he has in his hands, and learn how things are put together.
The Koala Crate for 2-4 year olds are not worth the money
Save your money, and go buy $20 worth of crafts and paint at the dollar store or a Melissa and Doug toy.
Did my 2 & 4 year old love playing doctor with the Koala crate with doctor's bag, wooden stethoscope, and stickers? Yes. Did my two year old break it on day 1? Yes. Was it worth paying $20 for? No.
We don't spend much money on toys and books, and I didn't see more than 1 day of creative play come from this doctor's kit box. We buy fewer quality toys and utilize the library for books, so this crate isn't really filling a need in our home.
There's no discount for adding additional kids
My last suggestion for KiwiCo is to create some kind of incentive for families with multiple kids. Most homeschool families are looking to buy for more than one kid each time, but at $20 a box it would be nice to see a discount.
I have ordered one box for our kids to share. It's still productive, they take turns alternating who does what, and share playing with the finished project. However, if you can afford it, it would be more fun for each kid to have their own box.
Which KiwiCo box should you order if you have two kids close in age?
I would choose different crates if you can. My first order, I got my oldest two the "Kiwi Crate" thinking they may get totally random and different age appropriate STEM projects. I didn't realize that each month they send the same project to all kids based on what crate you order, so we got two identical STEM projects.
Had I read this first, I would have picked two different boxes for them so we could build a variety of things. If your kids would not share a project though, or fight over who got which one, it may be best to order two of the same boxes if they are close in age like mine.
The next month I ordered the Atlas Crate for ages 6-11. It focuses on art and geography. The first Atlas crate comes with a globe to put together and an adventure book to assemble and decorate. All future Atlas crates will focus on a country with a craft to go along.
How to get a Kiwi Co Crate without a subscription
If you are not into the subscription idea, or are afraid you will forget to cancel, you can buy go look through all of their past boxes still available and pick one. Each kit sells for a different price when bought through their "store". I bought a one time box for $25 instead of $20 like the subscription. It gives you complete control over what you get! But, I had a coupon code which brought it down to about half.
Tip: I cancelled my subscription after receiving a box, and put my reason as "doesn't fit my budget". They gave me an instant $10 to spend on their site. That's what I used to buy an individual box from their store.
Do I recommend KiwiCo for homeschoolers?
I had to be real about the negative side of these subscription boxes. But yes, I'd recommend for older kids 4 and up! I enjoyed working on these with my kids…at a moment when I had enough patience to start a project.
Even with the downsides I've mentioned, I think KiwiCo and similar companies fill a huge need here. Each project takes spending quality time together, and learning age appropriate art, science, or tech.
What came in our Kiwi Crate?
Everything needed to make this mechanical claw came in here. Directions were clear, and easy to follow. Parental help will be needed at this age though! We also learned a "life skill"…how to make pompoms from yarn! I've always wanted to know how.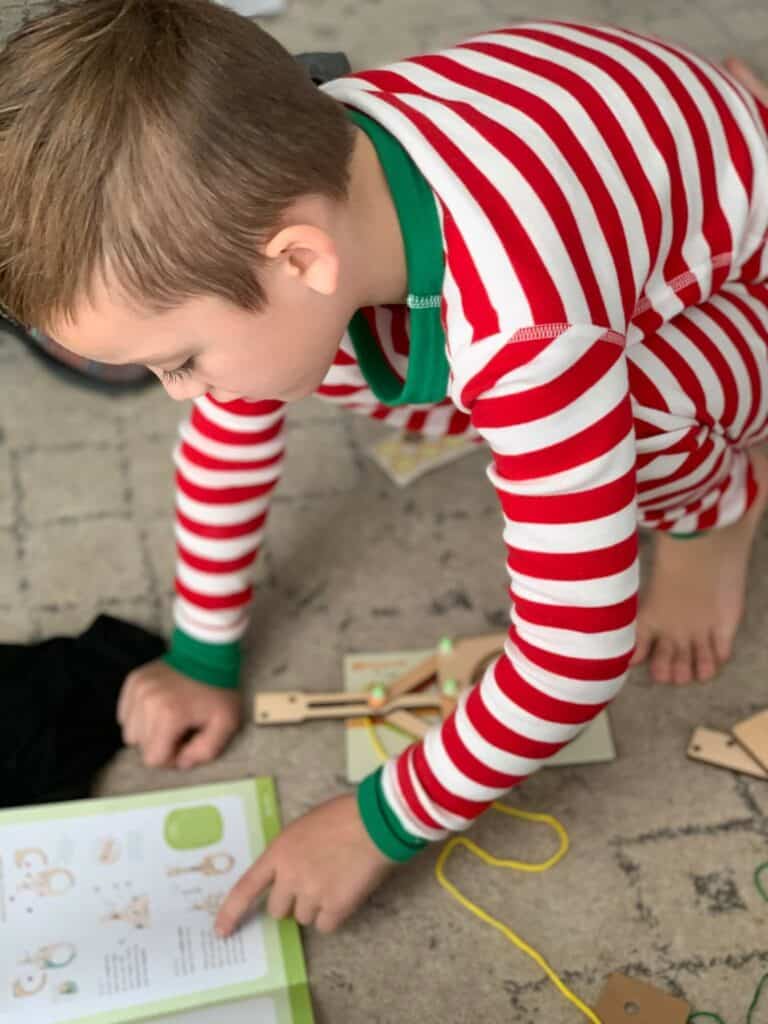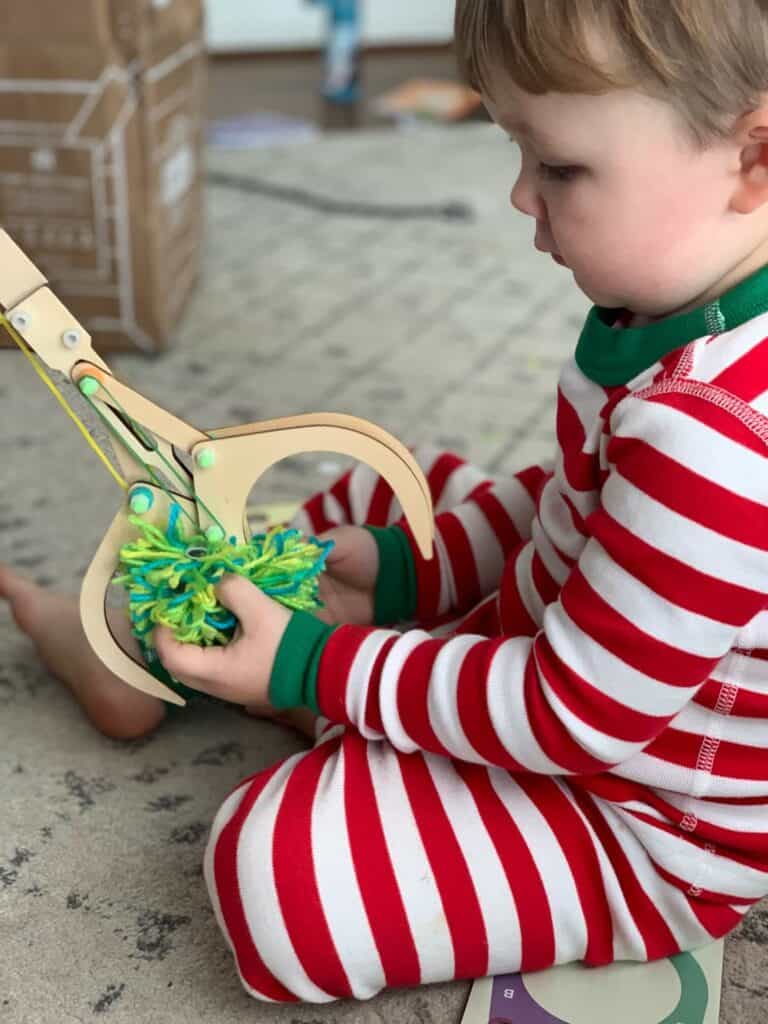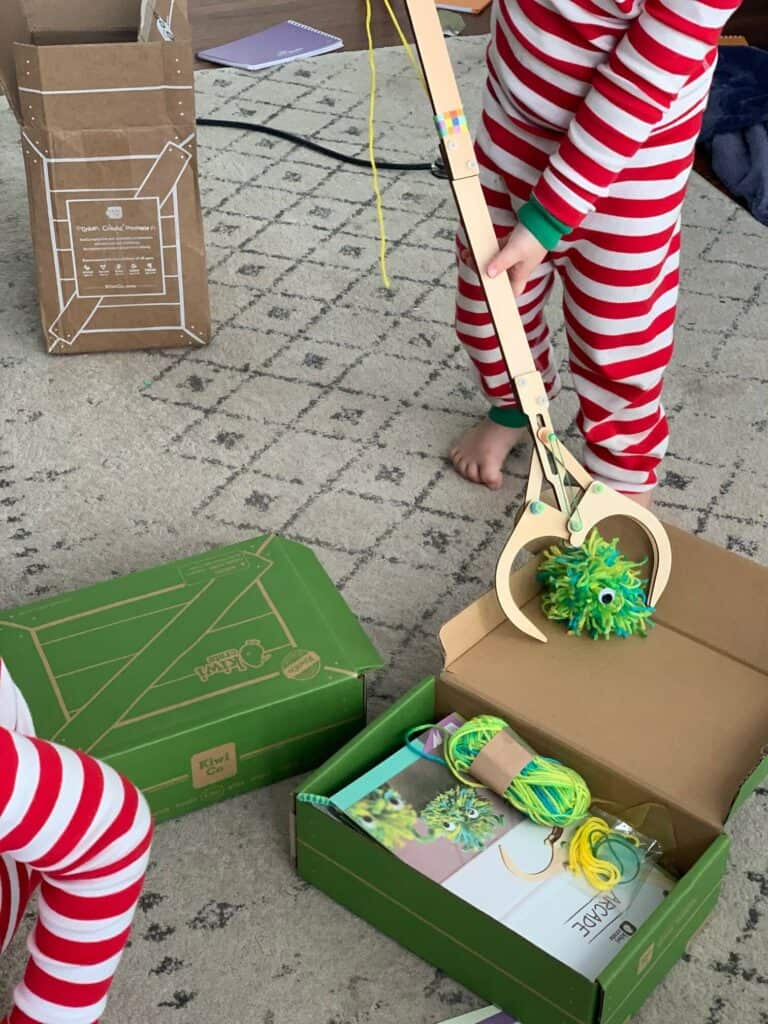 In addition to the craft supplies, there was a booklet that came with another free craft project that involved cutting the box.
A third activity involved how to set up an arcade using the claw and some other paper cut outs that were included! My son LOVED this! He spent hours (literally) cutting and taping his new arcade and finding other things around the house that could go in an arcade. His creative brain went nuts.
So what do you think? Would this be something you'd like to try? Scroll down to get the 40% off promo code!

Click the photo below to get your first crate 40% off with code SCREENFREE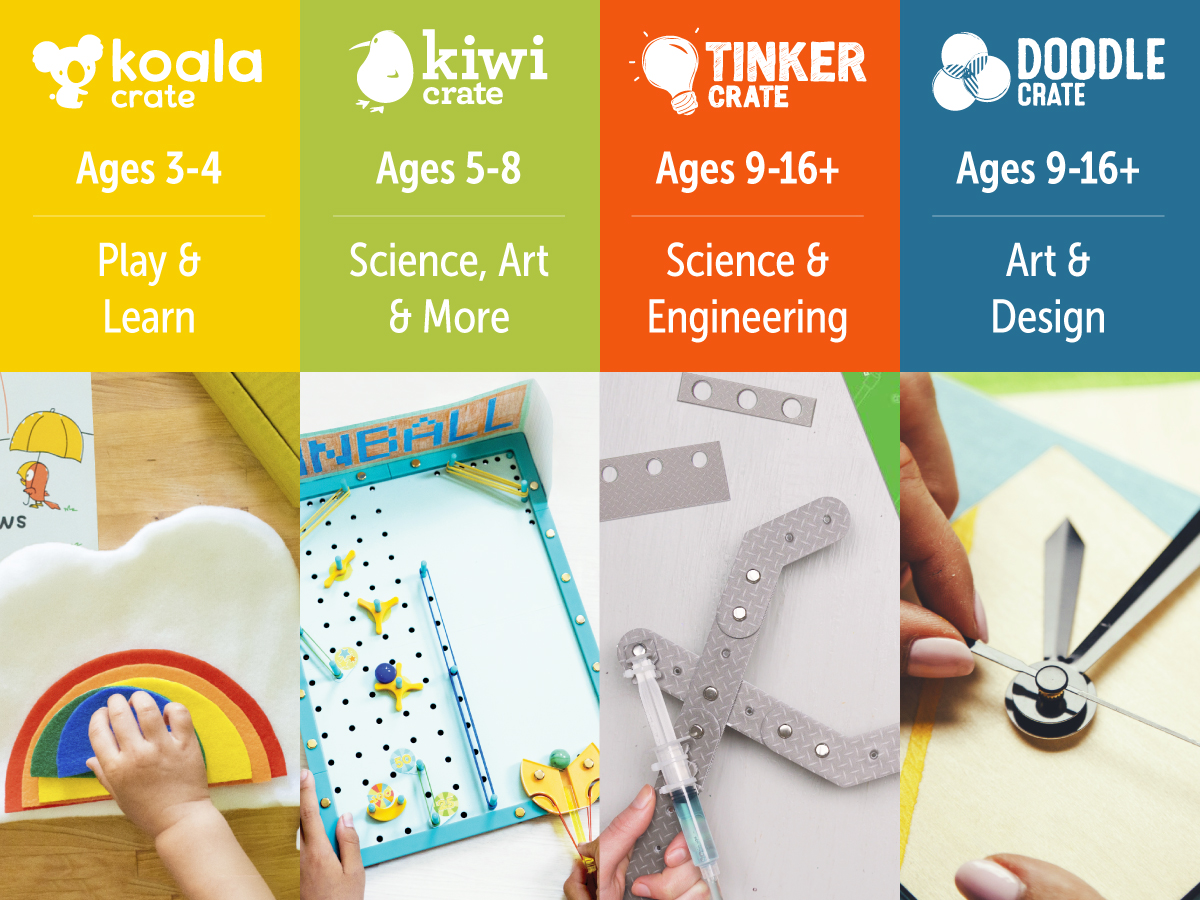 Homeschool posts you may enjoy
How to homeschool preschool: Getting started
Pros and cons of homeschooling: How to know if it's right for you
Our relaxed kindergarten homeschool schedule & curriculum
Busy Toddler's Playing Preschool curriculum review