This past week I did something I never thought I would be doing! My kids and I learned how to make a stop motion video using Goldfish crackers and toys we had around the house. It was actually way more fun than I thought it would be and I've always wondered how to do it! I'm going to show you the video, as well as some tips for making your own smile worthy Goldfish Tale stop-motion video using Goldfish crackers.
Posts you may also love:
How to make a stop motion video using Goldfish crackers
Download a stop motion app
You will want to download a free app. I used one called "Stop Motion" that has a little picture of a video recorder with a blue backdrop on the app picture. This will allow you to take all the photos in the app, speed it up to look like a video, and even voice record over the top.
Create a scene
Now for the fun part! Imagine what your Goldfish crackers will be doing, and get supplies around the house. You will need a backdrop, which you can make out of a piece of paper, and some things to be used as the ground. Here is a snapshot of the scenery we created. I would definitely have some clay around to make the Goldfish crackers or scenery items stand up and sort of stick to things. It gives them the appearance they are walking on their own. I also think things with a texture like the dirt make it look a lot more real and fun!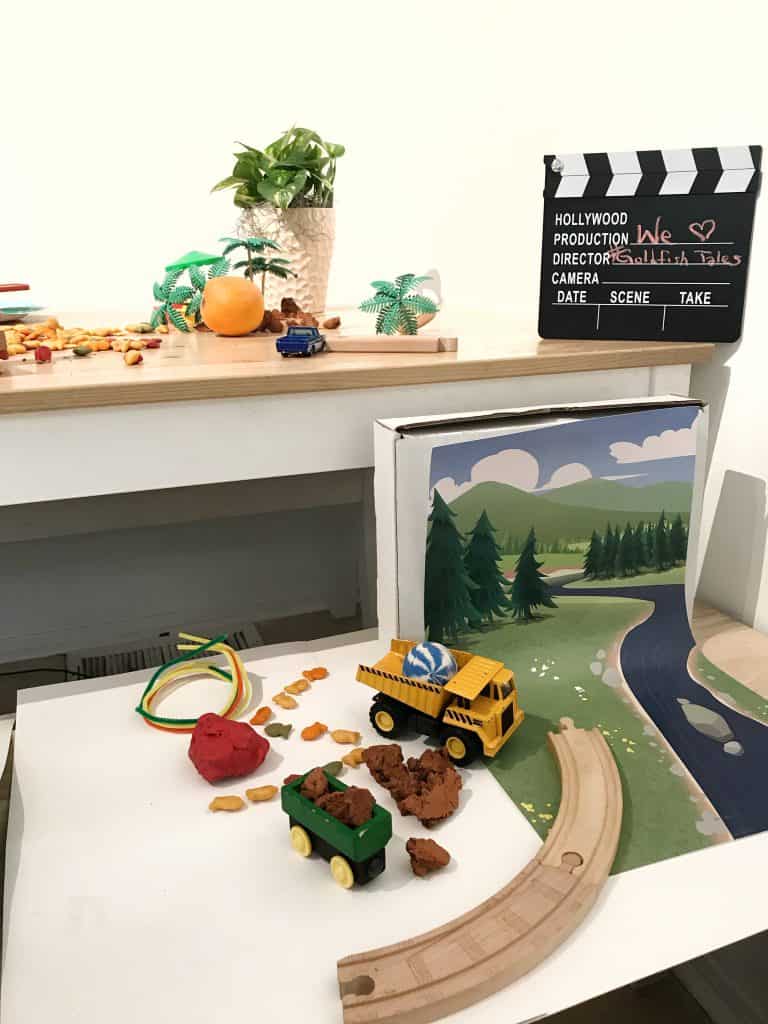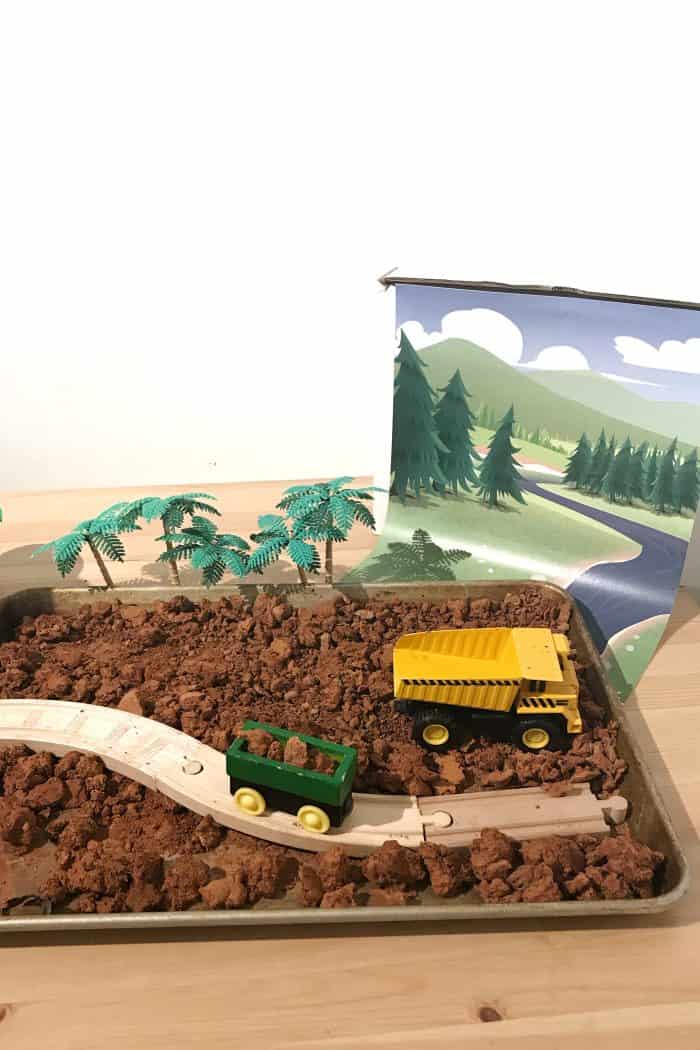 How many photos does it take to make a stop motion video?
I took a little over 200 photos for this short 37-second video! But I promise it goes kind of fast. And with little kids, I just couldn't be a perfectionist. To make it work, my 4.5-year-old got to mold the clay and set up the background a bit. But when it came to actually moving everything a tiny bit each time, I had to do that.
What worked really well was letting my 4.5 year old press the phone camera every time I told him to after I moved the figures each time. He's still a bit young to know how to make things move slowly and evenly each time, so I did that part.
Need any special equipment?
I used a short phone tripod to keep it still, but anything that you have to keep your tablet or phone totally still would work.
Also, you will want to grab a bag of Goldfish crackers for your set. We love that they are always baked with real cheddar cheese, with no artificial flavors or preservatives. And the Colors crackers are sourced from plants!
That's it!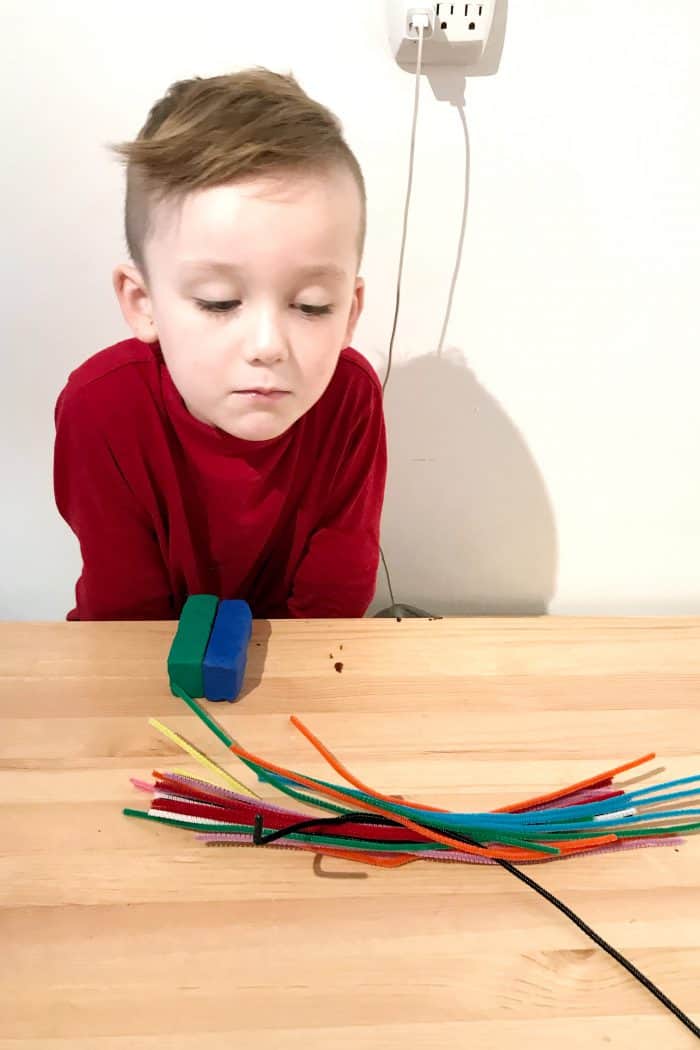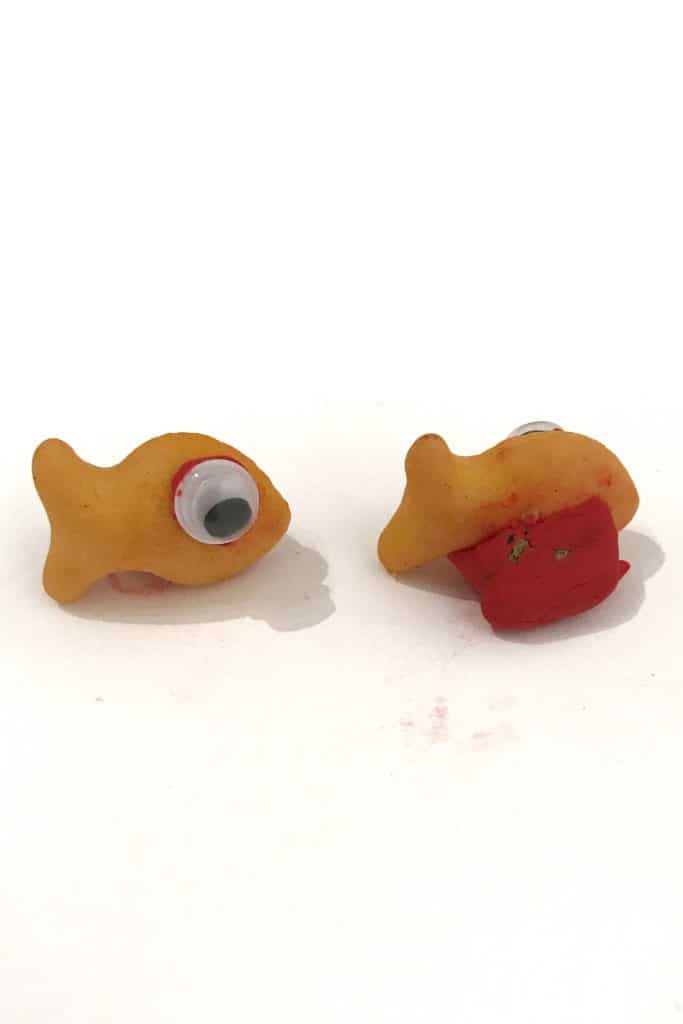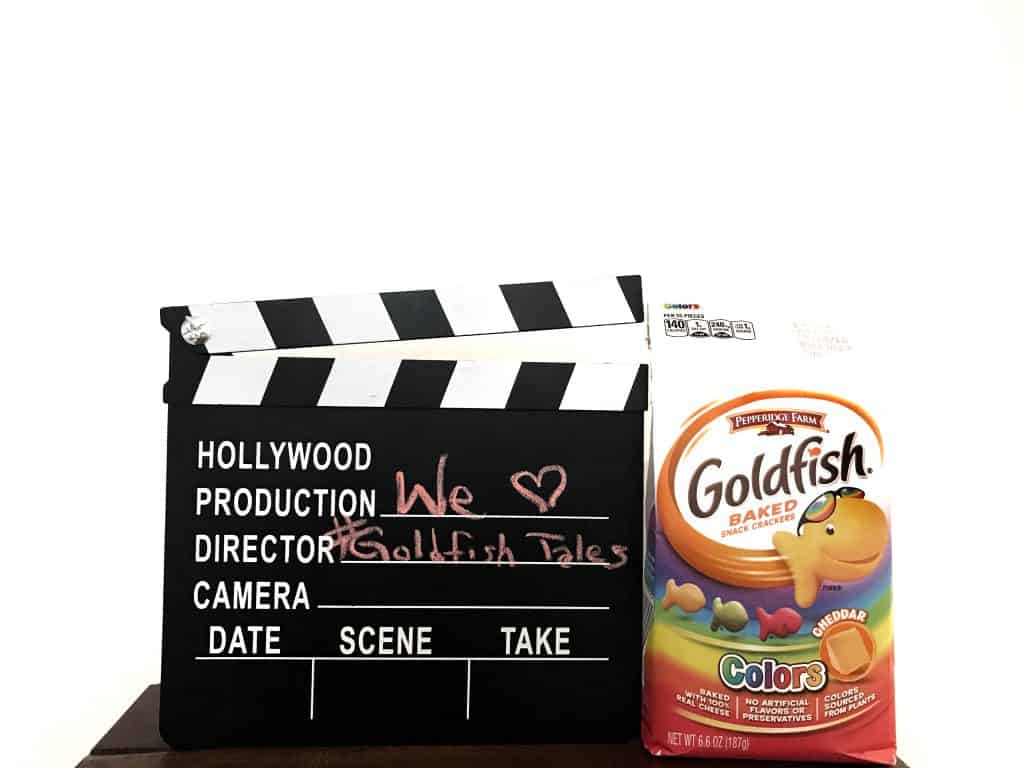 SaveSave
SaveSave
SaveSave
SaveSave
SaveSave
SaveSave
SaveSave
SaveSave
SaveSave
SaveSave
SaveSave
SaveSave
SaveSave
SaveSave