One thing you don't NEED is a binding machine. But I'll admit it's been so easy to bind homeschool curriculum with the ProClick, and having it has been nice! I can quickly create smaller books for our homeschool without leaving the house. I've bound a lot of our homeschool curriculum with this, and want to share the good and the bad things about this model.
You can check out our other homeschool supplies here.
If you are just wanting to bind a thing or two, skip the binding machine and send it to Office Depot or the Homeschool Printing Company.
However, if you think you'll be printing curriculum often and want an easy way to bind your homeschool curriculum same day…read on!
Also, watch the video at the end if you want to see how simple it was to punch and bind a small 50 page booklet.
Why I bought a binding machine
Up until our 3rd year homeschooling, I didn't need a binding machine.
I had a few projects bound by the Homeschool Printing Company, including Playing Preschool by Busy Toddler. It was cheap to do it that way, and I didn't mind the 2-4 week wait in the mail.
However when we started using Brave Writer for our language arts this year, I had to print off new literature guides about once a month and wanted these bound. I printed using our Epson color printer, which is a very efficient ink saving printer if you are looking!
I didn't want to hole punch curriculum for a 3 ring binder anymore, (although that would do just fine).
So I began my search for binding machines for homeschoolers. While I'm happy with the Swingline ProClick, it's not the best choice if you want the cheapest option, or if you want to bind really thick books that are hundreds of pages.
I'll explain more in a minute.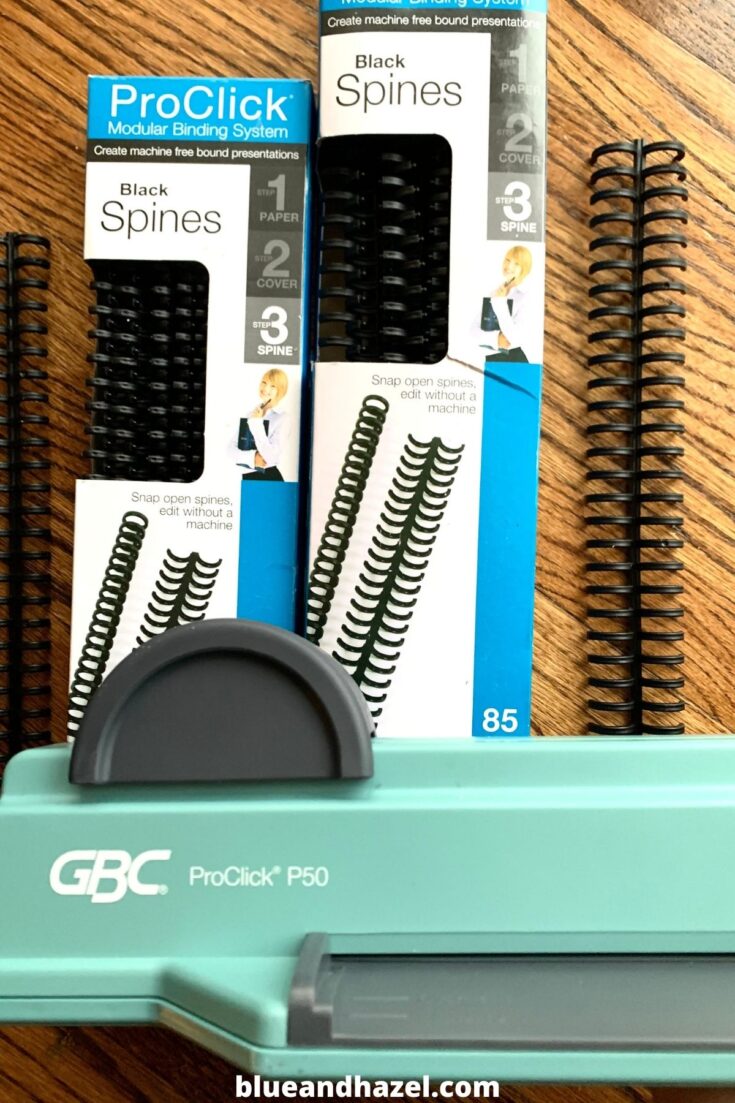 How much does a home binding machine cost?
Binding machines run from around $60-$100, plus the spines.
I was VERY tempted to get a less expensive version like this with the big claws and pull down handle.
This model punches 15 pages at once and binds up to 150 pages, where as the Swingline Proclick punches through just 6 pages at a time, costs nearly double, and you must buy different size spines for larger books.
So why did I go with the Proclick?
Why I chose the Swingline Proclick to bind our homeschool curriculum
I chose the Swingline Proclick because of it's slim design for storage and it looked easy to use. It takes up almost no space compared to all the others.
I've used mine for many homeschool books, and am very happy with it!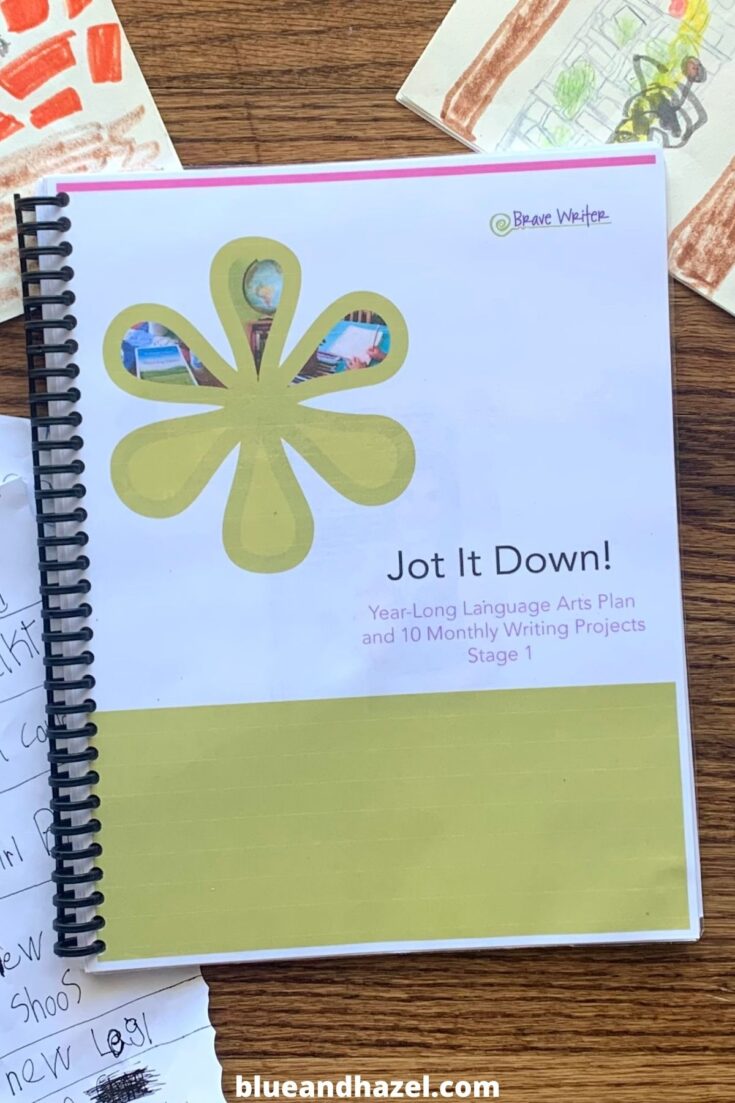 How many pages can it punch at once?
The Proclick advertised that it can do up to 6 pieces of paper at once. Most other binding machines can do 10 or more.
I have tried doing 6 with the standard 20 lb paper and found it will punch 6 pieces, but that 5 is much easier!
If you buy thicker paper, it won't punch 6 pages at a time
However, I like to buy 24lb paper for double sided printing since it's just a tad thicker and helps me not see ink on the other side. With the 24 lb paper, I can really only punch about 4 pages per slide.
If you try to do too many, it becomes very hard to pull down the black handle part.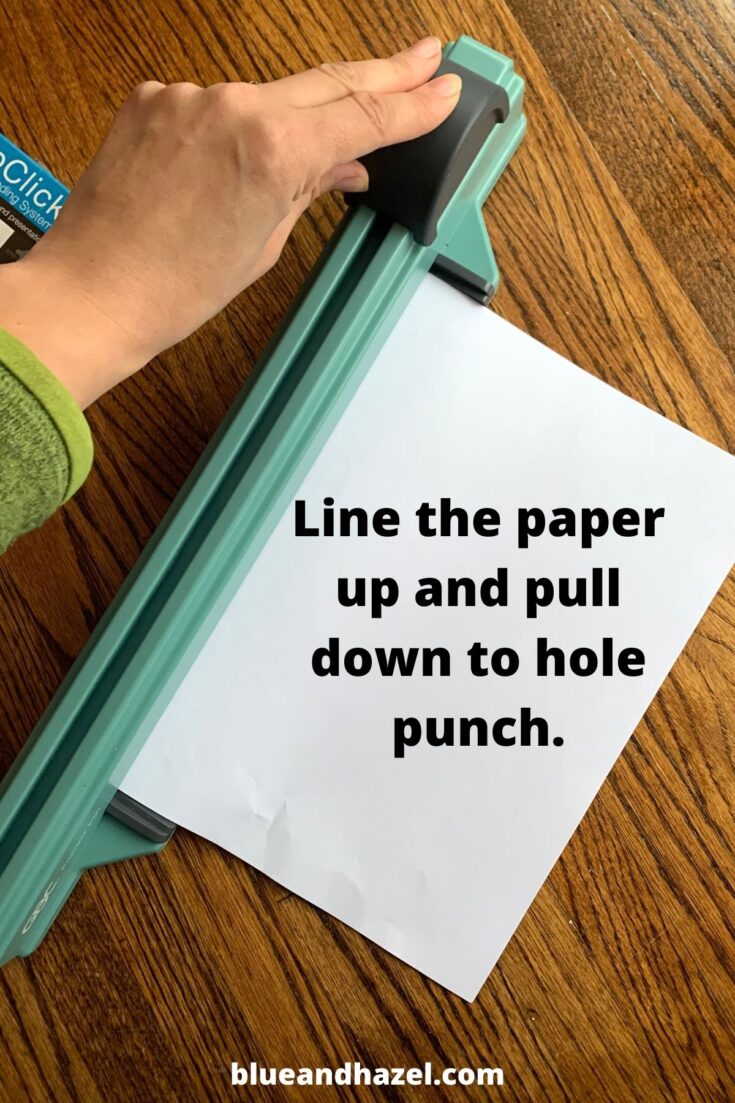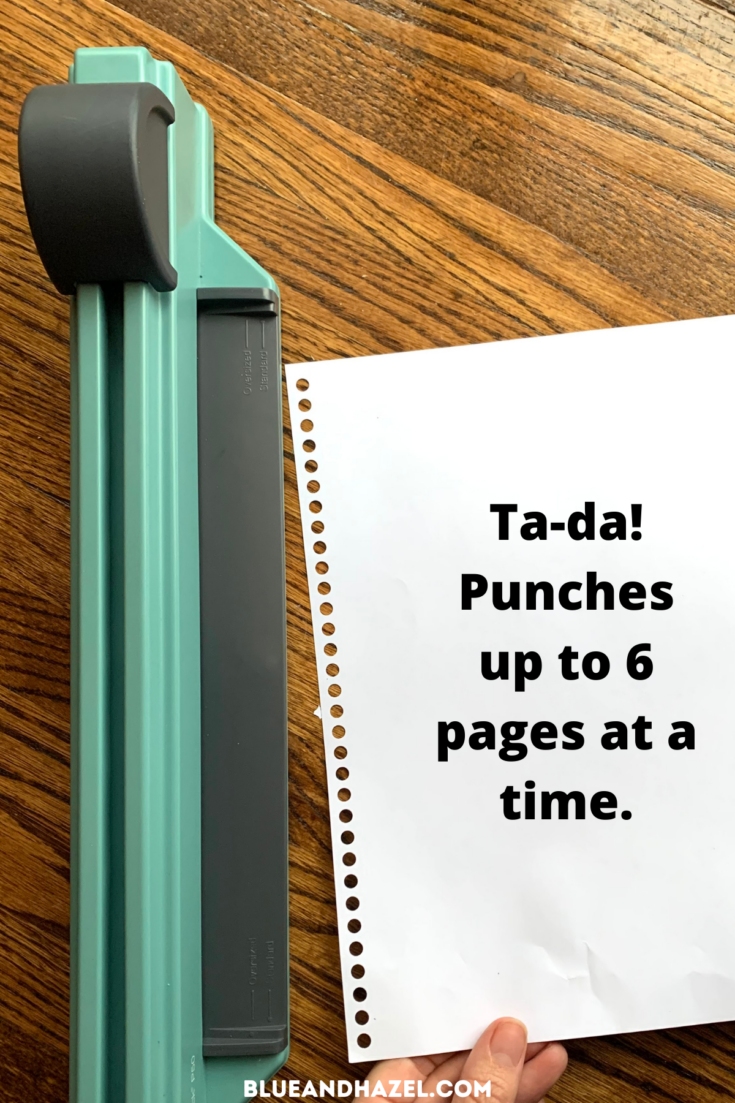 The Proclick spines come in 3 sizes
The Proclick has a unique open and close type spine. You add the punched out pages to the spines by hand, rather than having the machine do it for you.
That's why you don't see any spikes on the simple Proclick machine. It literally just punches holes.
Sadly you don't get any spines when you buy the ProClick. Many other binding machines give you a few spines with your purchase, but not this one. Sad!
I wish there was a variety pack of spines available with different sizes. But there isn't so I bought the 85 page capacity spines in a 25 pack and the 45 page capacity spines that comes in a 25 pack.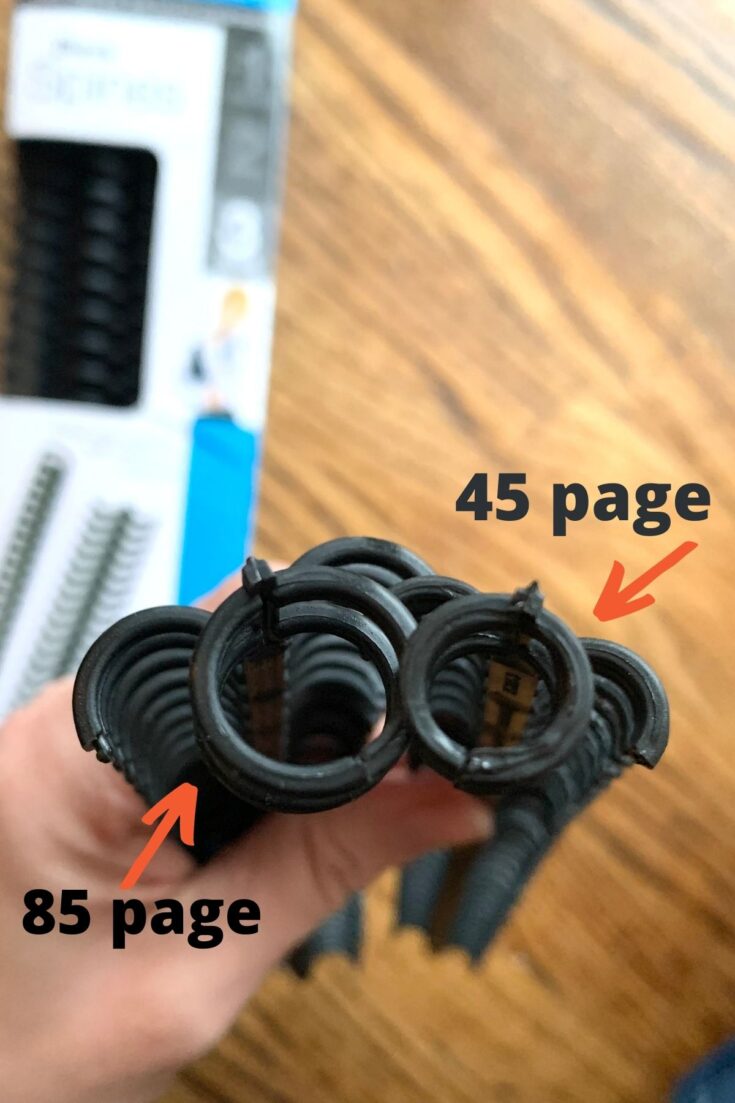 The largest size (110 page capacity) only comes in a 100 pack and it's super expensive! It's the size I'd need to bind things like our Playing Preschool curriculum, Exploring Nature With Children, and even the Writers Jungle I got from Brave Writer.
I opted not to buy the 110 page spines and instead split one of our homeschool books into 2 smaller booklets.
Can you reuse the Proclick spines?
The spines click together by hand or with the included tool.
They also can be undone and reused! If you want to do a smaller booklet, the spines are easy to cut too.
The one thing I'd warn you of though is that they are hard to pull just one out of the box because they are nestled in there and have the spikes open.
Watch me bind a 50 page homeschool book