One of the questions we had going from 2 to 3 kids was if we would have to upgrade from our old school 90's car to a minivan. Obviously a bigger car would be ideal.  But honestly we didn't want to buy a different one 3 months before moving across the country. So we set out on the quest to see what car seat combo we would need to safely fit three.  One of the more affordable car seats we found was with Graco.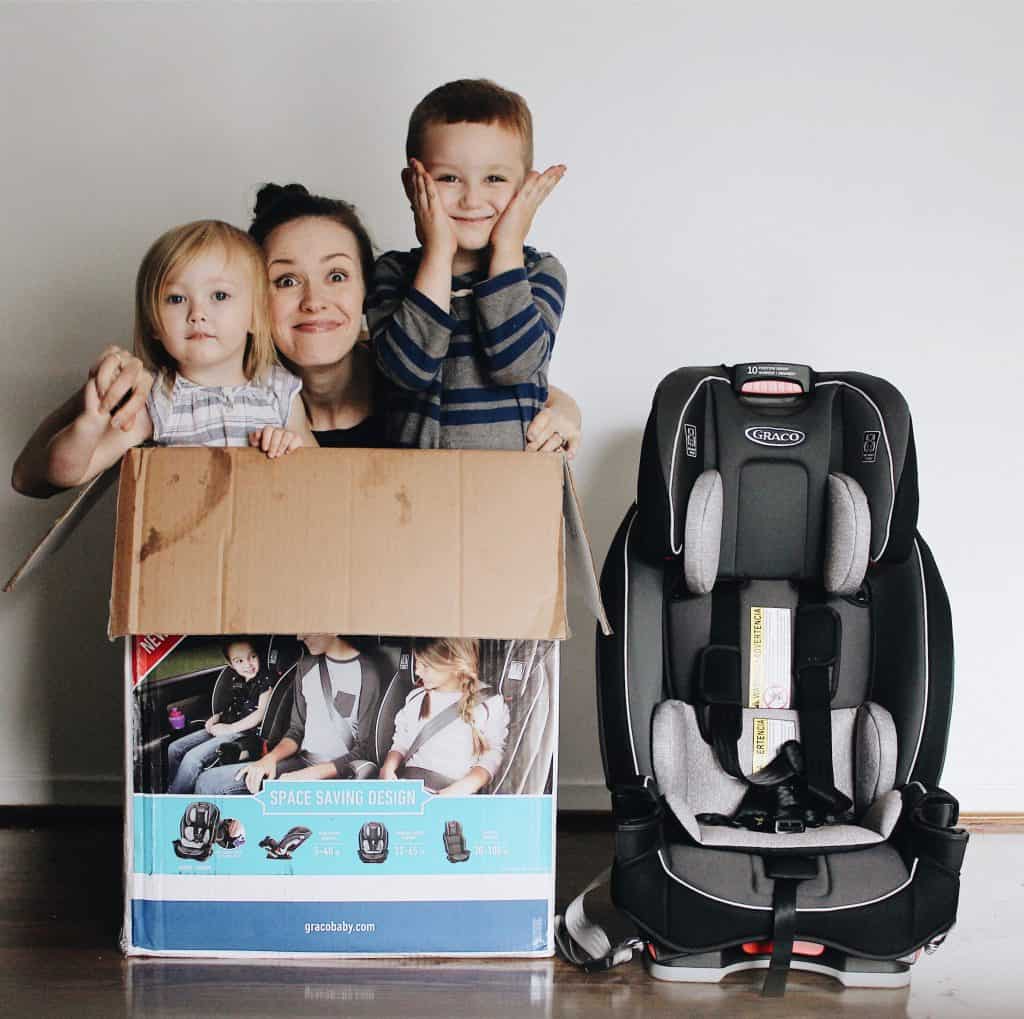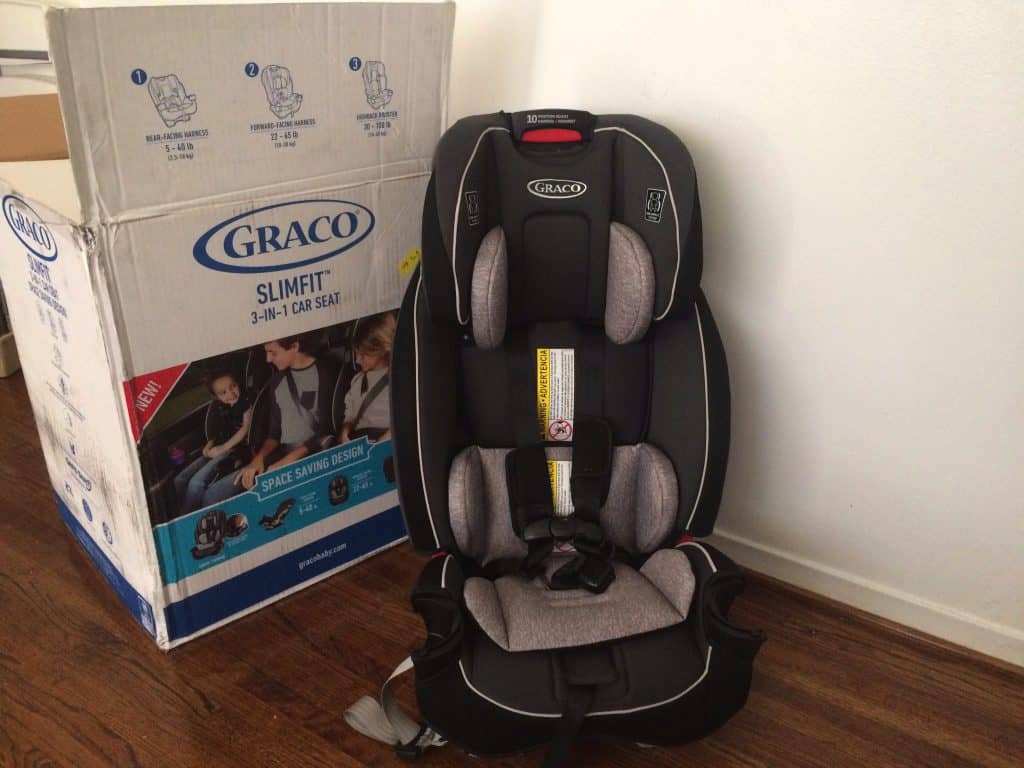 This post contains affiliate links.
Graco had a slim car seat option, coming in at just 16.25 inches wide with the cupholders closed! And it was one of their more economical ones!  By rotating the cup holder in, the whole seat becomes 10% slimmer.  We could hypothetically use their Slimfit All in One convertible car seat for any of our 3 kids since it is front or rear seat facing and good from 5-100 lbs!
With three kids in the back of a car I put Nigel in the middle since his legs are the longest. Laila gets another convertible car seat. Desmond uses a slim infant seat with base.
For our new baby we had a Cybex Aton 2 which is a 17.25 inches wide but honestly WAY heavy.  It was narrow enough to fit in our car in combo with two convertible car seats, but I wouldn't buy it again.
Even better all of the Graco car seats can be ordered with free two-day shipping from Walmart. I could avoid lugging that through the store and into my trunk with three kids.
I am very happy with the quality Graco stands up to and functionality of this car seat.  It's very cushiony which is the part Nigel notices.  The fact that this car seat could last up to 100 lbs as it later can be turned into a booster makes the $200 price point extremely affordable compared to other Graco options.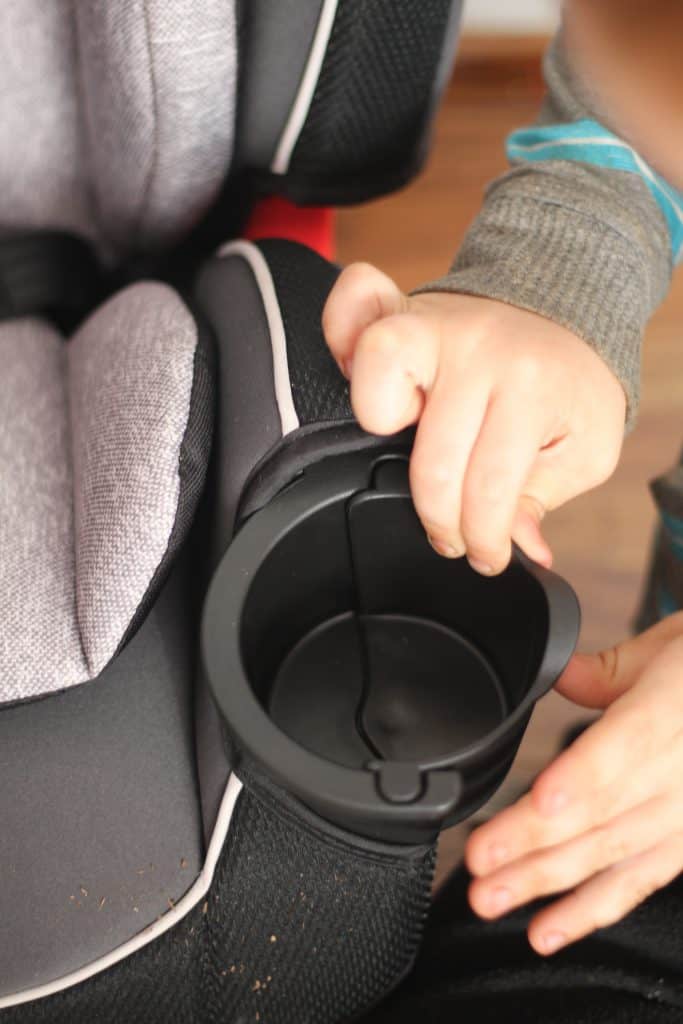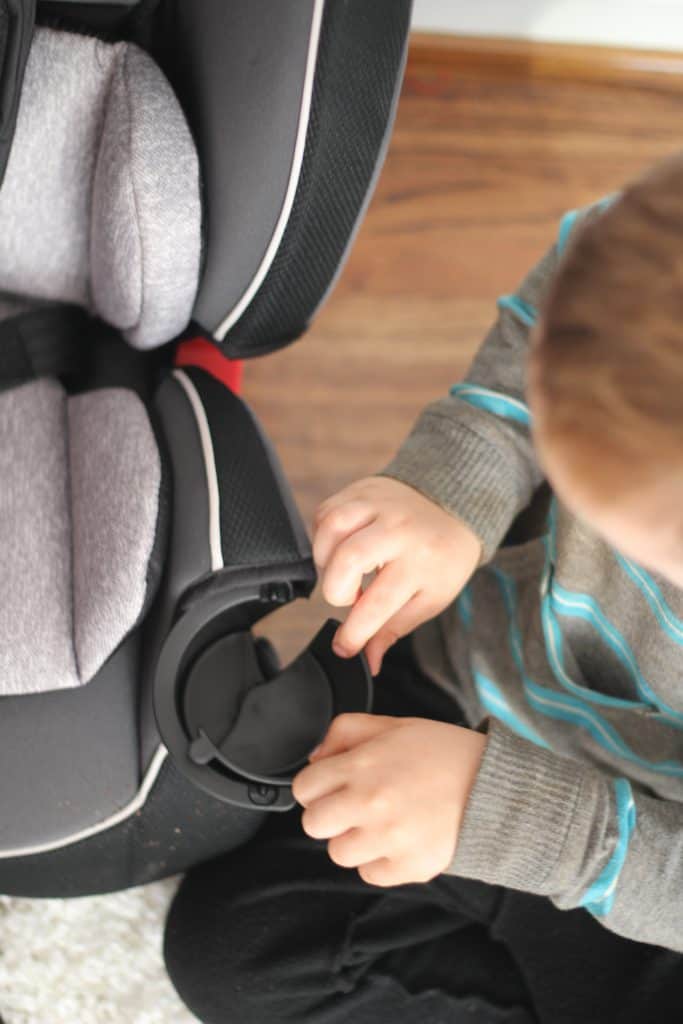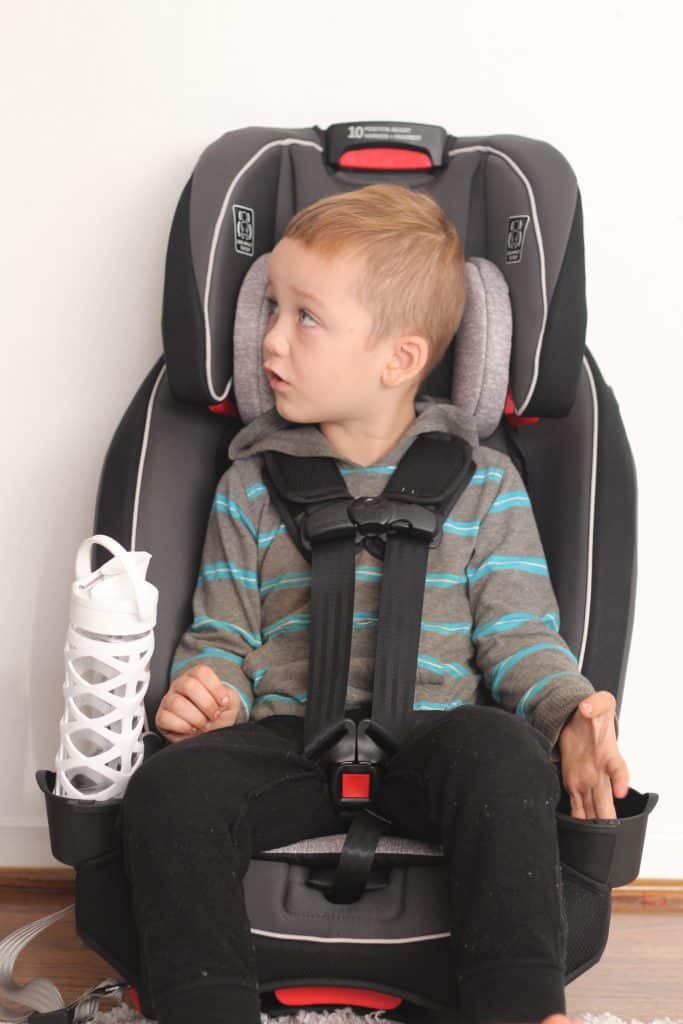 SaveSave
SaveSave
SaveSave
SaveSave