Thank you Maxi-Cosi for sponsoring this post. Keep your little adventurers comfy, safe & stylish with the Maxi-Cosi Magellan 5-in-1 car seat!
The Maxi-Cosi Magellan 5-in-1 Convertible Car Seat is our newest car seat and the most luxurious one we have had for sure! Before becoming a mom, I had no idea how many different car seats we would try out having three kids. I love taking them on small adventures, and with this car seat, I know they are safe, comfortable, and they can grow with it from birth to 10 years. Plus, now that my oldest can buckle himself in (hallelujah), going places is not so hard. So adventures, here we come!
Going to the Zoo in our Maxi-Cosi Magellan 5-in-1 Convertible Car Seat
The real question is which one of my kiddos was going to get to ride in the new car seat? They all wanted to give it a whirl. My one-year-old won. Prior to this, we had three of the most narrow car seats you can find to fit in the back of a 5 seater car, but since we upgraded to a minivan, I'm more than happy to swap out his bare-bones car seat for our Maxi-Cosi!
Now that we are a two car family, I'm soaking up being able to go on adventures with my kids. I LOVE it! We are so lucky to live near a zoo so that's our go-to spot. My son loves to feed the animals, and this hilarious grandma-type lady lets him toss sweet potatoes to the elephants if we get there early enough.
Going to the zoo alone with three small kids can give my anxiety a big whirl (like I'm thinking about little things that can go wrong before we even leave), but I'm not anxious about my kids being safe on the way. I know that we have one of the safest car seats on the market to help protect them in case of an accident. That's all that's in my control, besides being a safe driver.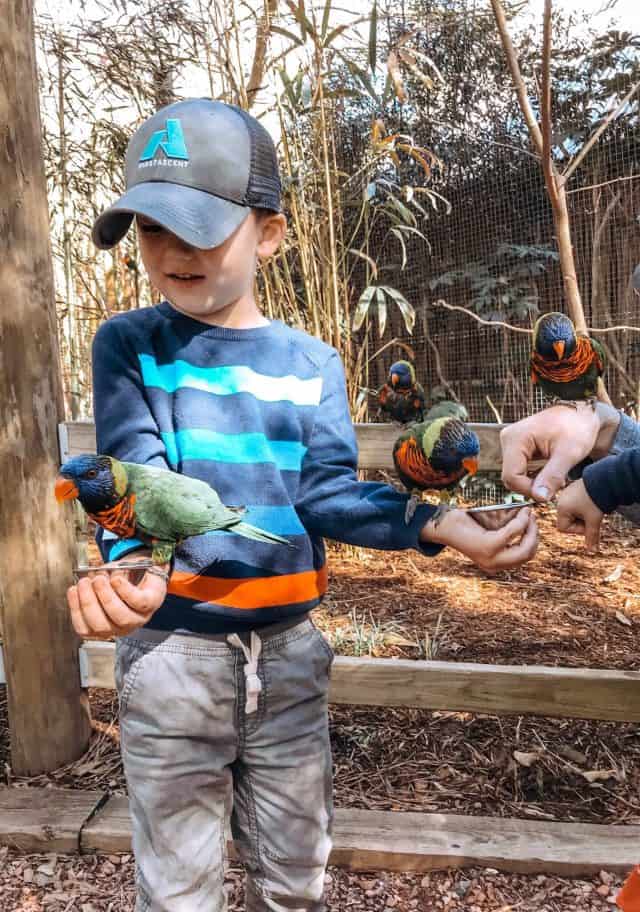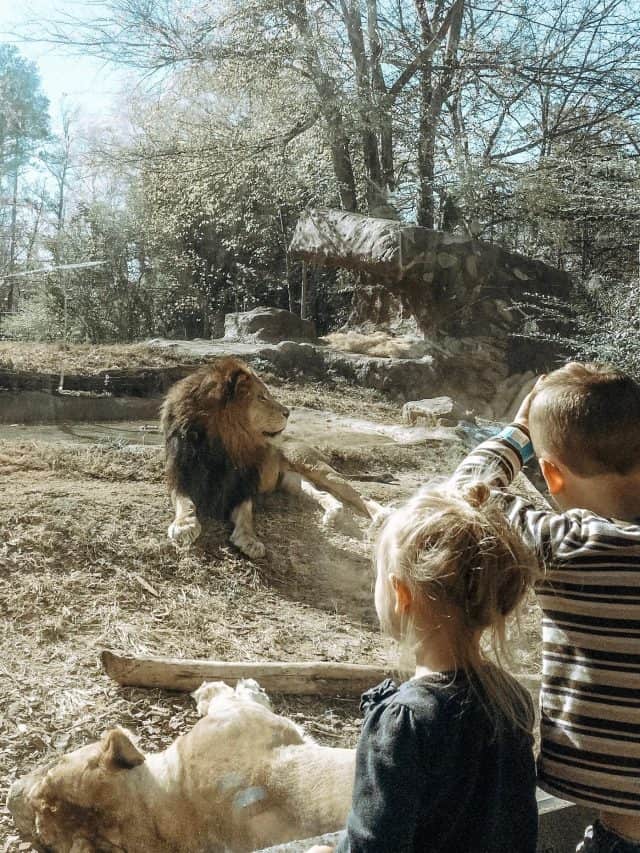 Features of the new Maxi-Cosi Magellan 5-in-1 Convertible Car Seat
Can be used from birth to 10 years (5lbs-120lbs)!
I'm loving that we can use this one car seat for my one-year-old and not buy another one for him, ever! While I did really enjoy an infant carrier during the first few months (so I didn't have to pick up my baby while doing errands), this car seat is made to safely carry an infant! Maxi-Cosi offers those as well. Here are your options depending on your child's weight and size:
Baby Rear-Facing: 5-22lbs
Toddler Rear Facing: 22-40lbs
Toddler Forward Facing: 22-65lbs
Child Forward-Facing: 40-65lbs
Belt Positioning Booster: 40-120lbs
It can be adjusted to fit all three of my kids ages 1, 3, and almost 5.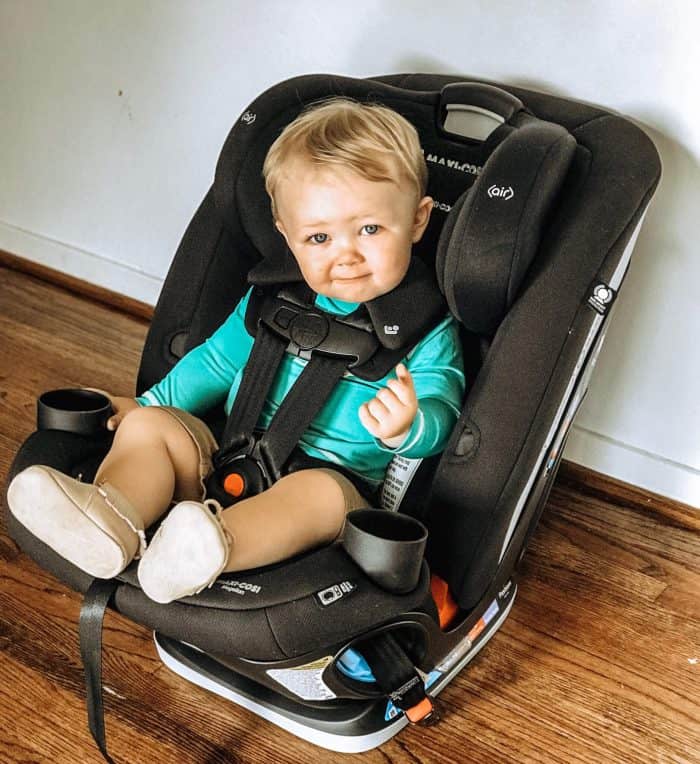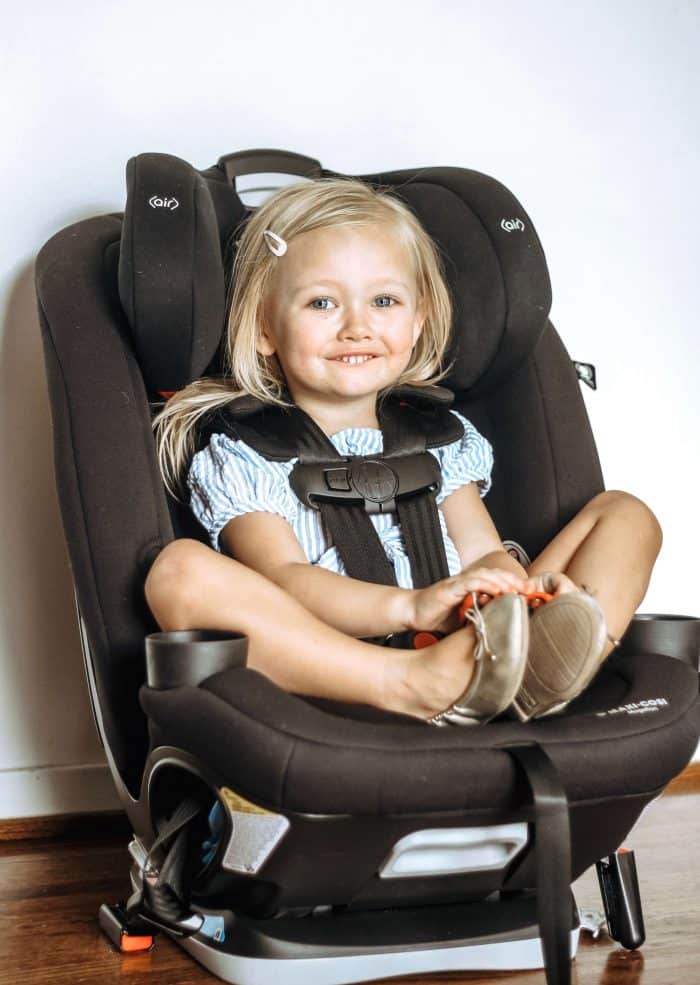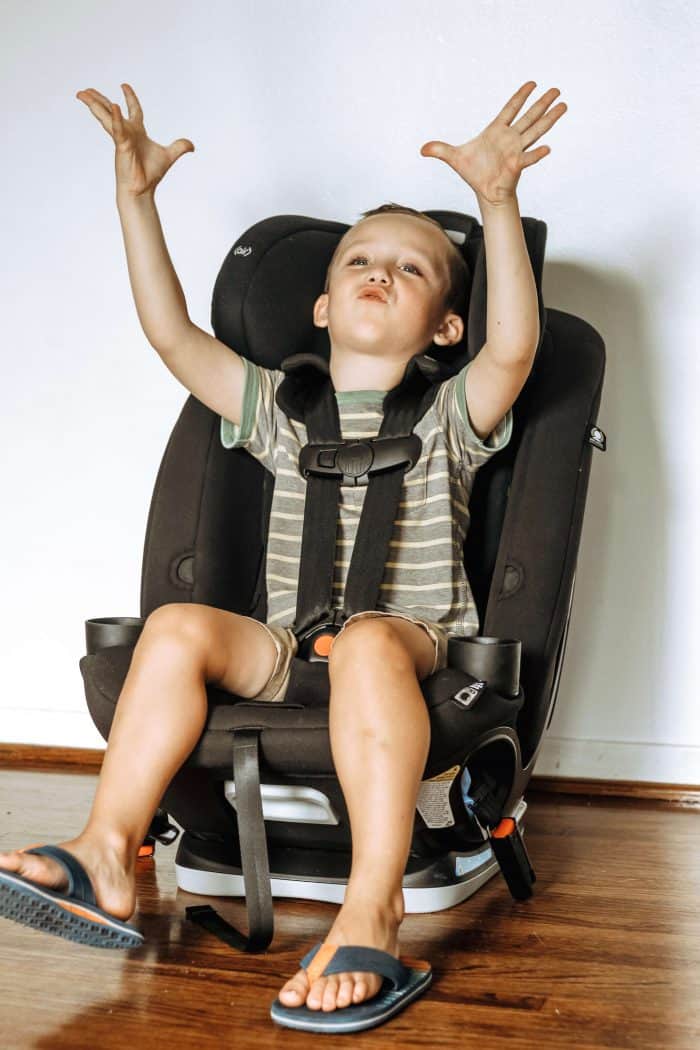 It's important to remember that this car seat is heavy duty! I'm a pretty tiny person and needed my hubs to carry it down the stairs to our car. It's not one that you will want to pop in and out all the time. It's a 'keep in one car' kind of car seat!
Machine Washable and Dryer Safe Fabric
This is HUGE to me! I can't tell you how nice it will be to slip off the cover that inevitably gets dirt and sweat in it, and wash it. I wish all car seats did this. The premium fabric looks sleek, feels soft to the touch, and can be cleaned easily. We love the contemporary, timeless look of our new car seat!
In order to get the latch belt out, I had to take off part of the cover towards the bottom. I didn't have any issues taking it off and it was easy to pull back over the plastic car seat.
Dishwasher Safe Cup Holders
Both cupholders are removable and dishwasher safe (top rack only), btw! I did find out (after a little frustration) that the removable cup holders don't pull straight out. After pulling like a crazy woman and feeling a little defeated, I decided to read the manual. Now it's easy!
I first had to twist them, and then they popped right out so I could take off the car seat fabric.
This makes them so easy to clean. I can't tell you how many times I've thought about cleaning the sticky nasty who-knows-what-that-was in the cupholders of other brands only to leave it gross because I didn't come back with wipes or soapy water. That reminds me, my daughter's other car seat cup holders need cleaning. She says "mama there's yucky stuff in there"! Mom fail.
Patented Adjustable Side Impact Protection
The Magellan is the only convertible car seat with Maxi-Cosi's patented feature! This creates a customized fit for all growth stages and ensures maximum protection in the proper position.
7-Position Recline
This seat can go back pretty far for a comfortable long drive or can stay upright. I found the color-coded recline instructions near the car seat base easy to follow! Three of the positions are for rear-facing and it was easy to check that we were in the right position color (blue) after installation.
Also, reclining the seat was easy for me once I found out where to pull. I just pulled the latch toward the bottom of the car seat and rotated it where I wanted it till it clicked into place again. It really helped to familiarize myself with all the levers and holes because there are a lot of features! I may have read the entire handbook (not techy here, ok!). Now I'm a whiz with the Maxi-Cosi Magellan 5-in-1 Convertible Car Seat.
What colors does the Magellan 5-in-1 Convertible Car Seat come in?
Night Black
Midnight Slate
Blue Opal
Emerald Tide
Violet Caspia
Reasons I trust the Maxi-Cosi brand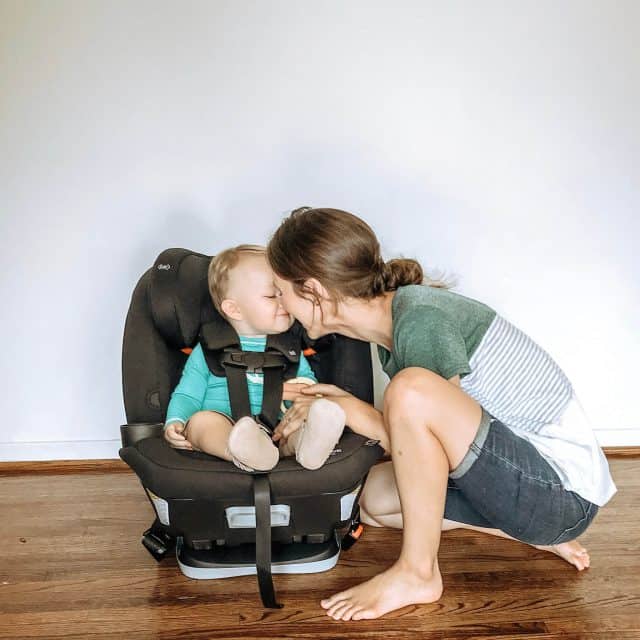 Maxi-Cosi is the top selling baby car seat brand worldwide. They are actually the leading brand in Europe. Since 1984 they have carried over 50 million babies home from the hospital over the last 30 years!
The other reason I trust our Maxi-Cosi Magellan 5-in-1 Convertible Car Seat is because of all the safety features. When I was unboxing this and reading the user manual it was obvious that every feature is there to keep my baby as safe as he can be. It's up to me to make sure I'm installing it correctly, as well as adjusting the height, straps, and car seat position as my baby grows so that all the features work how they are supposed to.
I was also impressed that there's a spot under the car seat to store the user manual! Brilliant. This will make it 10X easier to make sure I'm adjusting the seat properly in the future. The Maxi-Cosi Magellan 5-in-1 Convertible Car Seat retails for $349.99.
Which stores sell the Maxi-Cosi Magellan 5-1 Convertible Car Seat?
Amazon
Target.com
Buy Buy Baby
Nordstrom.com
Albee Baby
Click here to see more options from Maxi-Cosi!
Pin for later!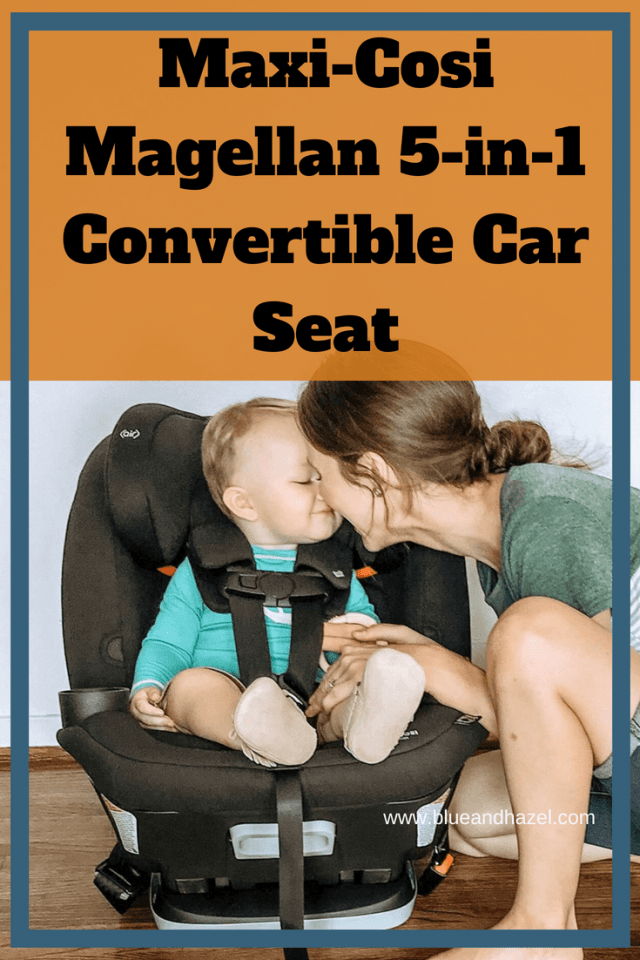 I was selected for this opportunity as a member of CLEVER and the content and opinions expressed here are all my own.