Thank you First Alert for sponsoring this post. Help protect your home and family with voice and location alarms from First Alert!
No one wants to imagine trying to escape a burning home with little kids. While you can't control if an accidental fire gets started at home, you can control if you have working smoke alarms. Did you know that 3 of every 5 home fire deaths resulted from fires in homes with no safety alarms? I've been reviewing fire safety tips for our home to ease up the anxiety and stress that comes from not having proper fire alarms or a family plan in place. With these tips, you should be able to make a fire safety plan for your family. To put it lightly, this is nothing to put on the back burner!
I'll admit I've taken the "It probably won't happen to me" mindset when it comes to changing out smoke alarm batteries. It's not smart or safe. Thankfully, I've installed some First Alert 10-Year Sealed Battery Alarms with Voice Location Technology and feel so much safer! Be sure to enter to win your own Fire Kit at the bottom of this post! 🙂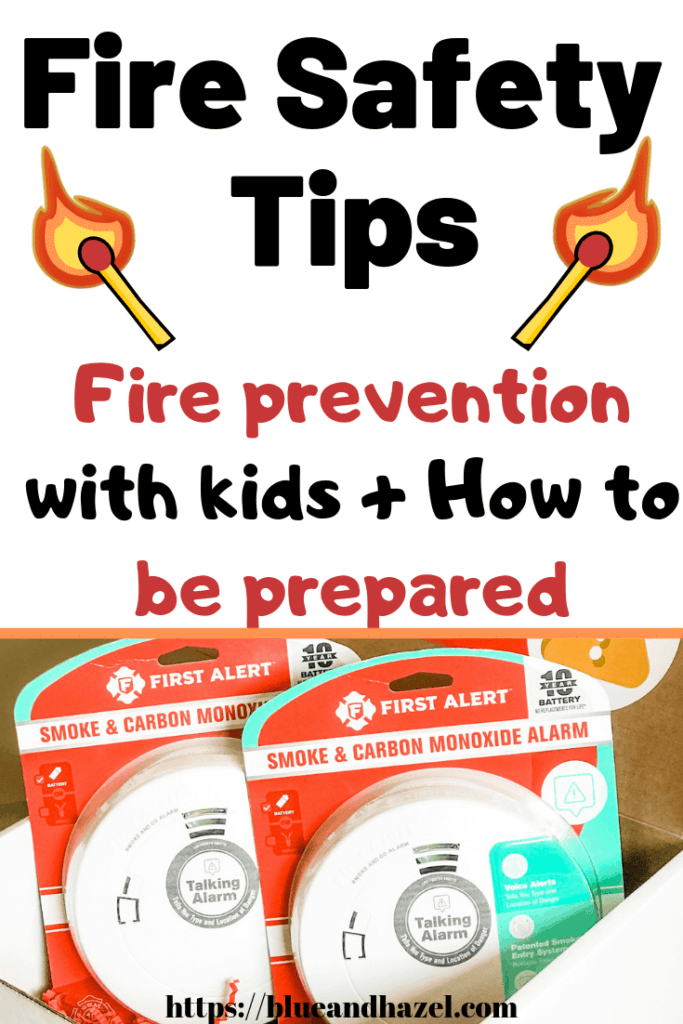 Preventing fires when you have kids
With toddlers and preschoolers around, preventing a fire means both teaching fire safety AND removing items that could easily start fires. Some changes we made are:
No more candles. I'm too paranoid about a toddler finger getting burned, a kid dropping paper in a flame, or a candle getting knocked over on a table. Or worse, leaving the house in a hurry with kids and forgetting to blow out a candle.
Keep paper and napkins and rags away from the stove.
Teach kids to treat the stove like it's ALWAYS on (never touching or putting toys on it, which is easy for kids to do especially with a glass top stove that's flat).
Lighters and matches go up high and are off limits to kids. We do make an effort to show our kids what they do and how dangerous they can be. And, we tell our kids if they ever find a lighter or match to bring it to a grown up, and they'll get a treat!
Toss old cords with exposed wires.
Remove dryer lint before every load, and clean the dryer vent once a year at minimum and every few months if you do laundry often.
Don't leave the BBQ on with kids outside.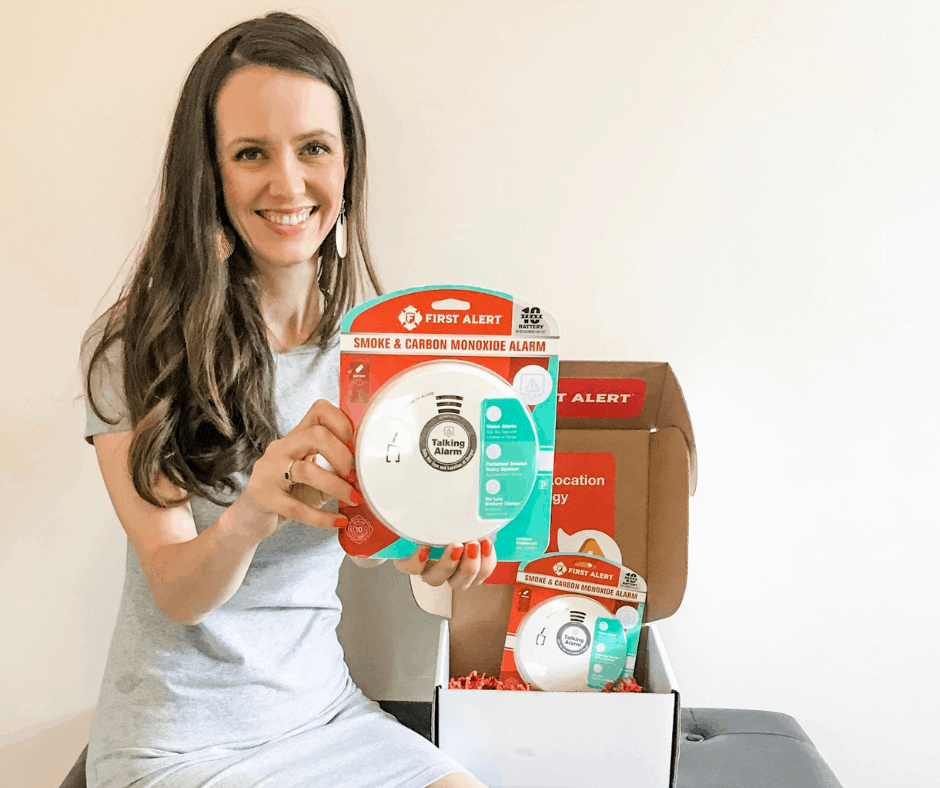 Fire safety tips for kids: What to do if there's a fire
In an age appropriate way, it's a good idea to start talking about what to do "if" there's a fire. No need to terrify everyone and scare preschoolers into thinking it's "when", but any fire safety that you teach them that sticks could save their life. Be sure to let them hear the sound of your fire alarm (go get some after you read this!) and talk about what to do if it goes off. Some ideas to teach them are:
Talk about 2 ways to get out of a room (like a door and a window).
Instill a seriousness about fire. When we talk about fire, matches, hot surfaces, and safety, we don't take it lightly or beat around the bush. I'm ok if they're scared of fire. Kids take it more seriously when grown ups do.
Have a safety ladder for crawling out of windows in upper bedrooms. Obviously very small kids can't safely do this, and it's important to consider if teaching your little kids to open a window on an upper story would be more dangerous on the day to day. My son is 5.5, and a rule follower. So he knows how to open the window but that it's never allowed unless an emergency. My 4 year old is less of a rule follower and less cautious, so she does not know how to open the upstairs window because it's something she would sneakily try on her own and fall out of. You know your kids best. But, having a ladder means that if you could get to your kids room, you could help them get out with the ladder.
Stop Drop and Roll. A kid's instinct will be to run or take off their shirt. Practice stop drop and roll with them on the regular!
Decide on a meeting spot (like a neighbors house) if they get out first.
Teach kids not to go looking for you. They will either want to do that or hide, and neither are safe.
Keep doors closed. The safest way to slow fires and keep smoke out is to have doors closed.
Show kids how to cover their mouth and nose with a piece of clothing in case of smoke.
Practice crawling on the floor to an exit to avoid smoke inhalation.
Have easily accessible fire extinguishers in home, such as in the kitchen.
How many smoke alarms should you have?
It is recommended you should have a smoke and CO2 alarm on every level of your home, and in every bedroom. If you forget to change your fire alarm batteries every 6 months then consider a First Alert 10-Year Sealed Battery Alarms with Voice Location Technology.
Also, if you are unable to afford smoke alarms for your home, I found out that many fire departments and cities offer free smoke alarms. Many also offer smoke alarm installation if you are unable to physically unable to install them in your home.
What is CO2 poisoning?
CO2 is a colorless, odorless gas that is responsible for killing over 400 people each year and hospitalizing over 4,000. (Source, CDC) It's produced anytime you burn fuel in your home such as gas, a car, fireplace, or furnace. Some CO2 symptoms can be headache, dizziness, weakness, chest pain, confusion, and upset stomach. People who are sleeping are at higher risk because they can die before they have symptoms. That's why you want to have both a smoke alarm and CO2 alarm installed.
Benefits of a First Alert 10-Year Sealed Battery Alarms with Voice Location Technology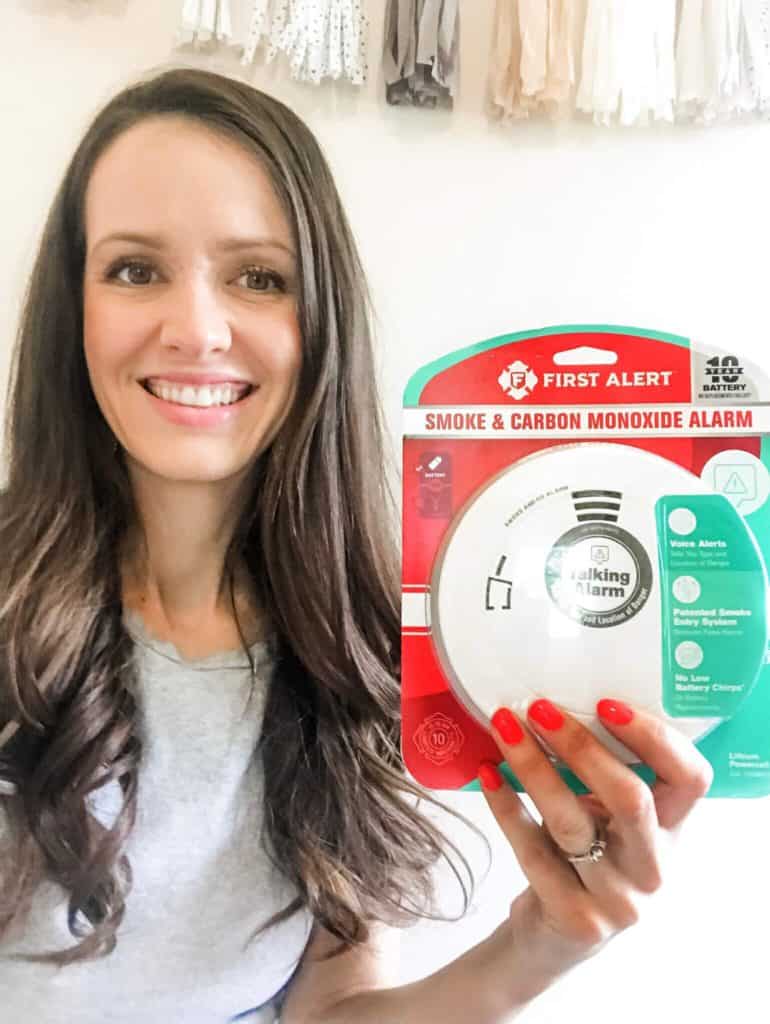 You won't hear annoying low battery beeps at 3 AM. Just replace the unit in 10 years. The alarm will notify you (with chirping) when the unit needs to be replaced. Also, I never knew but FEMA recommends replacing ALL smoke alarm units after 10 years, not just ones that have a 10 year battery life.
Use less batteries over the span of 10 years.
Can use hardwired or battery versions. Hardwired versions have battery backup so you are still safe if your power goes out.
It's easy to set up, speaking from experience with the battery version (no experience with the hardwired version).
This alarm is so awesome because it can help wake up your kids (and you) if it detects smoke or dangerous levels of CO2. You can easily program it to know which room it's been placed in, and when the alarm goes off a voice will alert you if it's smoke or CO2, and what room it's in. This can help wake up kids if there's an emergency.
A study in the Journal of Pediatrics found that maternal voice alarms woke 86 to 91% of children, prompting 84 to 86% to successfully escape within five minutes of the alarm's first beep. That's compared to 53% of kids waking to the standard alarm and 51% escaping.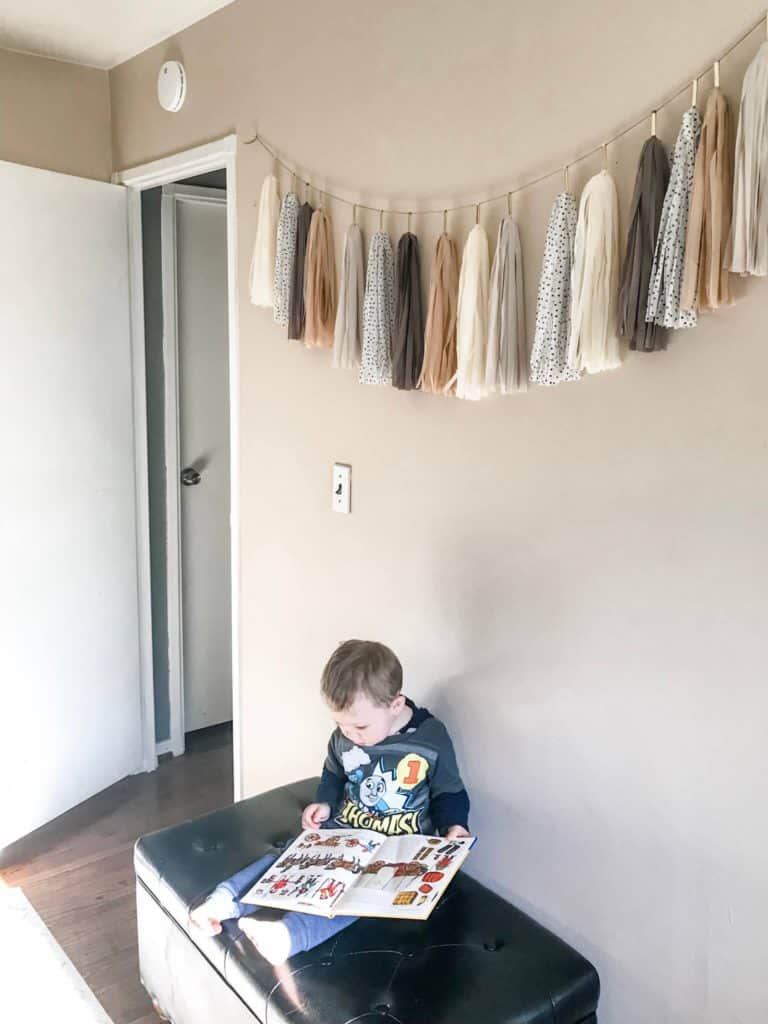 Win 1 of 5 First Alert 10-Year Sealed Battery Alarm kits!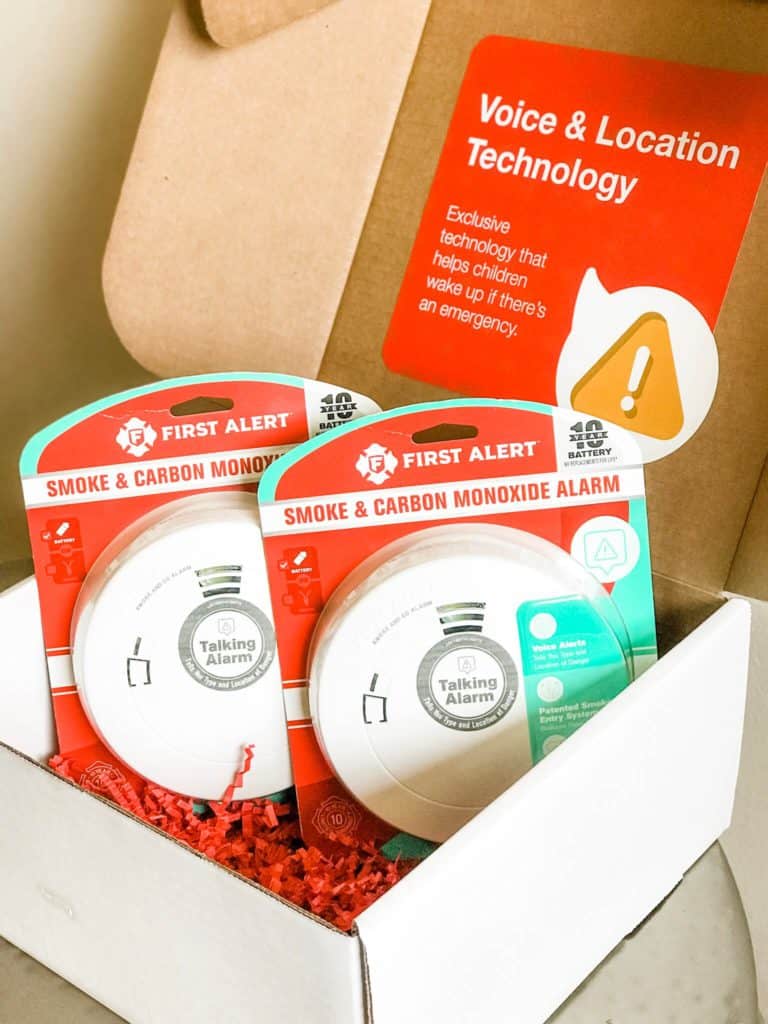 Be sure to enter, it's easy! Winners must be 18 or older, US residents, and 5 winners will be randomly selected by CLEVER on May 10, 2019. One winner per household.
a Rafflecopter giveaway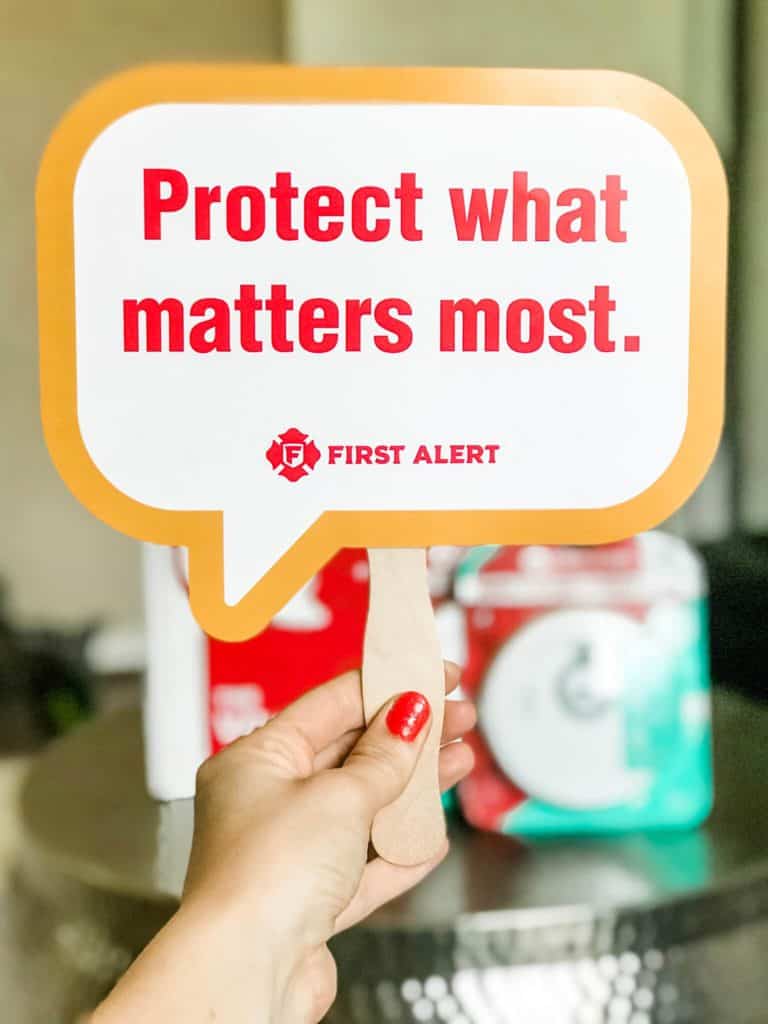 Posts you may also love