If I'm going to be honest…I was influenced on Instagram to buy the Dash Into Learning Book sets (yes I bought all 3). Ha! You can relate I'm sure, and maybe that's what brought you here. But I can say, I'm a satisfied customer and now want to share why I like these books so much.
We didn't use Dash books as a reading program, but as a really fun supplement to what we were already using. I'll share how my daughter used them, how she liked the printable activity packs with each book, and give you a peek inside to get a feel for the difficulty of each level.
And best but not last, if you decide to try these be sure to use code BLUEANDHAZEL20 to get 20% off. This can be stacked with any discount that comes from buying multiple levels too.
More homeschool posts to enjoy:
Why we love Busy Toddler's Playing Preschool Curriculum
Kindergarten homeschool schedule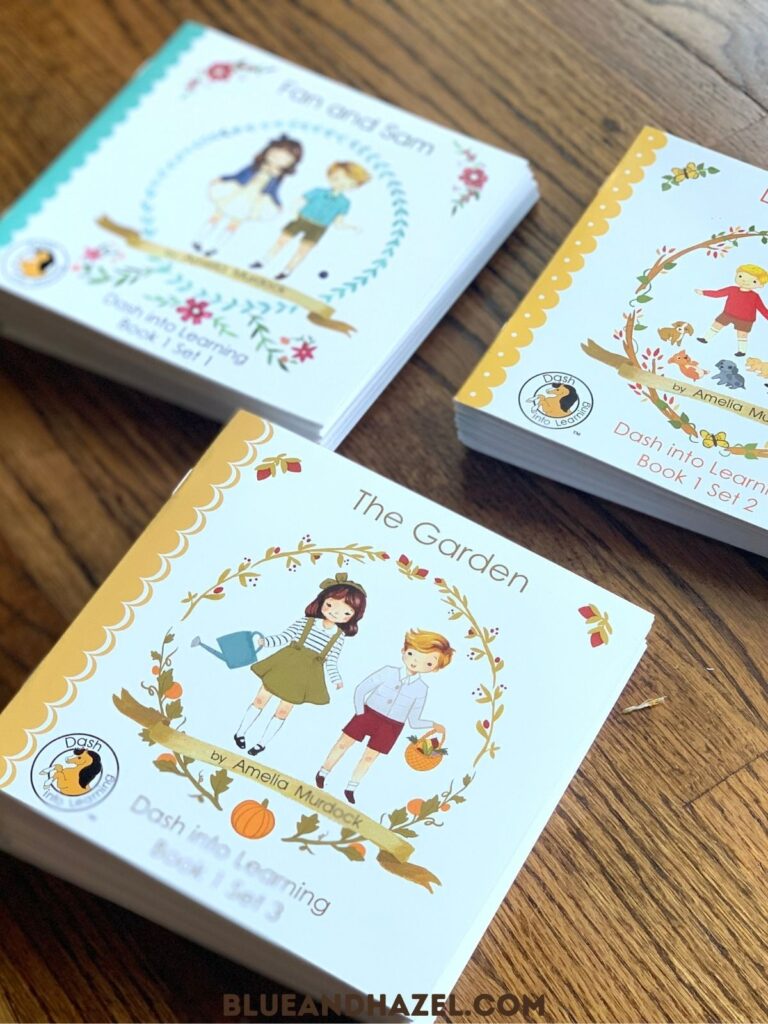 Why I initially tried Dash Into Learning Readers
These Dash books hooked me in because they looked SO DANG CUTE. Can you relate?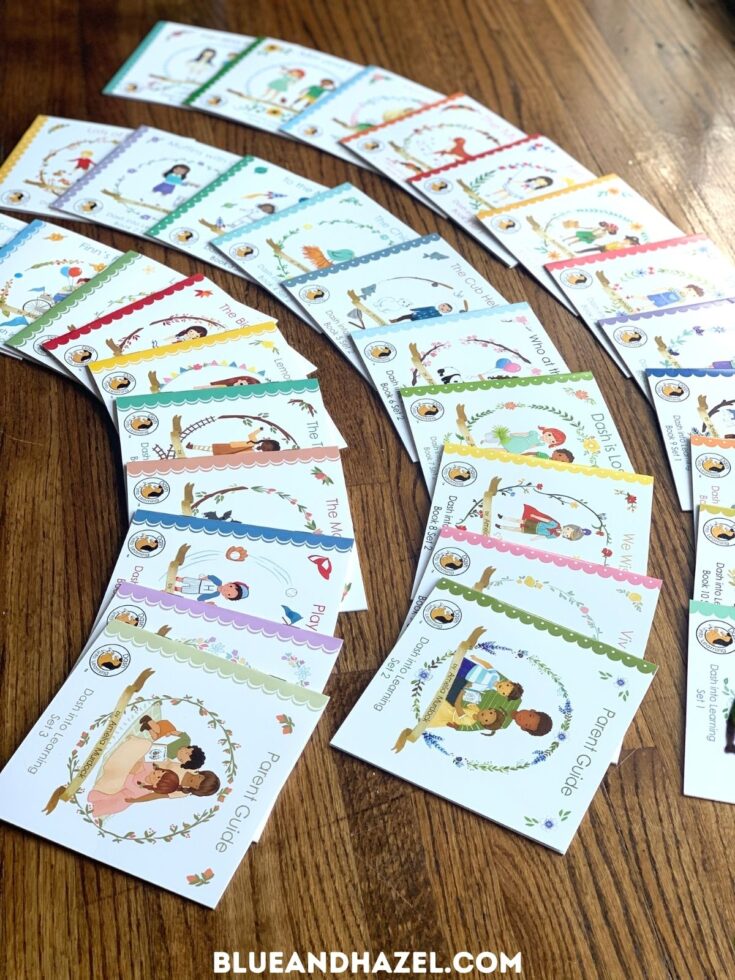 I knew my daughter would be drawn to the characters and horse named Dash. Boy was I right. She spent a lot of time just looking at the beautiful illustrations as well.
A kindergartener at the time, she was learning how to read using Teach Your Child To Read in 100 easy lessons. We were about half way through that and needed a break.
The level 1 Dash into Learning readers were just the right speed for her to practice reading and gain confidence. I still had to sit by her during our reading time and help her along (we'd do about 10 minutes a day). But overall level 1 was enjoyable and fun for her.
Are the Dash Into Learning books a complete reading program?
YES!
These these books can be used as a full phonics based reading program (that's how the author and illustrator Amelia taught her kids).
You would need to get all 3 book sets, and follow the inside page of each book, which introduces the new sound blends and sight words for each individual book.
You don't need anything else, this will get your child reading!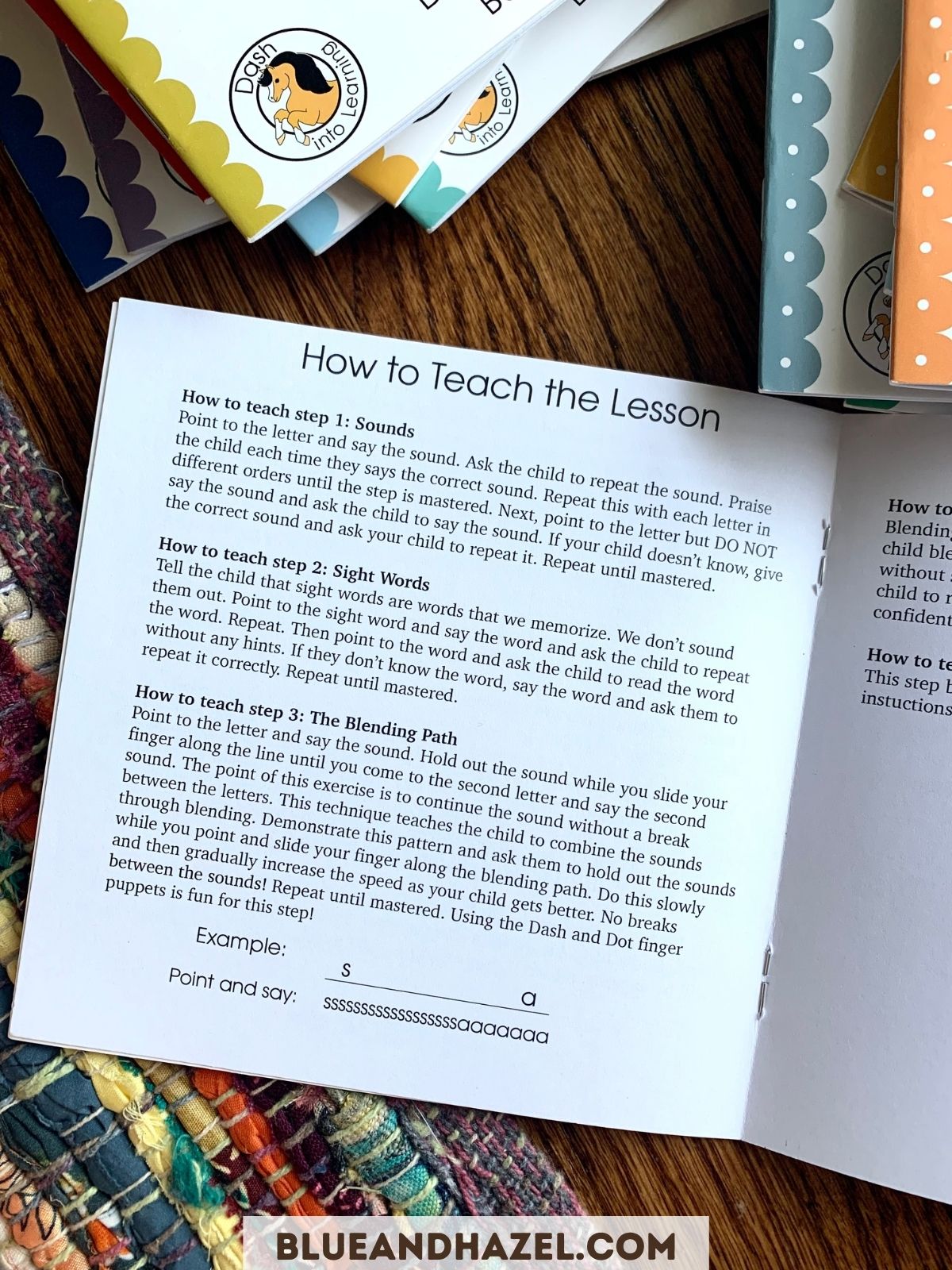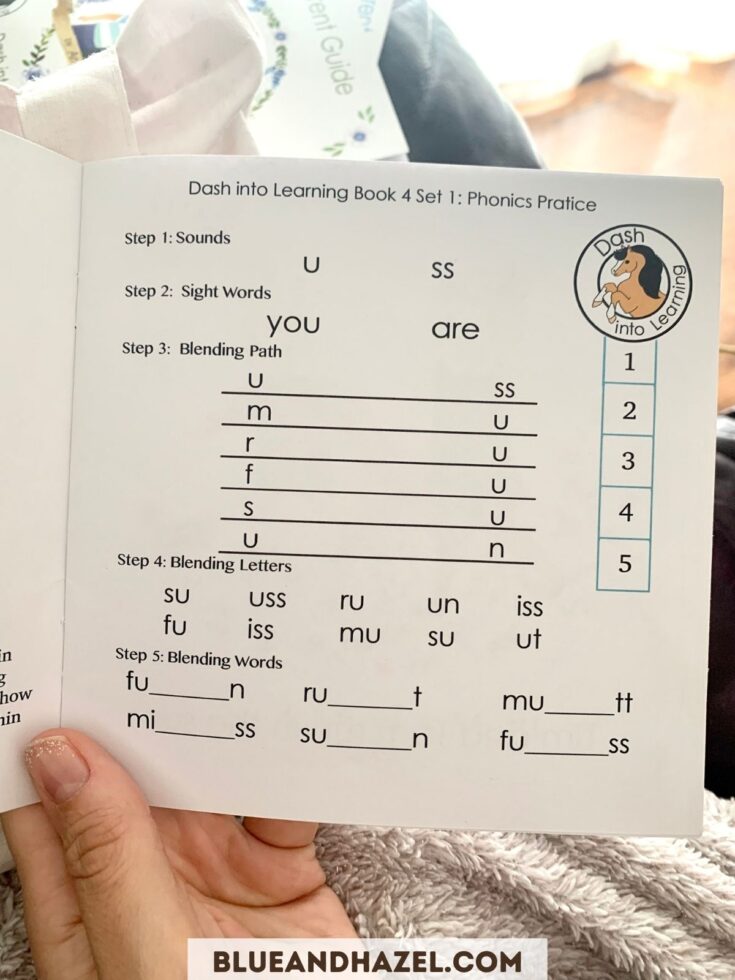 Or, they can be used as beginner readers, similar to Bob books but 1000X cuter and more engaging.
I chose to use them as a supplement to our other reading program as a way to get my daughter excited about reading. She was definitely drawn to the "prettiness" of these books and characters. There is a somewhat girly flair to these that she really liked.
I was too scared to jump ship from our tried and true phonics program to leave it. Here's how we used Teach Your Child To Read in 100 Easy Lessons with my oldest who is now an avid reader.
But I knew we could add these cute books to our library and get my daughter excited about having her own special books to practice on.
Why it didn't work well to use 2 reading methods together
After we paused Teach Your Child To Read in 100 Easy Lessons half way through, I switched to the level 1 dash books. We followed the instructions for teaching sounds with Dash books, which looks different than we were used to.
For example: The long e in our 100 Easy Lessons had a line over it in the beginning of the book as a clue to pronounce it like this: "me" or "see". Without the line, she was taught to say the short e as in "met". The line was her hint, but didn't exist in Dash books and she wasn't trained to read "me" or "seed" without the line over the e's yet. (That's just one example).
Another example: Silent letters were shown as super tiny at first( it changes as the book goes on), so that your eye almost skipped them. But they appear normal in Dash books, so it confused her to see it the normal way.
See the pic below.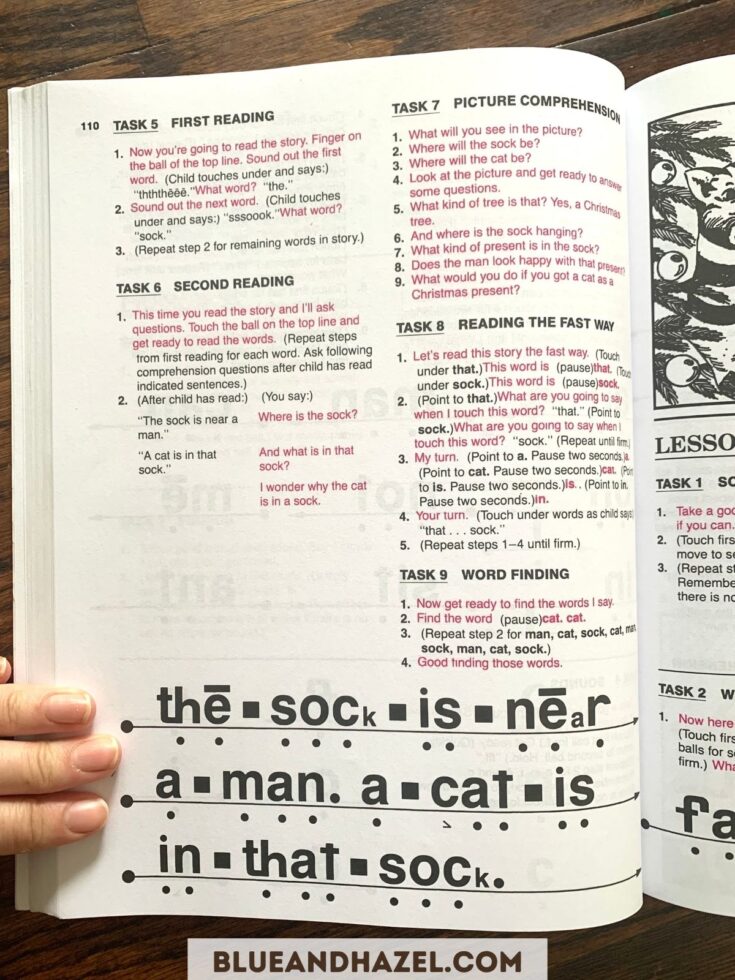 Also, the sounds and blends are not introduced in the same order. So we hadn't covered some of the ones used in Dash books yet.
So while I thought…O, she's reading passages way longer than this in 100 Easy Lessons so Dash books should be easy, they weren't. I'd say that's because 100 Easy Lessons creates passages that ONLY contain what they've learned up to a certain point.
We paused, went back to work through our other phonics program, and used the level 1 readers as practice along the way for fun. Then we opened level 2 around the time she was finishing up 100 Easy Lessons.
What's the difficulty level of each set of Dash books?
I would personally recommend starting with level 1 no matter what, if anything to gain confidence in your little reader.
Within each set, book 1 will be easier than book 5, which is easier than book 10. We went in order for this reason!
Below are examples for you from each level.
Inside Level 1
Short sentences. One or two lines per page.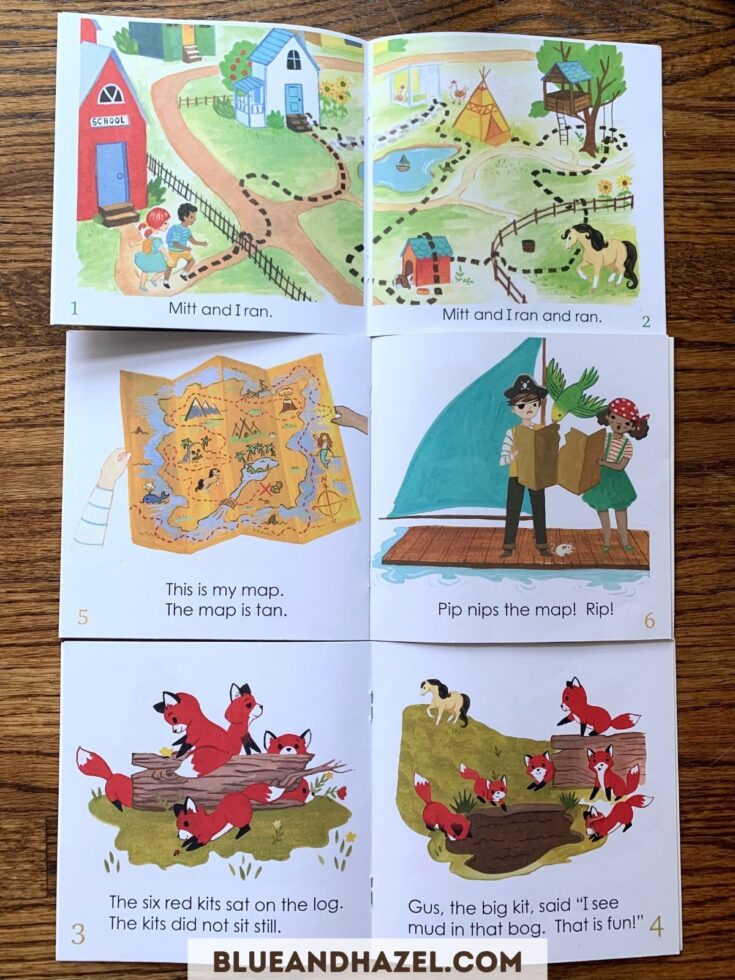 Inside level 2
It starts with two lines, and gradually gets longer toward book 10 of set 2.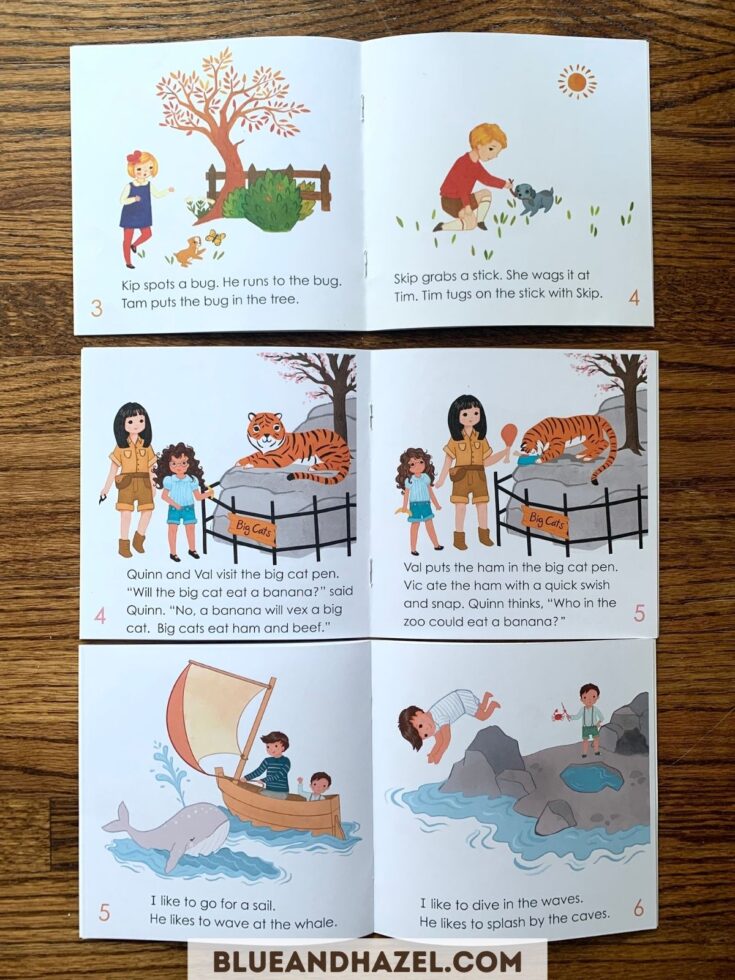 Inside level 3
Clearly more words here! We haven't gotten to the level 3 books yet. That's one reason it would be fine to get the first 2 packs and wait a year or so to order the last pack.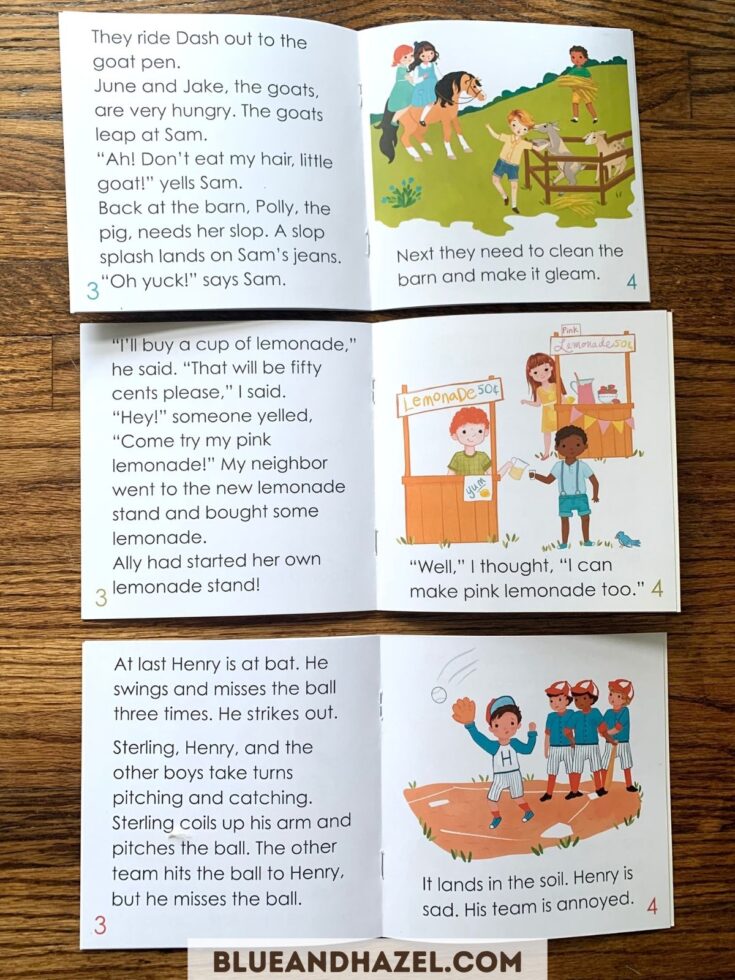 How much do the Dash Into Learning books cost?
These books aren't cheap, but you can pretty much always get a discount. I'd say never pay full price!
I bought the full program bundle with all 3 sets plus the activity packs, which is by far the best deal if you eventually want it all. It's always "on sale", listed at $169 instead of $200. I stacked that with a 20% off code, which you can too using code BLUEANDHAZEL20.
If you want to do a cheaper route, I'd recommend getting the level 1 & 2 plus activity pack bundle. It's $114 (including the bundle discount), and stack that with 20% off. If you purchased these 2 levels and 2 activity packs separately it would be way more expensive ($170).
You'll get a feel for the books while spending less, and can always come back in a year to get the 3rd level if you end up liking them.
Price of 1 book set alone: $60
Price of of activity packs for each level: $25
What's in the Dash printable activity packs?
I actually had no idea what I was buying here! I just thought, I want to see it all and try it all. My daughter is a coloring and crafting machine, so this seemed like it would be up her alley.
Here's what's inside. These made each book SO fun, and I'd print out all for a level at once.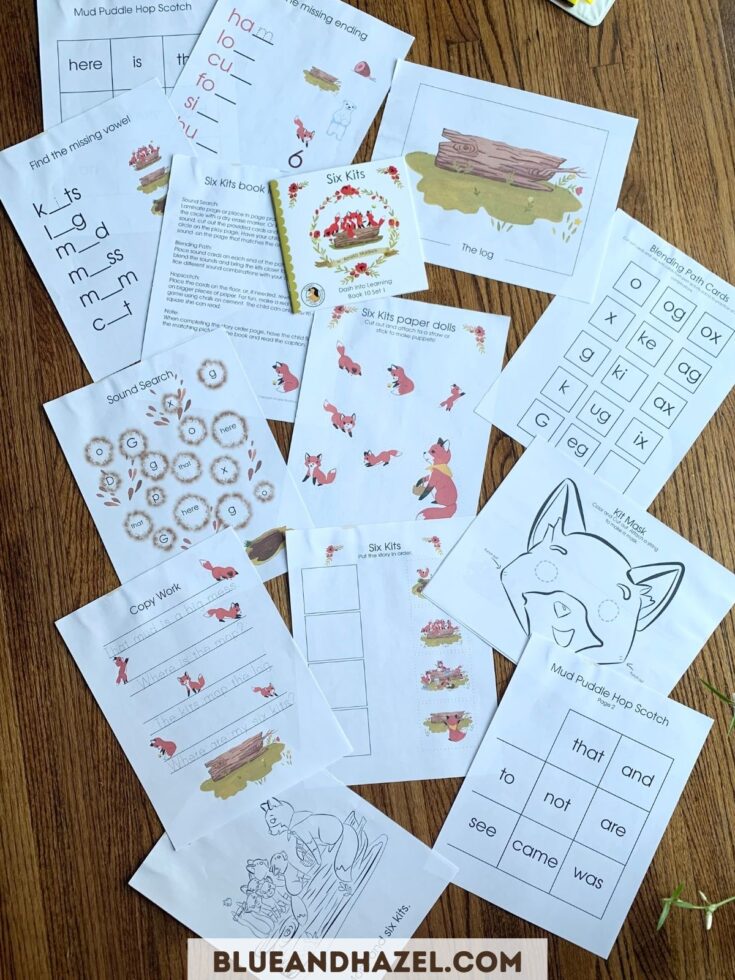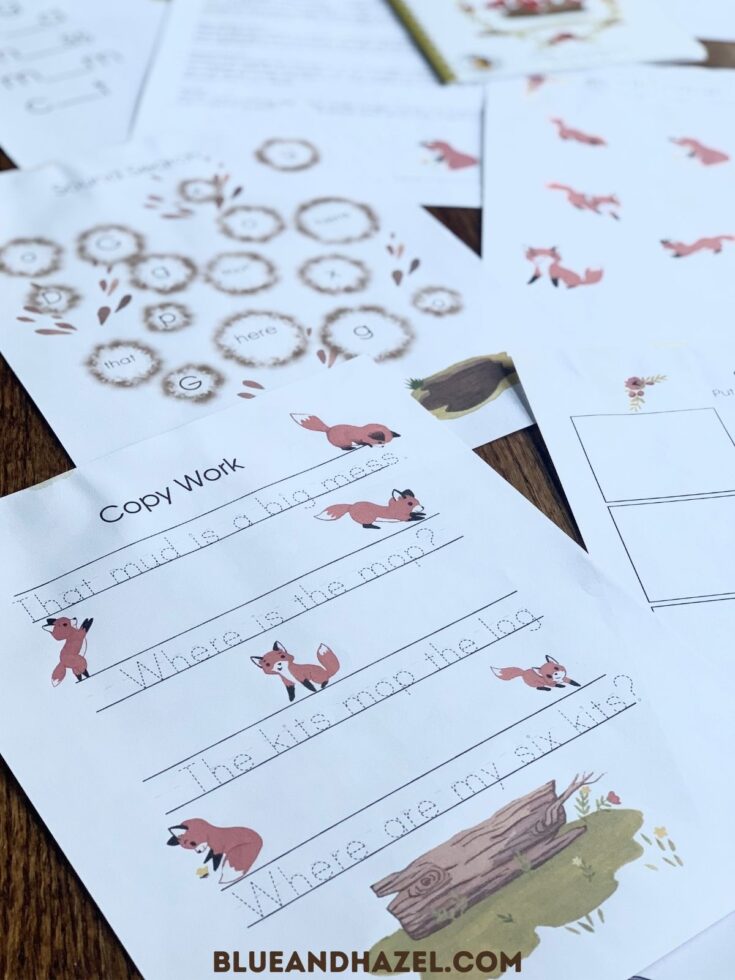 How we organized the Dash activity packs: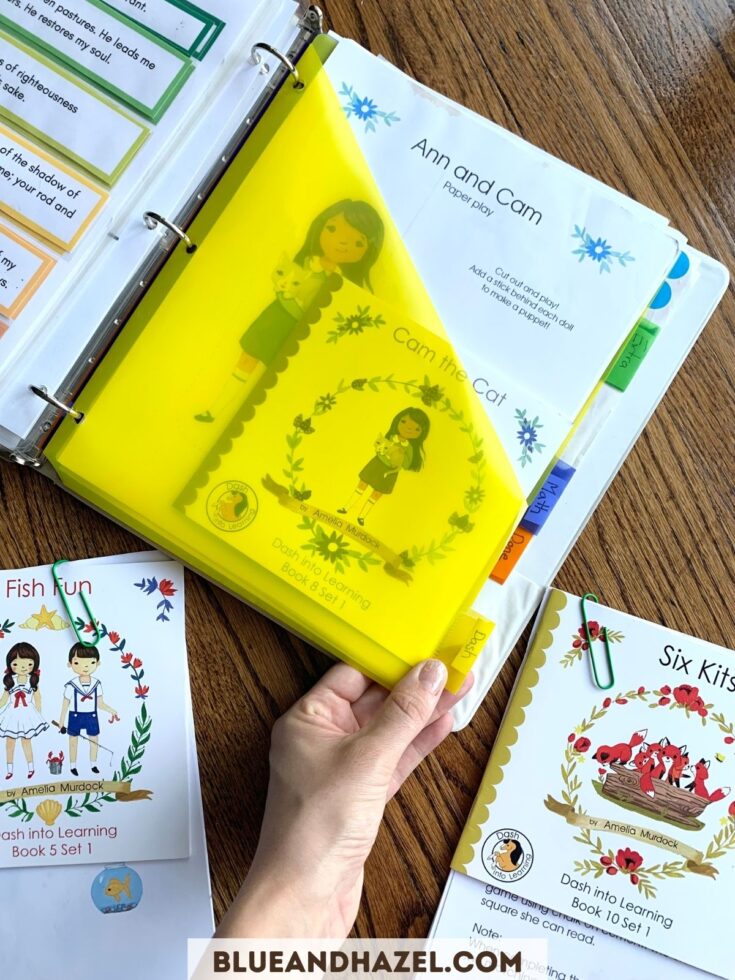 First I print all of the Dash Into Learning book activities for 1 level.
Then, I paper clipped all the activity packs to the books. That way it was easy to pull out ready to go, and we placed one in her weekly binder with a tab labeled "Dash" so it was easy to find.
She wanted to read the next book just so that she could have access to the activities! It was a big hit. This was the magic of the program for my daughter…and kept her hands busy!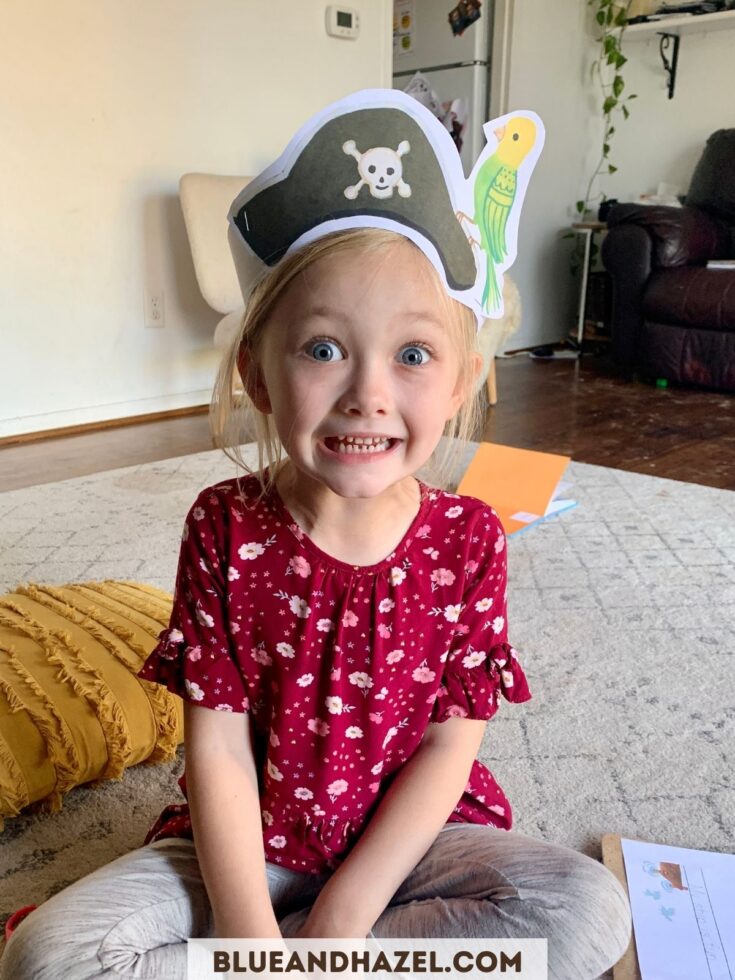 Hint: my older son then newly 7 wasn't interested in any of the activities, mainly because he just doesn't like coloring or crafting or using scissors. So keep that in mind for your kid's personality type!
Discount code for Dash into Learning Books
I hope you found this review helpful!
Pin it for later, and if you're ready to give them a try, use code BLUEANDHAZEL20 for 20% off. It should work with any of her bundles that are on sale, but cannot be combined with other codes.
Also, I'd love for you to subscribe to my new YouTube channel where I share homechool videos! See you there.