This is a digital download of my psalm 23 printable! You will receive both ESV & KJV translation, and can laminate it for extra durability. Scroll down to see how you can use this as a tool while your family memorizes psalm 23.
If you enjoy it, I'd be so thankful if you would share this post with a friend. Also, be sure to tag me on Instagram when you use it @blue.and.hazel!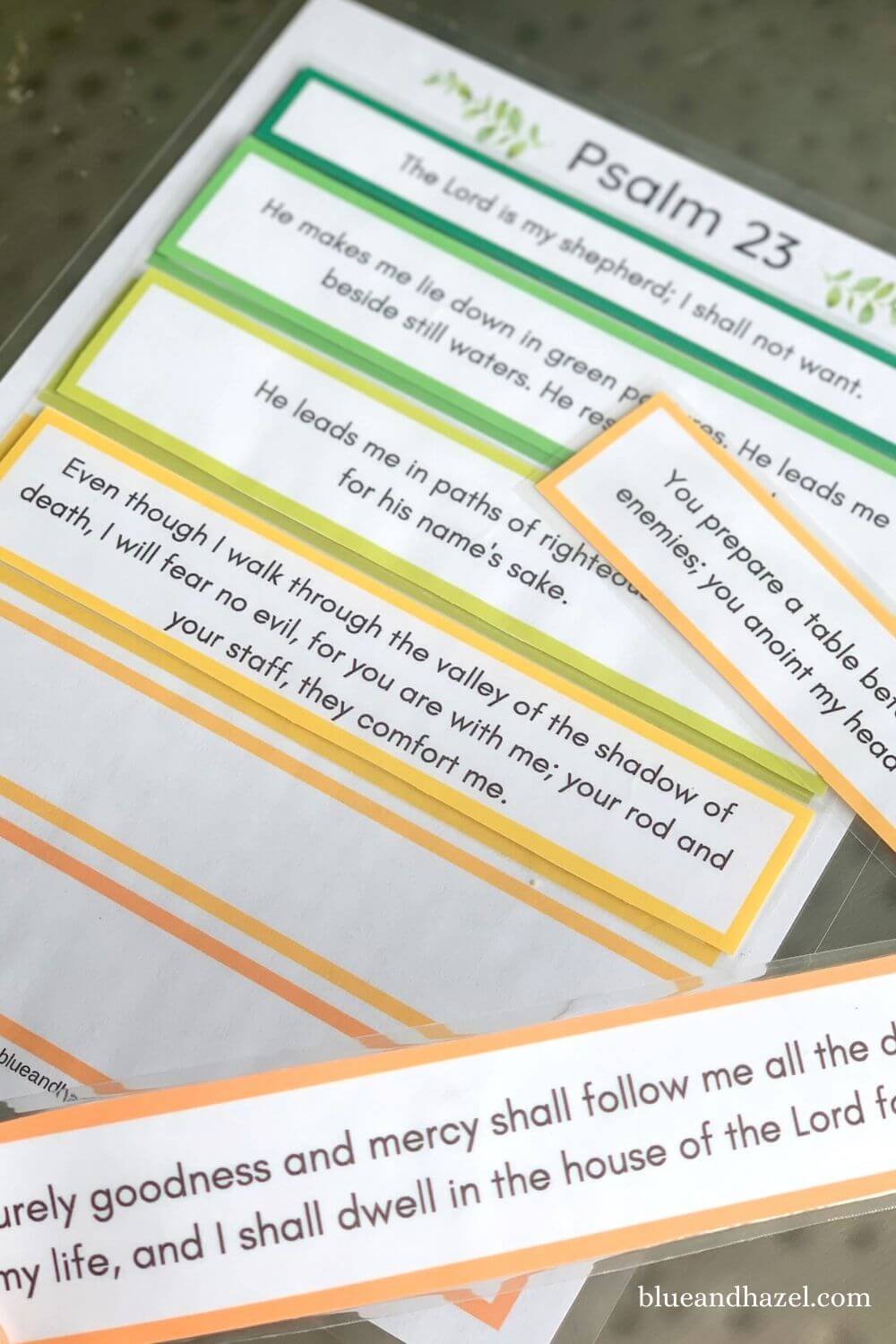 How we memorized all of Psalm 23 this year
I worked with my kindergartener and preschooler on memorizing Psalm 23 this year! So glad we did, because with a few months repetition, it began to really stick.
I started by reading the whole psalm out loud, until eventually the kids could start to know what sentence came next. Pretty soon each child practiced it saying it with me, and eventually I had them say as much as they could alone. I would help if they missed a word, a line, or got stuck.
By the end of the year, both my kids could recite the psalm alone, (sometimes still skipping a line on accident). I was so amazed at what they could do!
While you don't need a printable to memorize a bible passage, this printable can be a tool for you. It can be hung on the fridge for easy access (we put a magnet on the back of ours after laminating). Print it out, laminate it, and add velcro dots to stick the sections to the main page.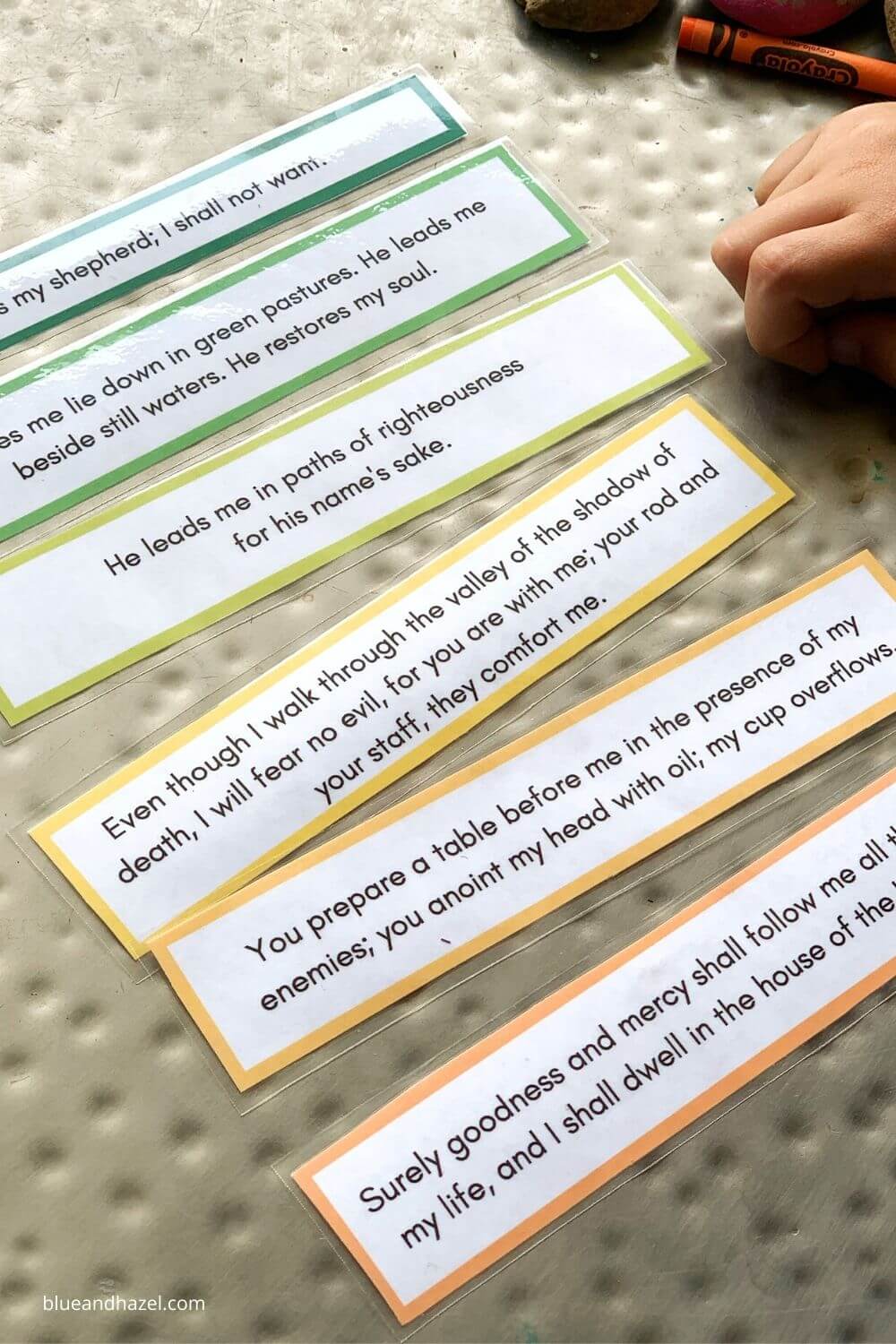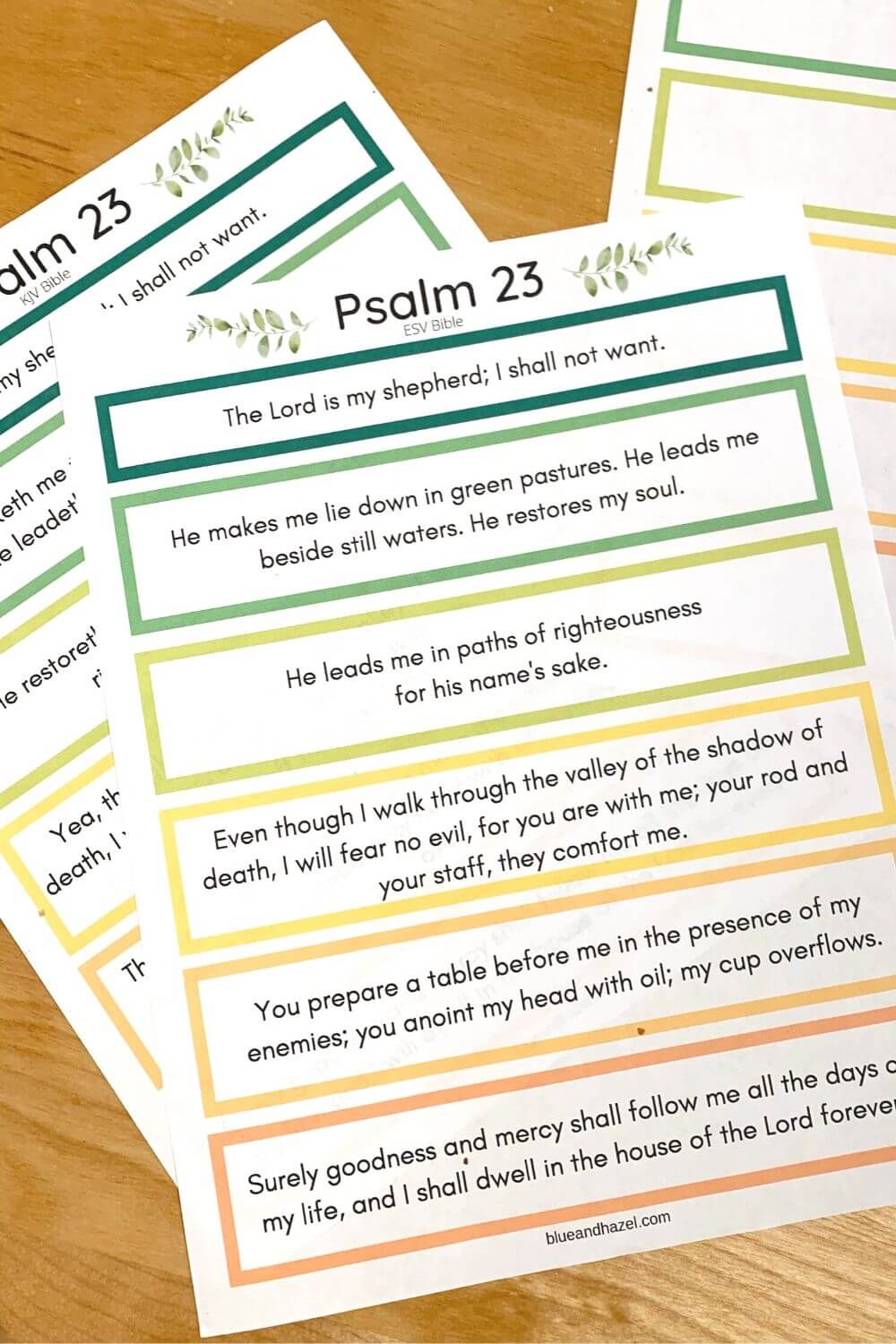 Ways to use this Psalm 23 printable
For kids who can read and write:
Put the sections in the correct order. Once your child knows the psalm fairly well, you can mix up the sections and have your kids put them in order.
(I don't recommend having them match it to the background because kids will just color match rather than read). Color coding is more for quickly and easily putting the psalm in order before putting away.
Use for copywork.
Once a week or so, I had my kindergartener copy one sentence or one line at a time onto paper. You could place a colored section on the table for them to copy, or assign them part of a section if it's too long.
Writing parts of the psalm is a great way to double up on your goal of memorizing it! I chose to do this over using other copywork suggestions in any of our workbooks. We didn't double up, I simply replaced it with this.