This post is sponsored by Happy Family Brands but the content and opinions expressed here are my own.
I'm so thrilled to share that I've found a place that you can go to get instant professional baby feeding advice at Happy Family Organics! They have recently launched a new FREE service, where you have access to a live chat on their homepage with a professional! You can ask any breastfeeding question or baby/toddler feeding question and get advice right away. I tried it, and here's how it works and why you will want to use this!
Baby feeding advice I needed
I am a mom of 3 kids 5 and under, and I am not past needing baby feeding advice for my kids. While I tend to give a lot of feeding tips for picky eaters as a mom blogger, I totally still struggle just like you.
Recently I was really feeling like my toddler was just snacking on a lot of carbs all day, because I tend to hand out snacks like they are going out of style when I'm lazy or on the go. I have a lot of "to-go" foods around for outings, which are what most what pre packaged snacks seem to be.
Also I find myself feeding my kids carbs a lot when I just don't have a game plan for lunch in the middle of the day. They love it, it's easy, and it fills them up. But I want their diet more balanced.
I was curious to see what the mama mentors at Happy Baby Organics might have to say. So I went to chat with them here.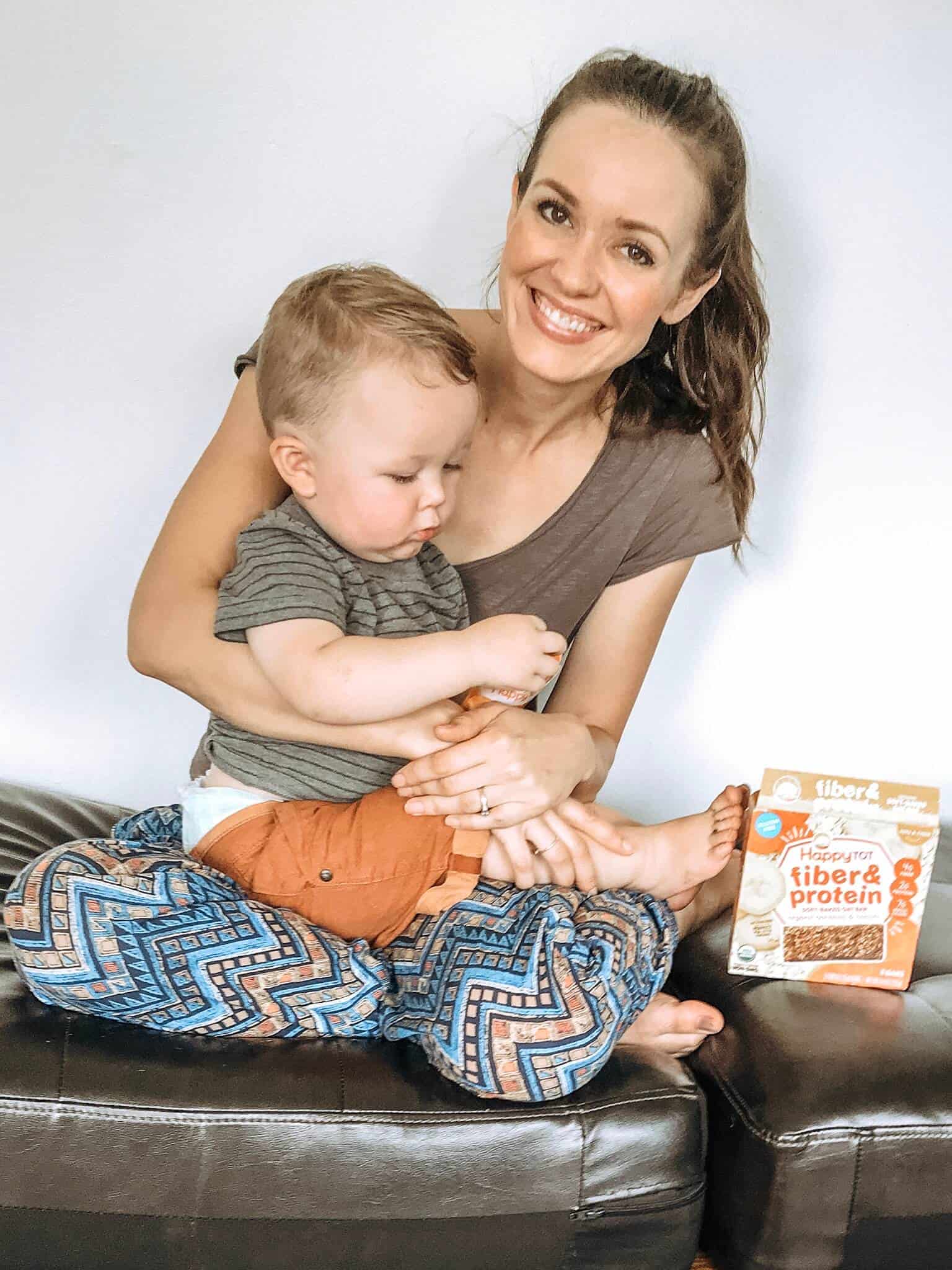 The baby feeding advice I got from Happy Family Organics
In the bottom left of their homepage was a chat icon that I typed into, and within about 30 seconds a professional helped me with my question. For free!
I'll sum it up here for you, but take a look at how easy this chat was! I'll put a screenshot of the intro and the end of my chat for you to see, it was too long to post it all.
I asked for ideas to add protein to my toddlers diet, and she came back with this HUGE list of ideas for me, and emailed the whole chat to me so I could save it for later. The whole thing took a couple minutes.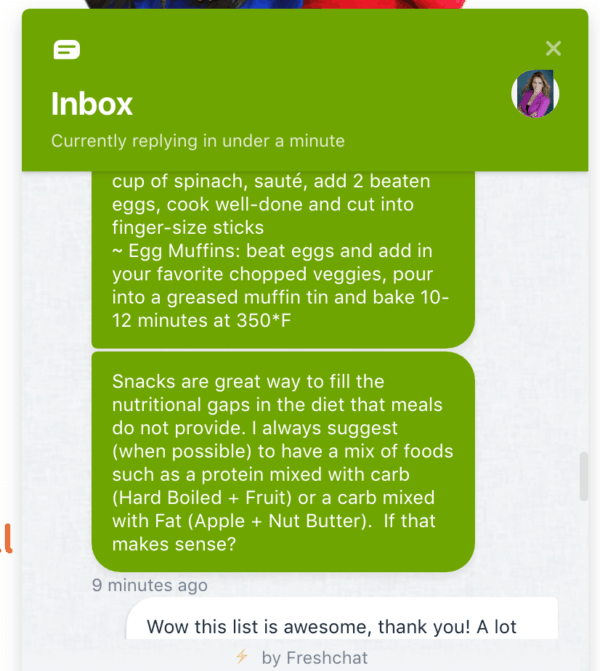 The Happy Mama Mentors are available 8am–8pm (EST) Mon-Fri & 8am–4pm (EST) Sat-Sun. Did you know that they are all registered dietitians, lactation specialists and are certified in infant and maternal nutrition? Plus, they are all moms! This gave me the confidence to know that they know what they are talking about and are trustworthy to give advice.
Where do you go for baby feeding advice?
I'd love to know what types of things have been frustrating to you as a mom when it comes to feeding your baby or toddler? Is it breastfeeding related, or food related? Both things can cause a lot of mom stress! Let me know in the comments, and I'll be sure to share any tips I have if we have come across that.
Seriously, try out the Mama Mentor Chat at Happy Family Organics to get feeding help. Please share this post if you think it would help another mom who is frustrated with anything related to feeding her baby.