Are you new to working with brands? Do you wonder how people get free stuff sent just for posting a photo on social media or a blog post? Do you feel clueless when it comes to collaborating with brands and need an inside look? I know exactly how you feel! It took me a lot of practice to feel like my pitches were getting the responses I wanted. That is why I've made this guide for you called "How to pitch brands for free product + 7 pitches that landed me collabs".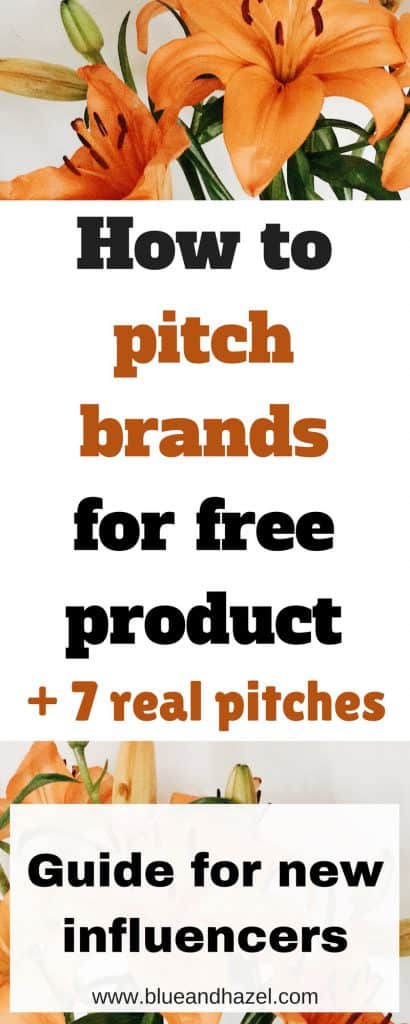 What you get:
7 real pitches that landed me collabs for free product, including baby gear, rugs, and even a queen mattress!
What I ask for and offer in a pitch
Approximate product amounts to pitch for as a newbie, for social posts vs blog posts for small influencers (under 2,000 on Instagram or with a new blog)
Why brands are eager to work with you in exchange for free product
How to find small brands to work with
How to find the email you need
The biggest mistake I've made working with brands
What you must do before you pitch!
What to say in your follow up email if you don't hear back
How to renegotiate if a brand asks way too much for a small product
What to send the brand after you post, so they will want to work with you in the future
How much does it cost?
$29. The least expensive template pitch (so not an actual pitch) I could find when starting was $10 for one template pitch. I think between all of my real pitches, you should be able to craft a pitch that works for you when you have a focused audience, even if it's small.
At the time of getting these collabs, I had between 1,000-2,000 Instagram followers and around 20 posts on my blog. I also began to grow a new Twitter account and new Facebook page.  You do not have to be big to pitch brands, but you do need a clear audience! As of writing this I've worked with bigger brands like DockATot, Graco, Lillebaby, and and I've also worked with smaller mom and pop shops on Etsy too.
These pitches are all written before I wandered into the world of charging brands, which was a perfect place to start and saved me thousands of dollars on baby gear and house decor! I give you pitches for just social media posts, and pitches for blog + social media posts. Ready to see some pitches and learn how to work with brands for free product? Get your Guide to Pitching Brands For Free Product below!

SaveSave
SaveSave