All of us do it. We try to take that cute baby photo we saw on Pinterest, but it turns out nothing like that… 🙂 Sigh. You can learn to take great baby pics yourself and I've put together some tips for taking better newborn photos at home!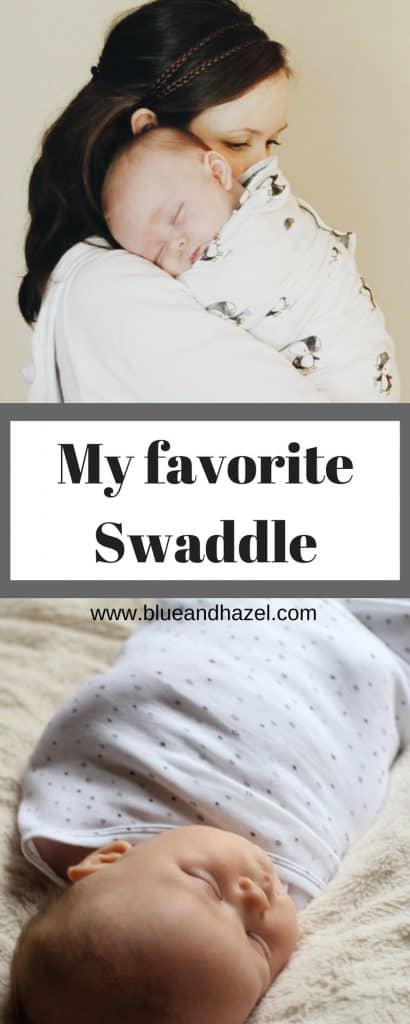 This is a sponsored post. These swaddles were free, but all opinions are my own.
---
Tips for taking newborn photos: Before your take them
Nurse first. This has been my ticket to getting a sleepy, happy baby. In pretty much any pic you see him sleeping in, he has just filled his little belly and is probably dreaming about more milk 🙂
Warm room. If I'm doing indoor pics, especially if he just has a diaper on, I turn up the heat in our house. Warm babies = happy & sleepy babies.
Props. My favorites so far are a fuzzy dog bed, a real fur rug, or white comforter, with baby either naked or swaddled. I have been loving the addition of some flowers too for a pop of color.
Clean baby. I took a warm wet cloth and got some of the dry skin off his face that shows up in close ups.
Self Timer Set. If you plan to be in the pics holding your baby, have your tripod set up and camera charged (nothing more annoying than a dead battery once you go through all the work to get ready!). After talking with other Instagram mamas about how they take photos with their babies, many use a tripod and lay underneath (for snuggly bed shots), or stand in front.
---
Why I like this swaddle for pics
First, my baby loves to be swaddled and it makes him still in pics. I stick him in the pocket and wrap one side, then wrap the other and it STAYS put with the velcro. But, what actually sold me on these is the weighted beads on the tummy and sides of the swaddle. They are made to give the feeling of having a hand on baby's chest. They accommodate two sizes too, newborn and up to 6 months.
---
Photo examples with instructions:
This post contains affiliate links, meaning if you purchase through them I make a small commission at no cost to you.
---
While taking pics
Natural light. One thing I've learned from my favorite Instagram accounts, is that indirect natural light wins EVERY time. My photos are always way better in the shade, or around dusk. Cloudy but bright days are the best!
Use a stool. Im pretty short so this is often a must if I want to get baby pics from above and still want to see through my camera lens. This is especially true of my close up lens.
Lay on the floor. Taking some of these meant looking at my baby while sitting or laying down. Just try it!
Close up and far away. I always take a ton close ups of the chest up, directly over baby as well as side view (while I'm standing over baby and then laying on the floor). But it really shows how tiny they are to get a full body shot too. Close ups of feet and hands are a must!
Equipment I used
I used a Cannon Rebel T3i. You can click on the camera photo below to see a newer version. It's a fool proof camera because I don't know a ton about photography yet this camera does a GREAT job all by itself. I use no flash most the time to capture natural light.
I use the pictured lens below (bought separately) called Canon EF 50mm f/1.8 STM Lens which helps take super crisp close up photos with a slightly blurred background. It is a fixed lens so it does not zoom like the lens that comes with this camera, but I like it because of the crisp close ups.
This is my clicker. It's a game changer for being able to to take multiple photos in different poses (with mama in photo), without having to run back to press the camera again. It doesn't have a great range, but I can take a pic with it from across our small apartment living room just fine.
Hope these behind the scene tips will help you go take some awesome photo of your newborn! Practice and a well fed, warm happy baby helps 😉 What things have helped you to take newborn photos? Please let me know in the comments!!
SaveSave
SaveSave
SaveSave