This year, my hubby got an early Father's Day gift, a men's wood watch from JORD.  With its rugged outdoor nature lover look, he can dress it up or dress it down.  It looks good, feels good, and is a small expression he can see every day that shows him I love him.  Manly men wear jewelry too, so gift a JORD wood watch for Father's Day! You can visit their awesome selection of watches on Amazon!
This post is a sponsored post, but all opinions are my own. This post contains affiliate links. 
Why a wood watch?
JORD makes their watches out of gorgeous wood from all around the world!  The one I chose is this Fieldcrest series watch made out of dark sandalwood. The silver and black accents look good on anyone's skin, and stay true to a pretty classic looking watch.  I like it because it is so easy to match with any outfit.  He wears it with a suit or in his scrubs.
Dad's can rock accessories, especially in the watch department.  Even if he has a watch this is a really nice addition to any dad's collection and stands out with it's unique wood and clock face.  I think it's super rustic looking! It is also shockingly lightweight and fits like a glove because you can customize the size before ordering. If you want to keep it a secret though, this watch can be sized later at any jeweler or watch shop.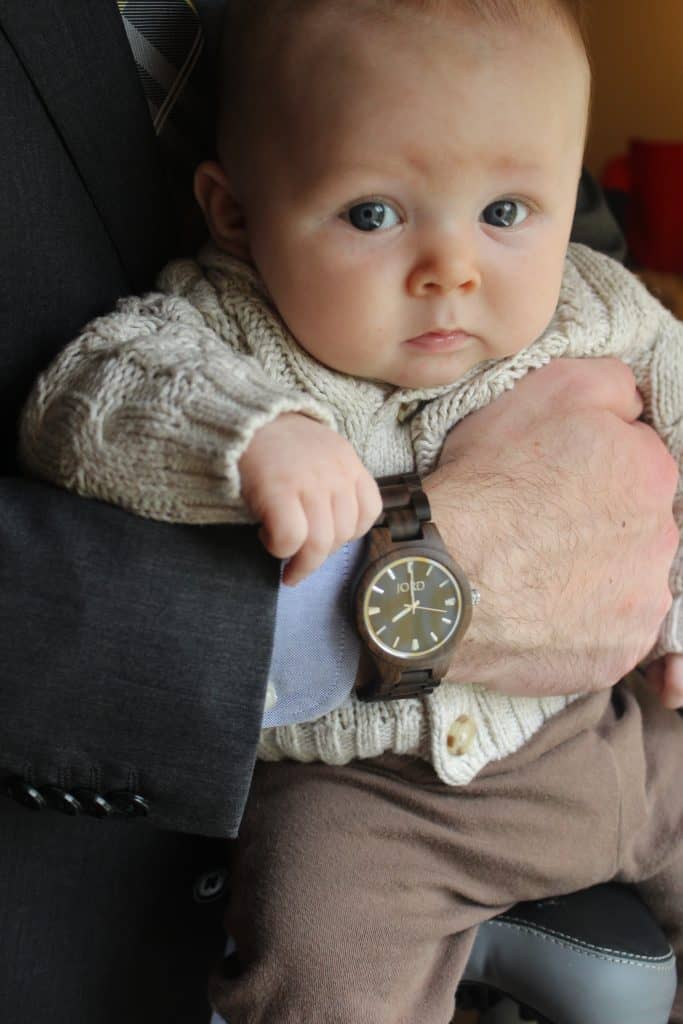 It's unique!
JORD can engrave the back of your watch to personalize it for your sweetie for $35, or $45 to engrave the wooden box it comes in.  I'm all about engraving! It makes a special gift go to the next level of awesome.
Win $100 gift card towards any watch!(CLOSED)
Just in time for Father's Day! Enter here to win $100 gift card to use on the JORD site towards a JORD wood watch. Even better, everyone who enters the contest will get a $25 gift card to JORD. Pretty cool! Nothing to lose so head to the contest giveaway page to enter! My husband really likes his JORD wood watch and it certainly makes a classy gift.  After all, manly men wear jewelry too and a watch certainly spruces things up!
SaveSave
SaveSave