This post was sponsored by Noggin as part of an Influencer Activation for Influence Central and all opinions expressed in my post are my own.
As a homeschool mama expecting our 4th baby any day, I'm well aware that we are going to be increasing our screen time a bit once the baby arrives. That's one reason I was eager to try out the Noggin app with my 4 and 6 year old!
Since many of you are looking for safe preschool learning apps that don't have ads, I'll share what you can expect using this, and how my 4 and 6 year old kids are able to use Noggin!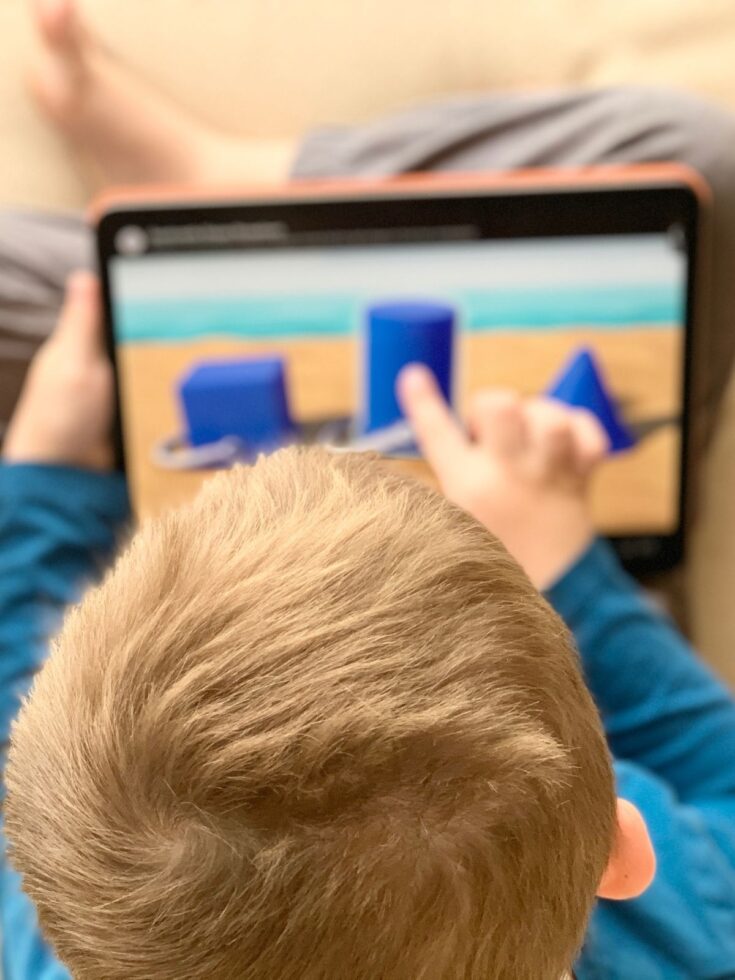 What is Noggin?
Noggin is an ad free subscription app for preschoolers ages 2-6! It's full of learning games, digital coloring, interactive activities, read aloud books, and even full shows.
Noggin uses characters from Nick Jr. that preschoolers know and love like Dora The Explorer, Peppa Pig, Paw Patrol, and tons more!
There are games that are just for fun, and also ones that focus on preschool math, science, art, music, emotions, the alphabet, and even things like manners and stretching.
How to try Noggin FREE for 60 days
If you are just ready to try it without wanting to read through how my kids used it, head HERE.
Noggin is offering a promotion with an extended 60-day Free Trial when you sign up through 6/30/2021.
It's such a good deal to see if it's the right fit for you, since the normal Free Trial is only 7 days.
Or, read on to see how my 4 and 6 year old use it when mama needs some peace and quiet for a bit.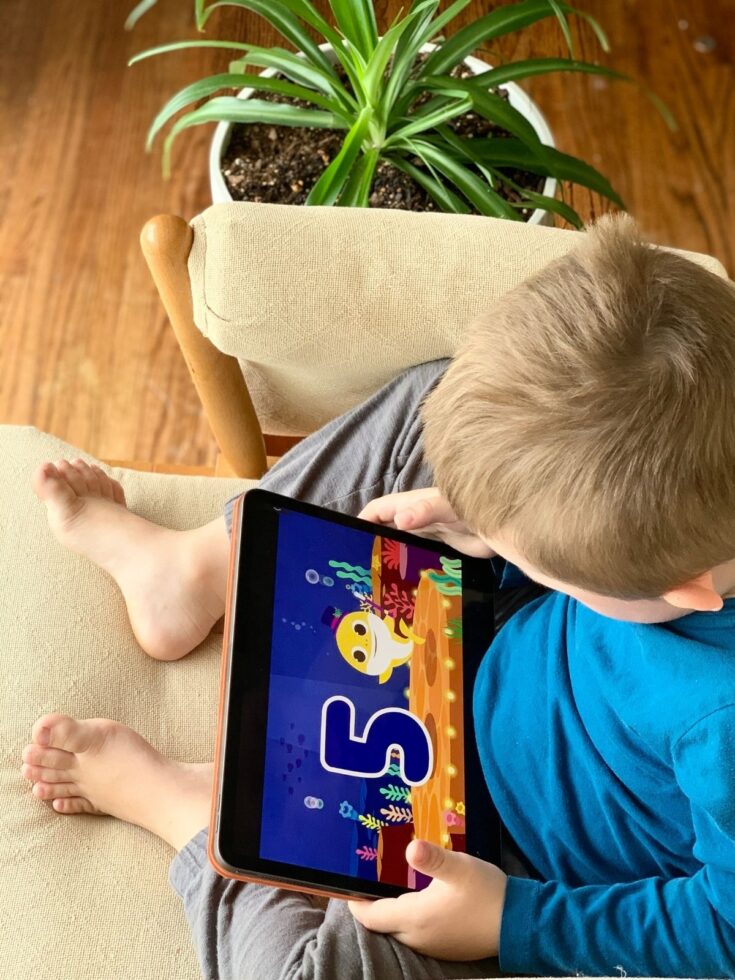 How my 4 year old uses Noggin
One thing I like about letting my preschooler click around and play on the Noggin app is that he's learning and having fun interacting with some of his favorite Nick Jr. characters! It's crazy how kids just click around and figure it out.
He can pick by type of activity, or by character.
He can't read, so he does need my help to find a game vs a coloring activity or something something specific.
However, I've taught him to look for the little pictures that differentiate which ones are interactive games, books that read to him, or just shows.
Overall, he prefers to just click around and find activities that look fun with characters he recognizes like Paw Patrol and Peppa Pig!
Ebooks that read to your child in Noggin
At first I though that my newly turned 6 year old would be too old to enjoy Noggin…but she loves it too!
While her favorite activities are the coloring books and "how to cook" videos, there are lots of eBooks that read out loud on Noggin that are just her speed!
It can even highlight the words as it reads to make it easy to follow along.
A non reader can use these too because they make it easy (using sound) to know when to turn the virtual page.
I was pleasantly surprised to find many Bob Books included, as well as a ton of other books featuring the Nick Jr. characters.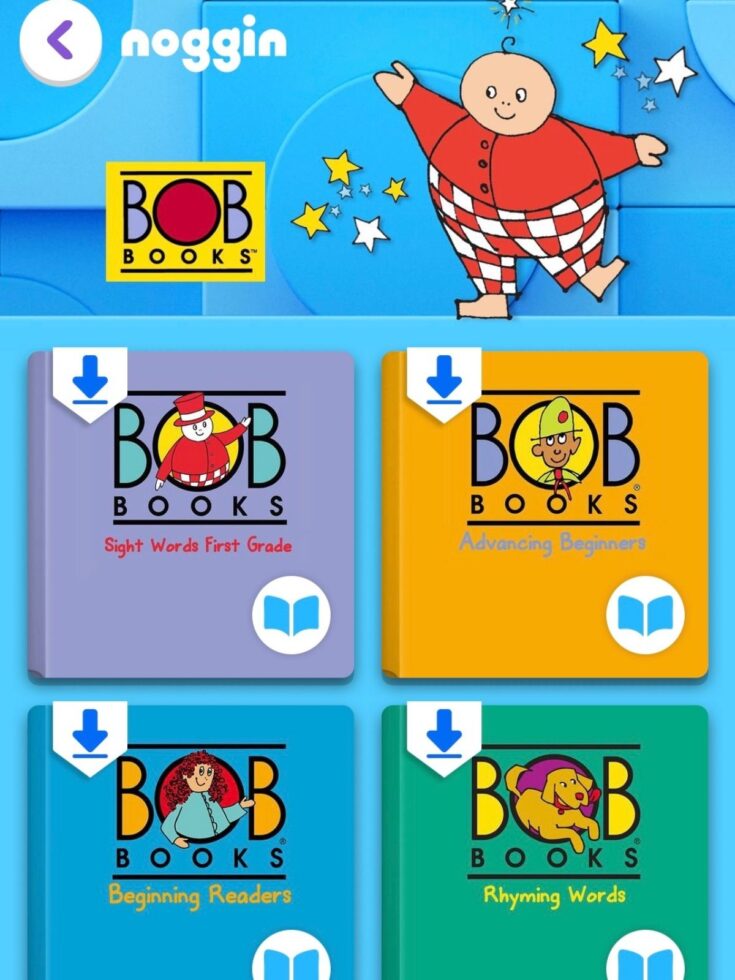 Noggin is ad-free
I can also rest knowing there are no ads coming his way too which is a HUGE perk of Noggin!
I realized other free apps we were using made the kids watch an ad every few games! I didn't like the influence they had on them to beg mom to purchase something else in the ad.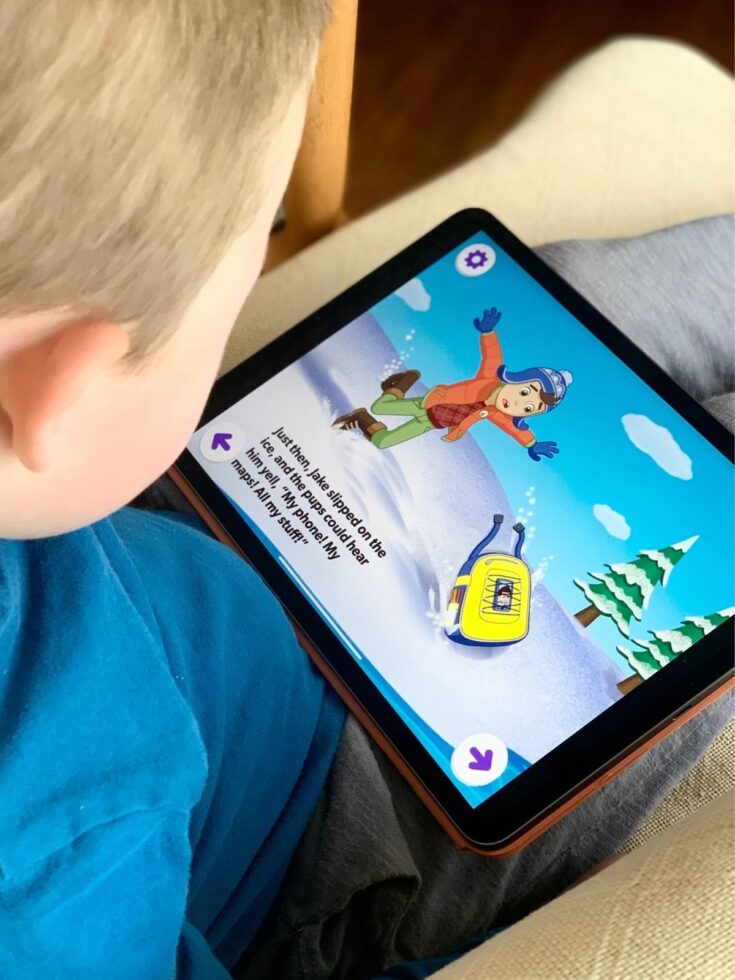 Try out Noggin's extended 60-day Free Trial
Ready to try it out?
Normally, Noggin offers a 1 week free trial, but right now when you sign up (before June 30, 2021) you'll get an extended 60-day Free Trial!
It is an amazing amount of time to try out all the features and see if it's a good fit for your family.
Head here to see what's inside and let your kids have fun in a safe app with characters they already like!